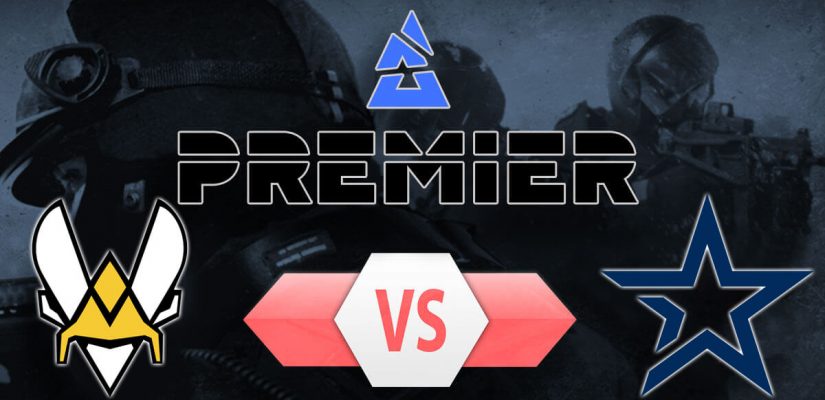 Group B is going to be a wicked one. Even though it's EU-only (complexity is technically NA, but I'm sure you know what I'm talking about here), the complexity is definitely there, pun intended! There's a lot to play for here, and the upper bracket finalists are practically one foot in the Season Finals. The group stage final doesn't mean much in terms of qualifications, but it does yield more prize money and BLAST points. Be that as it is, we're here to give you concrete Vitality vs. Complexity picks and that's coming right up:
Vitality vs. Complexity Predictions
All you CSGO betting fans will absolutely love this one. It's the clash of two potent sides that have been making waves in the European scene for quite some time. They are in group B together with Faze and Big which form the second opening-round clash.
Let's start digging through this and see which way our Vitality vs. Complexity picks go!
Forms
Form-wise, I'm sure you'll laugh out loud as soon as you see Vitality's recent results. The Frenchmen reached the grand finals of four of their last six events. The thing is, they lost in the grand finals on all four occasions. While that definitely has to hurt, I doubt it will faze them too much coming into this one.
One more sleep before the start of #BLASTPremier ? pic.twitter.com/NHPkt9vzI4

— Team Vitality ? (@TeamVitality) October 28, 2020
Earlier this year, Complexity was labeled as one of the best teams in the world. They had excellent plays, they had the consistency, and they won BLAST Premier Spring 2020 European Finals alongside four additional #HomeSweetHome Cups. However, a lot of stuff happened since then, and Complexity isn't on top of their game anymore. Jks' arrival is a step in the right direction following oBo's departure, so seeing Complexity perform with the Aussie start is going to be interesting, to say the least.
Map Pool Depth
There's no dividing these two teams in terms of the map pool. Vitality should be superior on Dust 2 Inferno and Overpass, while Complexity should prove too strong on Nuke, Train, and Vertigo. Mirage ought to be the decider map. Both teams are above 50% on it, so they'll both be fancying their chances if the match goes the extra length.
Individual Qualities
Jks is a potent player! He's been doing all the hard work for 100 Thieves, and I wouldn't be surprised if he manages to transition his form to Complexity too. Prior to oBo's departure, Complexity was on a marvelous run… and now that jks has arrived, they might even get another one started!
But, ZywOo and the boys won't be an easy nut to crack. They're hungry for titles – they want silverware… and these runner-up placements just won't be able to cut it. Nivera, Vitality's sixth man, could make an appearance in this matchup… knowing his fiery approach, he might even do all the right things to push Vitality to the upper bracket!
I won't be going into too many details here. ZywOo and the boys ought to be able to deal with the newly altered Complexity roster. One thing I'm not sure of so I'd like to ask you guys for an opinion – what do you think – is Vitality going to use Nivera against Complexity? Tell us more in the comment section down below!
Why is BLAST Premier Fall a Great Event for CSGO Betting Enthusiasts?
Even though I'd love to say we're looking at a LAN event here, that's unfortunately not the case. The first LAN event is scheduled for December and it's going to be sort of like a replacement for 2020 CSGO Major. IEM XV Global Challenge is the name, and it's set to feature the world's toughest CSGO teams from all regions.
Talking about regions, let's get back to BLAST Premier Fall and see what makes it so good for CSGO betting enthusiasts. First off, it's not an EU-only event. Three NA organizations are participating too, although one of them is already out of the equation (cough, cough, EG FFS, cough, cough).
This is the first time since March that we're able to see the best of NA go up against the best of EU… and that makes the action that much more entertaining.
Another reason you should bet on BLAST Premier Fall is the fact there's a ton of money on the line. The regular season's prize pool isn't that massive, but six teams will be getting a direct invitation to the Season Finals. That's a $425,000 event that sends the winner to the Global Finals next year. And guess what, that's a $1 million event! Teams will give all they got on BLAST Premier Fall regular season, and you shouldn't miss out on such a wonderful betting opportunity!
Odds are courtesy of Betway. And for users in the United States check out Bovada for odds.