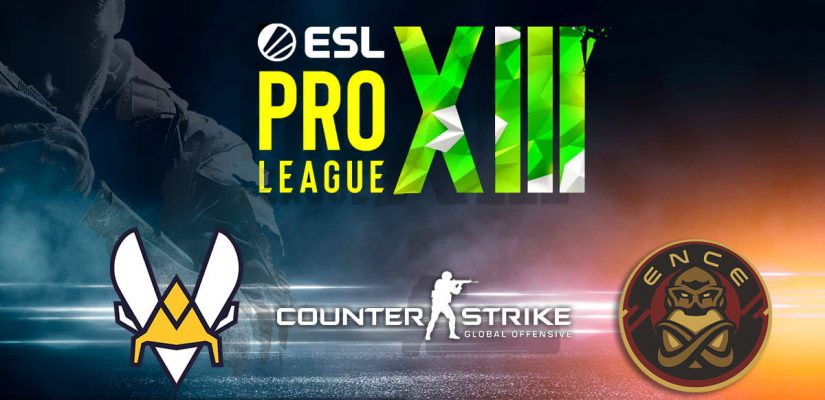 We've already had a solid outcome with Vitality. At -169, we correctly guessed Vitality to win the match against Mousesports. We also suggested 2:0 correct score to be a viable high-risk high-reward bet… If you followed it through, you must be a very happy champ right now.
Well, let's hope our Vitality vs. ENCE predictions will make us all even happier!
This time around, Vitality are going up against the tenacious Fins – ENCE. However, we're not talking about the good old ENCE here. Times have changed, ENCE's roster now features a different set of players than their silver Major generation.
Don't get me wrong, ENCE have put on a show thus far, defeating Mousesports and G2… a win against Vitality would almost guarantee a spot in the playoffs. But, ZywOo and the Vitality brethren are dubbed as the heavy favorites here. Coming into this match, major CSGO betting platforms see Vitality as the clear-cut winners.
But, since we're always on the lookout for valuable wagers, we have to beg the question – could this match pan out any differently?
Vitality vs. ENCE Predictions
Another day, another fine ESL Pro League S13 match for us to enjoy! No worries, our analysis is coming right up. But first, let's say a few words about the current state of affairs in group B! The group of death is turning out to be as thrilling as they come. Three rounds in, four teams are all tied at the top spot with two wins and a loss. Mousesports is already out of the equation with three losses, while Faze Clan are barely breathing with two losses to their tally.
Yep, both Vitality and ENCE are among the four tied teams. The winner will be one step ahead coming into the final round… and at this point in the group, that's what matters the most.
Unfortunately, there are no previous head-to-head contests we can compare this matchup with. Even though they both belong to the European CSGO echelons, Vitality and ENCE haven't played that many h2h contests. I guess it's time to move on with our Vitality vs. ENCE tips! Perhaps this next section has more valuable information for us!
Map Pool Stats
Vitality's map pool stats aren't really good. They're all over the place on several maps, with plenty of room for improvement across the map pool. Dust 2 is a good pick for them, though ENCE are likely to ban it.
Vertigo steps up to the fight – that's a map ENCE don't play on very often. It could be troublesome.
As for the Fins, they're going to push for Inferno or Train. Those are their highest-percentage maps at the moment; they'd be silly not to snatch one of them right off the bat.
Form
ENCE are far from their brilliant 2019 form. Their new roster just doesn't have that special spark to do crazy things on the grandest of CSGO stages. But, they're not to be taken for granted. Thanks to a good start, a solid win against G2, ENCE could be the dark horse to swim through the group of death.
Well, they did place third on BLAST Premier Global Final… but that's followed by two disappointing campaigns on BLAST Premier Spring groups and IEM XV World Championship. Pro League S13 is the perfect chance for them to finally step it up a notch and prove their worth!
Individual Aspects
Despite ENCE being one of the most underrated teams out there when discussing raw potential, they are still nowhere near Vitality. True, Vitality's fragging output is lower now that niveraa is no longer a part of the team. However, with ZywOo leading the charge, not many teams can brag with superior individuals.
Gg @mousesports , won 2-0 tonight! Playing Wednesday next against @ENCE ??

— ZywOo (@zywoo) March 15, 2021
No matter the map, no matter the score, you can rest assured ZywOo is going to deliver. The 20-year-old French prodigy is a force of nature, and he's bound to be an important factor tomorrow.
Let me be totally honest here; I don't like betting against ZywOo. It's just way too dangerous. That said, I reckon my Vitality vs. ENCE tips couldn't be any clearer:
Vitality vs. ENCE Betting Predictions
Odds are courtesy of BetOnline. You can check out our BetOnline review here.
This is a rather difficult decision to make… not regarding the winner but regarding which bet to opt for. At -286, match-winner on Vitality might not be the ideal solution for a single. Pop it in a three-team accumulator and you got yourself a nice little basis.
If you'd rather opt for a riskier single than an accumulator, Correct score 2:1 seems like a no-brainer. ZywOo and the boys have plenty of fragging potential but the map pool suggests ENCE are in touching distance. They ought to take a map away from the Frenchmen; either Inferno or Train… But, ENCE will still have a chance to push through to the playoffs. Even if they lose, it doesn't necessarily mean they're down for good!
That said, we're all done here.
Let's hope the five-man Vitality roster rises up to the challenge and sweeps past the Scandinavians tomorrow.
Donnie out.