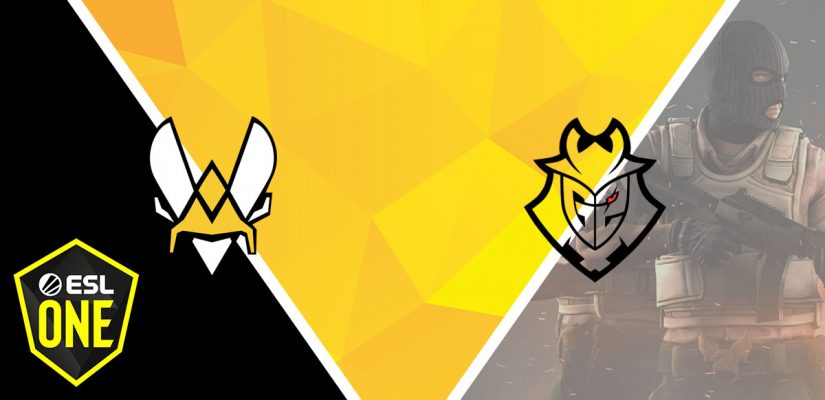 Yesterday's CS:GO betting picks left us with mixed feelings. We did nail down G2 who've defeated Heretics, be it with a bit more difficulty than I had initially thought. However, Vitality surprised NiP with three closely contested maps, all three of which ended up in overtime. Once again, ZywOo was the most influential player on Vitality's side. The French superstar wasn't the one with the highest kill count (shox was up by just a single kill), but his overall presence and clutch potential were the deciding factors. As for today, we're bringing you Vitality vs. G2 predictions, the French clash that will decide the first lower bracket finalist!
But, before we venture deeper into the statistical depths of both teams, let's check out the best betting sites with CS:GO odds!
CS:GO Betting 101 | Best Esports Bookmakers
When it comes to the best esports betting platforms, your best bet is to check out our comprehensive esports bookie guide. It's freshly updated, possesses the latest facts regarding the biggest platforms, and sports a ton of additional information that ought to come in handy if you're thinking of placing CS:GO wagers.
Vitality vs. G2 Betting Predictions
As stated earlier, Vitality surprised Ninjas in Pyjamas in what was by far the tightest ESL One: Road to Rio EU match thus far. Overtime was a blast across all three maps, which significantly stretched out the entire match and provided CS:GO fans with a ton of excitement. If you followed my esports picks, the excitement must've been mixed up with anger because we lost our wager… No worries, I'll try to make it up to you with today's Vitality vs. G2 predictions.
What a game. What a comeback. ?

We close out Mirage and win the series 2-1! pic.twitter.com/UkqZzPtUOw

— G2 Esports (@G2esports) May 14, 2020
G2 was pretty solid against Heretics. Yep, that's the exact word I was looking for – solid. I can't say they were superb, even though they managed to make a proper comeback and win the match. Why is that so? Well, to be honest, Heretics weren't playing at their best and were still inches away from going through. The up-and-coming French team led by veterans like KioShiMa almost went all the way… oh boy, what a surprise that would've been!
CS:GO Picks
As far as form goes, I'd argue both these teams haven't been at their best in recent times. Yes, G2 almost went all the way on IEM XIV World Championship, but then they turned a new page and embarrassed themselves on ESL Pro League S11 EU. Now, they seem to be back on track, despite narrowly beating Heretics in the last round. Prior to that, G2 lost against Astralis, North, and Mousesports. The loss against Astralis is, of course, justifiable, but they could've played a lot better against North and Mousesports who are in a pretty big slump of their own.
Vitality, on the other hand, has just one loss in their last five matches… and against ENCE, of all teams! They defeated Fnatic, heretics, GODSENT, and NiP, all of which put up quite the fight… Vitality prevailed in all those matches, led by ZywOo almighty and his band of potent fraggers.
Individually, I'd like to argue Vitality is the stronger side here. And I'm not saying that just because of ZywOo, but because of shox too. The 27-year-old French CS:GO legend showed himself in the best of lights yesterday and will be hoping for more of the same cometh the match against G2.
That's it, fellas! Those are my concrete Vitality vs. G2 predictions that might help you out with making the best out of your weekend-long accumulator. On top of that, you could also have Vitality as a single. The odds are pretty good considering G2's recent form… and with a medium stake, you'd be good for a solid return.
As always, thank you all for reading!
Until next time, stay safe!