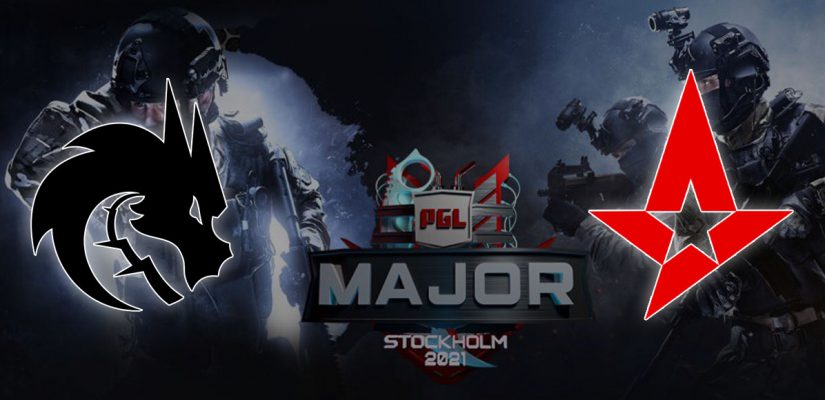 As much as the second day was awesome for us, the third just wasn't! We need to get back on the winning path, boys and girls, and the best way is via Spirit vs. Astralis betting predictions. It's the final round, one of three advancement matches… with everything on the line, let's see which of these two has better chances of getting the job done tomorrow!
Spirit vs. Astralis Odds
Here are the odds for this CSGO matchup:
Disclaimer – odds are subject to change

As you can see, Astralis are the favorites here. Only ever so slightly, though, as Spirit is a team with plenty of upset potential. But, what's the most valuable line here? Well, that's exactly what our Spirit vs. Astralis betting predictions are here for!
Spirit vs. Astralis Betting Predictions
These two have played on two occasions this year. The first one, all the way back in February, went Spirit's way. However, the most recent one, in August, went to Astralis. These clashes don't really tell us much, but they'll make for a fine introduction to our Spirit vs. Astralis betting predictions!
Astralis Betting Preview
Current Roster
gla1ve (IGL)
dupreeh
magisk
Lucky
xyp9x
zonic (coach)
First and foremost – Astralis! Their opening day was absolutely terrible They won just twelve maps over two bo1s and weren't anywhere nearly competitive enough to stand a chance and get a win. However, we all knew they'd come back… and they've done so with style, sending two Brazilian teams home.
This time around, though, they are not playing against Brazilians. This time, they are playing against one of the most upset-friendly CIS teams out there. Team Spirit are often overlooked because of recent successes a la Gambit and NaVI. But, they're the third/fourth force in the region and, as such, are not to be taken for granted.
THATS WHAT I AM TALKING ABOUT! Sick game to play, so many emotions. Gg wp @paiNGamingBR ??

2-2

— Lukas Rossander (@gla1ve_csgo) October 28, 2021

But, we're talking about Astralis here. They've tasted blood, Lucky is finally adapted to the grandest of staves, with everyone else getting the much-needed contributions, round in and round out. The moneyline on Astralis is currently at .154 and I Have to admit it's rather tempting. But, we won't end our Spirit vs. Astralis betting predictions just yet. Let's take a look at the other side of the server too!
Spirit Betting Preview
Current Roster
somedieyoung
chopper (IGL)
mir
magixx
degster
Certus (coach)
As for Spirit, they lost to Faze in the opener in what was a pretty surprising result. They had a tough display against GODSENT on Nuke the same day; they ended up winning 16:12. Third day saw them absolutely ter through TYLOO with 16:3 on the scoreboard… but they failed to clutch the decider map Overpass against Virtus.pro earlier today.
Here they are now, ready to face the toughest opponents yet for a spot in the Legends stage. One thing is certain, Spirit will be aware they're in for an uphill struggle here.

But, they've gotten this far – surely they won't go down without a fight. The thing is, though, mir and degster just aren't doing their part. Spirit fans are used to seeing these two top the contributions' charts. However, in Stockholm, they've been MIA for the most part. Sdy and magixx are trying their best to replace them. They're doing a might good job, no doubt about it, but Spirit will need all five of their players to rise for the challenge… otherwise Astralis will blow them away.
Wrapping Things Up
Let's cut to the chase – here's what you should bet on for this match:
Spirit vs. Astralis Betting Predictions:
Odds are courtesy of BetOnline. Check out our BetOnline review here.
Even though Spirit really are a talented bunch, they don't even stand a chance against Astralis. I was even thinking of going with Astralis to cover their spread. At +199, it's worth a shot! But, for the sake of keeping things at a relatively stead pace, Astralis moneyline is what we're going with.
That'd be all for our Spirit vs. Astralis betting predictions. Join us again after tomorrow's matches for a closer look at Legends Stage clashes!