Featured Betting Sites For August 2022
Free PGA Picks This Week
Betting on golf is a lot like playing it. It's no fun when you're awful… At The Sports Geek, we may not be able to shave any strokes off your scorecard, but we can guarantee you free golf picks for all major events!
Our expert PGA picks provide unique insight into all major golf events. They should help readers to make the most informed bets possible. Not everyone has the time to research golf events, so allow us to help!
Featured Golf Pick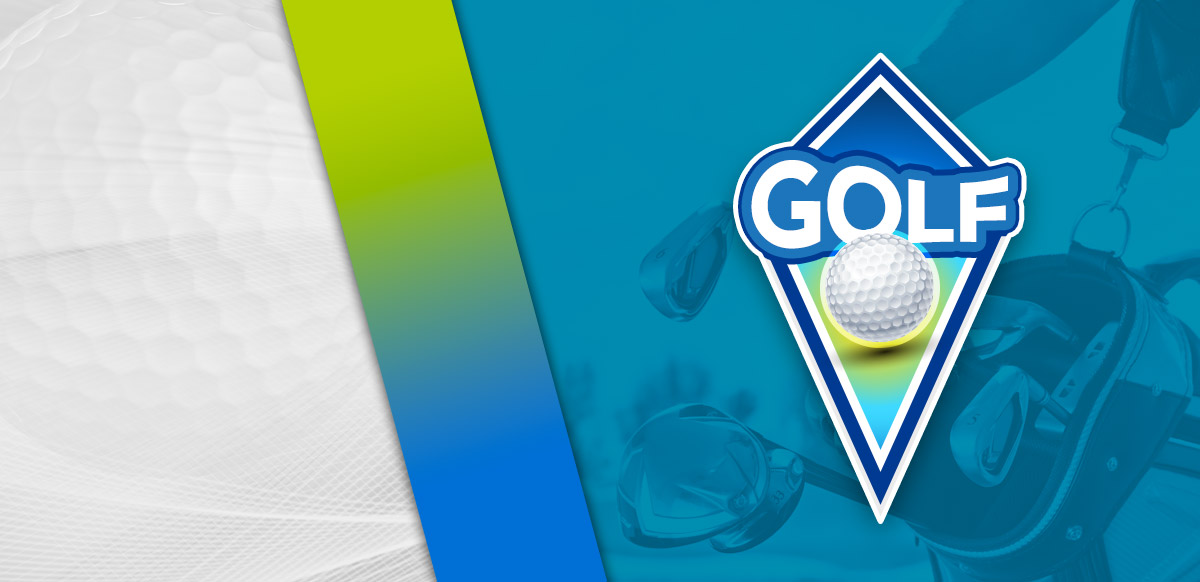 PGA Hot Picks for the 2021 Northern Trust
The final regular-season PGA Tour event did not disappoint last weekend, with Kevin Kisner prevailing in a thrilling six-man playoff over Adam Scott, Branden Grace, Roger Sloan, Si Woo Kim and Kevin Na. Russell Henley three-putted the 18th green to miss the playoff and Adam Scott missed a four-foot birdie putt on the first playoff hole that would have won him the 2021 Wyndham Championship. Instead, it went to Kisner after he hit his own four-foot...
Read More
Filter Our Latest GOLF Picks
Golf Picks Explained
Golf is notorious for being one of the most difficult sports to predict. It's a complex sport and it's not uncommon to see massive upsets take place. With that being said, there are some effective ways to predict how various tournaments will unfold around the country.
Expert golf picks can vary greatly. Many of them focus on traditional moneyline betting. These are essentially just predictions as to which player will win a match or tournament. These picks are not easy to make, however, requiring serious research on the players involved.
Each-way golf picks can be very helpful to bettors, too. These types of bets are on both the winner and on the place (top-5). These types of wagers can quickly double your money, yet can also be more difficult to hit. Many of our free PGA picks focus on these bets and provide information as to how to make them correctly.
Most online sportsbooks provide many other types of golf bets, too. That includes unique golf prop betting options, round leader bets, and more. Depending on the tournament, our team of experts will provide in-depth golf picks for these types of wagers, too!
We'll get more into these types of bets below. Always make sure to understand which types of bets you plan to make before throwing any money down.
How To Pick PGA Golf Events
Many golf fans consider themselves experts. It should come as no surprise that these fans often want to make their own picks without the help of betting experts. No problem! That can make the wagering experience even more exciting.
There are many tips to keep in mind when forming PGA betting picks. One of the most helpful is to compare player statistics to the course they are playing in. Players known for their long drives may fare better at long courses, for example.
It's important to put major research into every tournament you plan to bet on. Looking at how players have performed in past tournaments can be very beneficial, too. Certain players tend to perform well at specific tournaments and that knowledge can help you make the best bets possible.
How to Bet on Golf
Now you know some helpful tips to bet on golf. That may not mean you know exactly how various types of golf bets work, though. Golf is much different from popular sports like football and basketball. Betting on this game works in a very different way, too.
Knowing exactly how different types of online golf bets is a key to success. Fortunately, we have been studying the most effective ways to win golf bets for years. Allow us to briefly go over some of the different kinds of wagers you are likely to come across through your online sportsbook.
Player Matchup Bets
Golf is an individual sport. The most popular type of online golf bet is on individual player performances. These can be basic wagers on which player will win an upcoming tournament. A variety of more complex golf player matchup bets are often available online, too.
Head-to-head betting is one of the most popular online PGA betting options, as it is not typically offered by land-based sportsbooks. These are bets involving just two players, rather than an entire tournament. Bettors are making a bet on which of these two players will score better in a particular tournament.
3 & 4 ball betting is another popular option for fans with a better understanding of the sport. Also known as 18-hole betting, these are bets on which three or four players will score the best. This is essentially just an extension of head-to-head betting, yet tends to provide much more lucrative odds.
Top 5/Top 10 Finisher Bets
Next up are known as top-5 and top-10 finisher bets. As the name suggests, these are wagers on which players will manage to place in the top five and top ten of tournaments. Most online PGA betting sites will provide these odds for major tournaments.
These wagers are much easier to hit than individual tournament winner bets. As a result, the odds are not as lucrative as others. Odds on a top five bet will, of course, pay more than the odds for a top ten bet.
It's important to put in serious research for these bets. The oddsmakers tend to get the odds right and will list the favorites carefully. Extensive research can often reveal some very intriguing underdogs capable of placing in the top five or top ten of a tournament, though.
Outright Winner Bets
There is an argument to be made that golf is the most difficult sport to bet on. So many factors go into a player winning a particular tournament. It's for this reason that lesser-known players often end up winning major tournaments, despite entering as massive underdogs.
Despite this fact, outright winner bets are hugely popular. The odds for these wagers can provide massive payouts to bettors. Even correctly picking the number-one betting favorite for a tournament can provide a large payout.
There are many factors to consider for these types of bets. That includes some of the things we listed earlier including past player performances, stylistic matchups for particular courses, and injuries/layoffs. These are the most difficult bets, yet also provide the most lucrative odds.
Golf Prop Bets
Prop betting has grown extremely popular for every sport over the last few years. It has certainly become more popular amongst golf bettors, who love having the ability to bet on things unrelated to tournament winners. Prop bets can involve almost anything aside from the outcome of a tournament.
One prop bet could be on whether or not any player will score a hole in one during a particular tournament. Another could be on whether or not a tournament winner will be over the age of 40. Our experts will often provide fun PGA betting picks for these types of wagers.
In many ways, these can be easier to hit than traditional golf betting wagers. The odds will vary depending on how unlikely these wagers are.
Other Ways to Make Golf Picks
It seems as if an exciting new online sportsbook launches every month nowadays. Nearly all of these sites provide odds on every major golf tournament. Of course, these sites do not represent the only option to bet on the sport.
It's easy to make your own expert golf picks between your friends and family. Invite them over and make your predictions as to who will win an upcoming tournament. Feel free to take some of our PGA betting tips in mind before making these wagers.
Those unwilling to risk any money might want to consider fantasy golf. This is a fun way to test your knowledge of the sport without the risk of losing money. Simply form a lineup of the players you feel will perform the best over a given period of time and hope for the best.
Top Golf Betting Events
Golf does not necessarily have a "season." Tournaments are constantly taking place around the world. This is fun for fans, as it means being able to watch players compete on a regular basis. Some tournaments are more popular to bet on than others.
Below is a look at the four most popular PGA tournaments to bet on every year.
Bet on the Masters
The Masters is widely considered the biggest and most prestigious golf tournament in the world. It takes place every April in Augusta, Georgia. We provide Masters betting picks for the tournament every year.
Bet on the Players Championship
The Players Championship is a PGA flagship event featuring most of the best players in the world. It takes place in March every year. Expect to find odds on this tournament provided by most online sportsbooks.
Bet on the PGA Championship
In May, the PGA Championship takes place in the third major championship of the annual PGA Tour. Our PGA Championship picks provide insight into this tournament every year. We break down the betting favorites and intriguing underdogs.
Bet on the U.S. Open
The last PGA Major is the U.S. Open. As the final Major of the year, this is an extremely popular one amongst bettors. Make sure to look at our golf picks for this annual tournament.
Golf Picks FAQs
Golf betting is not an exact science. There are a few steps bettors can take to increase their odds of winning, though. That includes putting in research into players, comparing past performances, and more. Our in-depth PGA betting picks provide guides to all of the major tournaments taking place around the world.
Many unique forms of golf betting exist online. Our golf picks provide information on all of these various wagers. We offer information on why online sportsbooks set the odds for various tournaments
Traditional 'to win' bets are the most popular golf bets offered online. Many fans also love placing head-to-head and prop bets. Golf is seeing somewhat of a resurgence right now and more golf bets are constantly being offered online.
Some will argue that golf is the hardest sport to bet on. It's notoriously unpredictable and massive underdogs often end up winning prestigious tournaments. Our online PGA betting picks help to make this form of sports betting a little easier.
The Masters' Tournament is the biggest annual PGA tournament. The three other Majors events (Players Championship, PGA Championship, and U.S. Open) bring in a huge number of bets, too.