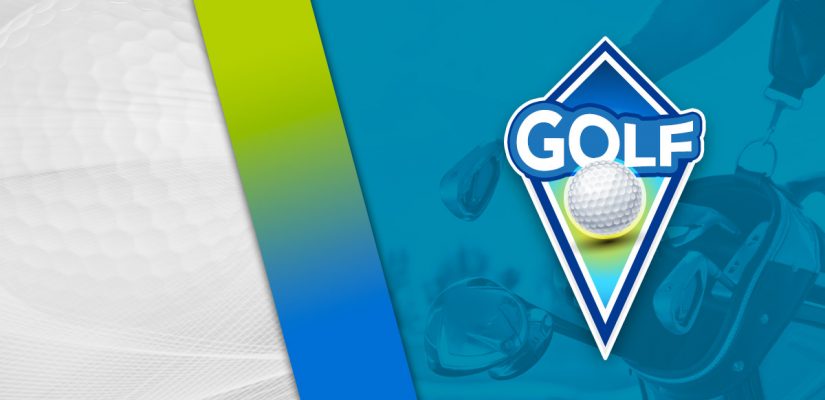 The first round of the 2021 Open Championship kicks off on Thursday morning at 1:35 a.m ET at Royal St. George's Golf Club in Sandwich, Kent, England. It is a great tournament to target some unknown names and European Tour regulars to open up with a solid first round.
Whether it be a first-round leader bet or to take someone to win their 3-ball group in the opening round, there is value all over the board on Thursday.
Below are the top five first-round leader bets and 3-balls group bets. In case your outright bets die in the first day, these picks will provide you with some extra cash to spread around for the weekend to keep you entertained.
First-Round Leader Bets
There is nothing better than throwing out a few first-round leader bets for a Thursday at a major championship. By the time you wake up on Thursday morning you could be sitting with a leader in the clubhouse for a first-round leader bet at longshot odds that make for a decent payout to kick off your Open Championship betting ticket.
Welcome to the final practice day at Royal St George's ⛳️ #TheOpen pic.twitter.com/Tb8MPmn7KP

— The Open (@TheOpen) July 14, 2021
Here are five golfers worth taking a flyer on to be atop the leader at the end of Thursday's round!
Branden Grace (+6600)
The first golfer to back to be the first-round leader by Thursday afternoon is Branden Grace. The South African has plenty of experience on the European Tour and played in the Scottish Open last week. He made the cut and shot three rounds of 69 or better, but finished tied for 54th without making much noise.
He owns nine European Tour wins in his career and with the low trajectory of his iron shots, his golf game is built nicely for windy conditions. Grace has never been exceptional with the putter, but when he gets hot with the flat stick he becomes capable of shooting scores as low as anybody. He found himself one shot back of the lead after both 18 and 36 holes at the PGA Championship due to elite ball striking and a few putts rolling in that he typically misses.
He also broke the record for the lowest round in major championship history back in 2017 with a 62 in the third round of that year's Open Championship, so he is no stranger to going low on a links golf course. At 66-1, he is easily worth a first-round leader wager on Thursday.
Sergio Garcia (+6600)
The second golfer worth consideration for a first-round leader wager also happens to have plenty of experience on the European Tour, as it is the Spanaird Sergio Garcia. The 41-year-old has 11 PGA Tour victories and 16 European Tour wins, so even though he is older now he has more than enough ability to compete on the highest stage golf has to offer.
He tends to like The Open Championship, despite never winning it, with 10 top-10 finishes in the event. He has a combined 13 top-10 finishes in golf's other three majors, so clearly this is where he feels the most at home. He is one of the few golfers in the field that has played this course twice before, finishing 10th in 2003 and ninth in 2011, respectively.
He finished inside the top 20 at both The Colonial and the U.S. Open, so the ball striking is as good as it has been all season for him. Pair his current form with being one of the few familiar with Royal St. George's and he makes for a perfect first-round leader bet at 66-1.
Cameron Smith (+6600)
The third golfer worth a first-round leader wager is the final player to take at 66-1. Aussie Cameron Smith (+6600) is always worth a look for first-round leader consideration because he owns the lowest first-round scoring average on the PGA Tour, shooting an average of 69.12 in his opening rounds in 2021.
Smith is one of the best putters on the Tour, as he ranks 13th in strokes gained putting this season. He ranks outside the top 100 in strokes gained off the tee, but he is capable of putting the ball in the fairway for one round and when he does that he can go lower than anyone in the field.
Another important statistic that should come into play at Royal St. George's will be strokes gained on sand saves, and Smith ranks second on the PGA Tour in that category this season. He has the game that should fit this golf course really well and at 66-1, it is hard not to back the PGA Tour's current first-round scoring leader.
Ryan Palmer (+8000)
Ryan Palmer also is a formidable first-round leader candidate. Palmer tees off at 7:41 a.m. ET local time, so he will have the benefit of the easier conditions in the opening round. It is supposed to rain on Wednesday.
Those who tee off in the morning on Thursday will benefit from the course being soft and Palmer can attack the pin locations. Palmer ranks in the top 50 of all metrics this season except for strokes gained around the green, where he ranks 157th on the PGA Tour. Any golfer in the field can clean up one aspect of their golf game for a single round of golf.
At 80-1, with Palmer's elite ball striking and the course conditions being a touch more forgiving in the morning, it is worth backing him at that number to be the leader when it is all said and done after Round One.
Dean Burmester (+15000) 
The final golfer to take for a first-round leader bet is Dean Burmester at 150-1. Burmester is teeing off at 7:19 a.m. local time, so he too will be going off in the most favorable of conditions.
Burmester ranks 22nd in the European Tour Race to Dubai standings at this point in the season. He also owns two wins already on the European Tour in his career. He had a bad opening round at the Scottish Open before shooting 67-66-69 in the final three rounds last week.
He finished in sixth place at the British Masters in 2021 and has been playing great golf all season. At 150-1, the European Tour veteran is worth a flyer to go low this Thursday.
Best 3-Balls Bets to Make
There are five 3-Balls bets to make on Thursday morning that are all plus-money or better. It is not smart to take any 3-Balls bet at less than plus-money because if dead-heat rules apply and the winnings have to be split, you can still walk away with some cash in your pocket heading into the weekend.
4:14 a.m. ET – Lucas Herbert (+125) over Sam Burns & Jorge Campillo 
The first group to target for a bet tees off at 4:14 a.m. ET and the wager to make is for Lucas Herbert to finish ahead of Sam Burns and Jorge Campillo. Herbert has broken 70 in seven of his last eight rounds on the European Tour, resulting in a win at the Irish Open and a fourth-place finish last week at the Scottish Open.
He shot an opening round 64 two weeks ago and that number would be tough for any golfer to beat on Thursday. With his recent form, there is no reason to think he will not play well with the conditions more favorable in the morning. Burns is one of the best first-round scorers on the PGA Tour this season, but he has little experience in Europe.
Burns shot an opening-round 72 last week and with this matchup against Herbert being close to a pick 'em,, take the golfer with links golf experience. Campillo is the longshot of the group and with his recent form there is no reason to believe he can beat two significantly better golfers.
5:09 a.m. ET – Lee Westwood (+130) over Stewart Cink & Martin Kaymer
The second group to target tees off at 5:09 a.m ET and the bet is Lee Westwood to defeat Stewart Cink and Martin Kaymer. Westwood has had a career resurgence at 48 years of age, with back-to-back runner-up finishes earlier this season on the PGA Tour and has been in contention in quite a few European Tour events this season.
He had the lead late on Saturday at the Scottish Open before blowing up on the weekend and finishing tied for 35th. He shot an opening-round 65 last week and that is why we should believe he can go low on Thursday and put up a number that Cink and Kaymer will have trouble beating. Cink has had a bit of a career resurgence this season in his own right with two lower-level PGA Tour victories this season, but he does not have the career success on links golf courses to take him in the opening round.
Kaymer has bounced back a bit this season, but he is still not the guy who was once the world No.1 and won the U.S. Open at Pinehurst by eight strokes in 2014. He is coming off a missed cut last week at the Scottish Open and based on his form over the past month, Westwood at +130 is worth a bet to win the group.
9:04 a.m. ET – Keegan Bradley (+120) over Rafa Cabrera Bello & Richard T Lee 
The next group to target moves into the afternoon portion of Thursday. Former major champion Keegan Bradley is the best bet to finish ahead of Rafa Cabrera Bello and Richard T Lee in the group that tees off at 9:04 a.m. Bradley will not bomb the ball down the fairway, but he finds fairways consistently and hits great approach shots that give him a chance to score well one on Day One.
He was tied for second after the first round of the PGA Championship this year, so he already has posted a low number to open a 2021 major championship. But the most compelling reason to bet on Bradley is because of the two golfers he is going up against. Betting on Cabrera Bello is like playing a game of Russian Roulette. His game is constantly all over the place and when a guy can birdie seven holes and still shoot only two-under, it is best to take Mr. Consistent over him.
Richard T Lee has played in one major championship and it was in the 2007 U.S. Open as a 16-year-old where he missed the cut. No experience at Open Championships does not inspire hope for a low opening score from Lee. Back Keegan Bradley at +120 to win the group.
10:21 a.m. ET – Cameron Smith (+260) over Rory Mcllroy & Patrick Reed
The group teeing off at 10:21 a.m. ET is going to be must-watch television. Back in 2019, when asked by the Golf Channel about a two-stroke penalty that was assessed to Reed during a tournament in the Bahamas, Cameron Smith said that he "has no sympathy for cheaters." Reed no doubt has not forgotten that.
Nonetheless, the bet to make is on the Aussie to defeat Reed and Mcllroy in the opening round. As mentioned in the first-round leader projections, Smith leads the entire PGA Tour in first-round scoring average in 2021 and that alone makes him worth a bet at +260. Furthermore, Mcllroy has struggled mightily in his last two events, both on the European Tour, including a missed cut last week at the Scottish Open.
Reed would be worth a bet to finish ahead of these golfers when all four rounds are said and done, but he does not tend to be a hot starter and he will be conservative in the first round as a golfer who knows how to be smart in major championships. Back Smith at +260 to win the group.
10:32 a.m. ET – Matt Kuchar (+160) over Max Homa & Henrik Stenson 
The final 3-balls bet to make is on veteran Matt Kuchar to conquer Max Homa and Henrik Stenson in the group that tees off at 10:32 a.m. ET. Kuchar ranks first among all golfers in the field in strokes gained on sand saves in 2021, which could be a major factor with the famous pot bunkers all over Royal St. George's.
One bad shot will not kill Kuchar, but Homa has little experience in links golf. In a group with two golfers who will not be fazed by the difficult conditions the course will throw at them, he is not going to finish ahead of them in Round One. Five years ago, this would be Stenson's group to own and it would not be even close.
However, Stenson has missed three of his last four cuts on the European Tour and he has only shot under-par in just three of his last 20 rounds overseas. This group will be won by Kuchar if he can play consistent and conservative golf, two things he specializes in. At +160, back the 43-year-old to put together a solid Thursday round.
*Odds courtesy of MyBookie.