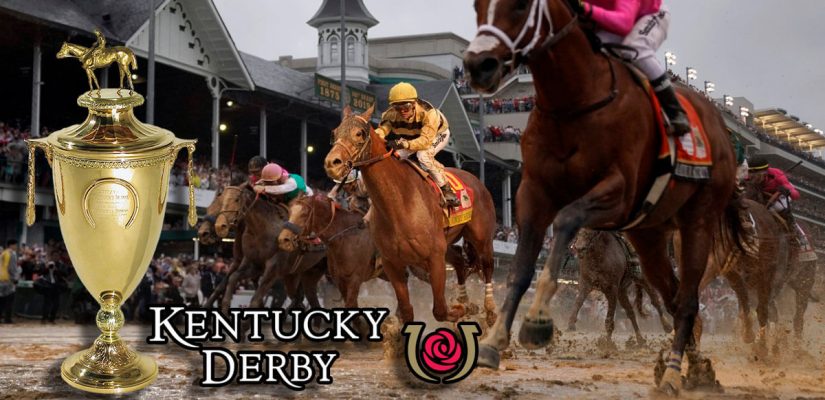 The Super Bowl of horse racing is only a few days away in Kentucky at Churchill Downs. The 148th Kentucky Derby is scheduled for this Saturday in Louisville. TheSportsGeek has everything you could need to get ready for the big day.
Here is the full list of odds for this year's #KyDerby. 🌹

Who do you think will take the crown? pic.twitter.com/TQjYUOhA5u

— NBC Sports (@NBCSports) May 3, 2022
It is a big day for gamblers in particular. You might only bet on the Kentucky Derby, but it's a fun time whether you are a low or high-roller. All it takes is a dollar to have some fun betting on the Kentucky Derby.
The expanded betting menu for the Kentucky Derby is something that we don't experience with any other race. There are also the traditional wagers like win, place, and show bets.
We are playing a bunch of different bet types for the Kentucky Derby on Saturday. This includes our best bet to win and matchup bets at Churchill Downs.
If you are betting on a particular horse to show in a race, they must finish in the top-3. They can either win, place 2nd, or 3rd. This bet isn't as profitable as a win or place bet, but can still cash in nicely if it's a longshot.
Note that you can also make show bets on the BetOnline prop page. A horse to finish in the top-3 acts as the same bet.
We have a few Kentucky Derby show bets that hopefully go our way. Head below for our best 2022 Kentucky Derby show bets.
2022 Kentucky Derby Best Show Bets
Smile Happy (20/1)
Smile Happy is not just looking to finish in the top-3 and show in the Kentucky Derby, but Ken McPeek believes he has a winner with this colt.
Getting lucky and grabbing the No. 5 post position, he has good experience against the best horses in the 148th Kentucky Derby. Lucky as the No. 5 spot has generated the most Derby winners in the history of the race.
That should benefit a horse that has been competitive going into Saturday. If he didn't have to deal with Zandon and Epicenter, the two leading candidates to win according to the odds, Smile Happy could be 4 for 4 going into the Derby.
SMILE Happy. #KyDerby pic.twitter.com/1lploPjtQV

— Kentucky Derby (@KentuckyDerby) May 4, 2022
Smile Happy opened with back-to-back wins to open his career. He won in his graded stakes debut in the $400,000 Kentucky Jockey Club Stakes (Gr. 2) on November 27.
Smile Happy drew away from Classic Causeway by 3 ¼ lengths in that one. He couldn't keep the win streak alive, but placed 2nd behind Epicenter and Zandon in his next two starts.
It was relatively close, with Smile Happy less than 3 lengths away from both runners. Expect Smile Happy to look better in the Derby than the odds suggest.
According to the prop bets at BetOnline, Smile Happy is currently +450 to finish in the top-3.
White Abarrio (10/1)
For a horse that was originally sold at auction for just $7,500, White Abarrio sure punches above his class. White Abarrio is a horse that has long been ignored, but has proven doubters wrong often.
White Abarrio in slow motion is so satisfying to watch. 🤩 #KyDerby

(via @KentuckyDerby) pic.twitter.com/JRYH6QJKQO

— NBC Sports (@NBCSports) May 4, 2022
All he's done is run well and rates as an outside threat to win the Kentucky Derby. White Abarrio has finished 1st, 1st, 3rd, 1st ,1st in five career starts.
He's looking for the ultimate hat-trick with a win in the Kentucky Derby to complete the accomplishment. White Abarrio is fresh off a win in the $250,000 Holy Bull Stakes (Gr. 3) and $1,000,000 Florida Derby (Gr. 1).
In the Holy Bull, he drew off for a 4 ½ length win over Simplication in an impressive effort at 6.00 to win. He did it again, this time a million-dollar win in the Florida Derby on April 2.
There is value in him to show. He is listed at +275 to finish in the top-3 at BetOnline.
White Abarrio kicked free for a 1 ¼ length win over another Derby entree, Charge It. I'm not sure White Abarrio has enough to win, but he will be stalking to get into the top-3.
Epicenter (7/2)
Selecting one of the favorites to show in a race usually isn't a good value bet, but the 2022 Kentucky Derby doesn't have a clear favorite. This allows up to get some nice prices on pretty well every horse in the event.
Epicenter who looks like the best horse going into the Kentucky Derby is getting plus money to finish in the top-3 at BetOnline for a prop bet. I like how that sounds on Epicenter, a horse I'm high on to win the Kentucky Derby.
He enters off a win in the $1,000,000 Louisiana Derby (Gr. 2) on March 6. Epicenter broke free from Zozos for a 2 ½ length win.
Epicenter: so fresh and so clean.#KyDerby pic.twitter.com/aL4bAZWh0h

— Kentucky Derby (@KentuckyDerby) May 4, 2022
This win in the Louisiana Derby was after Epicenter beat Smile Happy by 2 ¾ lengths. Epicenter made it look easy despite competing against Derby hopefuls that he will meet again on Saturday.
At a minimum, Epicenter should be competitive enough to be in the mix in the final furlong at Churchill Downs. That should result in Epicenter being close at the wire.