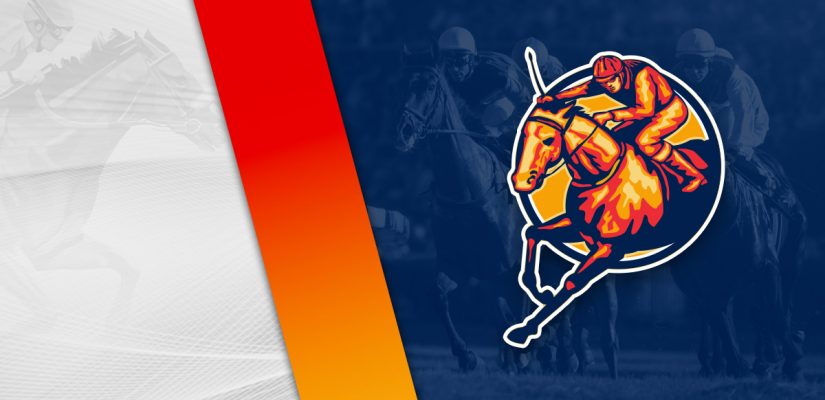 We're back on the racetrack with six more selections between two racecourses at the BetOnline racebook. BetOnline has 12 racecourses for wagering on Sunday afternoon and evening.
The stakes action is quiet with one at Aqueduct Racetrack and Santa Anita Park. Aqueduct has the running of the $100,000 Haynesfield Stakes and the $100,000 Sensational Star Stakes at Santa Anita.
Next weekend is the highly-anticipated $1,000,000, Louisiana Derby (Gr. 1), at Fair Grounds Race Course next weekend. This is the first 100-50-20-10 prep race on the Road to the Kentucky Derby.
Our first look is in Queens at Aqueduct Racetrack. Aqueduct has ten races worth $626,000 in prize money on Sunday afternoon. Head below for our best Aqueduct Racetrack bets on March 20, 2022.
Race 5
(1) Efficiency
+180 (9/5)
(2) Joe Brrr
+3000 (30/1)
(4) Torpedo Run
+800 (8/1)
(5) Howe Street
+250 (5/2)
(6) Cathedral Beach
+500 (5/1)
(7) Sugar Gray Leonard
+400 (4/1)
Post Time: 3:23 p.m. EST
Distance: 7 Furlongs
Purse:$80,000
Race 5 is an $80,000 event covering 7 furlongs on the dirt. Howe Street and Efficiency should be involved for the win.
Howe Street is making his debut and is expected to show up well on Sunday. The colt hasn't made an appearance so far, but this looks like a good spot.
His workouts have been promising and a solid first-run is expected for the Jorge Abreu trainee. However, Efficiency will provide a big challenge in this one.
Efficiency could be too tough for this field. The Chad Brown trainee is expected to do well and ultimately appear in stakes races.
He's a $290,000 purchase and has been running well in workouts. Efficiency is coming off his best workout thus far, with a time of 48.06 seconds at 4 furlongs on March 11.
Three of his previous four workouts have been clocked under 50 seconds on the dirt. Under his current form, the gelding is going to be good in his debut.
Race 6
(1) Downtown Connector
+500 (5/1)
(2) Check That Chip
+200 (2/1)
(3) Magic Miner
+2000 (20/1)
(4) Let Freedom Spring
+1500 (15/1)
(5) Union Lights
+1500 (15/1)
(6) Sharpoon
+2000 (20/1)
(7) Awesome Aaron
-125 (4/5)
Post Time: 3:54 p.m. EST
Distance: 7 Furlongs
Purse:$80,000
Race 6 is a 7-furlong event for an $80,000 purse on the dirt. Check That Chip is winless in two outings, but showed improvement on February 3.
He ran 7th on December 30 in his first race for an $80,000 purse. Then in his next performance, did better to place 2nd behind Our Shot by 4 ¼ lengths in an $80,000 event.
Awesome Aaron is 5th, 2nd in his career going into Sunday. He finished 5th in his first race for an $80,000 purse, then followed up for better on February 24.
The colt placed 2nd behind South Street by a head for an $80,000 prize. That was noted improvement and this track should prove well for him today.
Expect Awesome Aaron to continue getting better on Sunday. He looks like a tough horse to beat Sunday afternoon.
Race 9 – Haynesfield Stakes
(1) Brew Pub
+3000 (30/1)
(2) Water's Edge
+450 (9/2)
(3) My Boy Tate
+180 (9/5)
(5) Our Last Buck
+600 (6/1)
(6) Chestertown
+350 (7/2)
Post Time: 5:32 p.m. EST
Distance:1 Mile
Purse:$100,000
The $100,000 Haynesfield Stakes is the co-feature stakes race in the US on Sunday. Lobsta and My Boy Tate are in good form going into this one.
Lobsta is 3rd, 3rd, 1st, 1st in four events going into today. The colt is coming off back-to-back wins in the $150,000 New York Stallion Series Stakes on December 5 and $100,000 Say Florida Sandy Stakes on January 8.
It's hard to ignore Lobsta in this one. His form suggests that he's going to be a competitive horse on Sunday. The biggest challenger for Lobsta has to be My Boy Tate.
My Boy Tate is 11 for 31 is 1st, 1st, 2nd, 4th, 2nd in his previous four attempts. In his latest outing, he placed 2nd behind Wudda U Think Now by 4 ¼ lengths for $100,000 in the Hollie Hughes Stakes.
My Boy Tate won the Say Florida Sandy over Lobsta by a neck, but dropped to 4th after a DQ. Without that decision, My Boy Tate is top-2 in seven straight appearances.
The thought of My Boy Tate winning looks promising in Race 9.