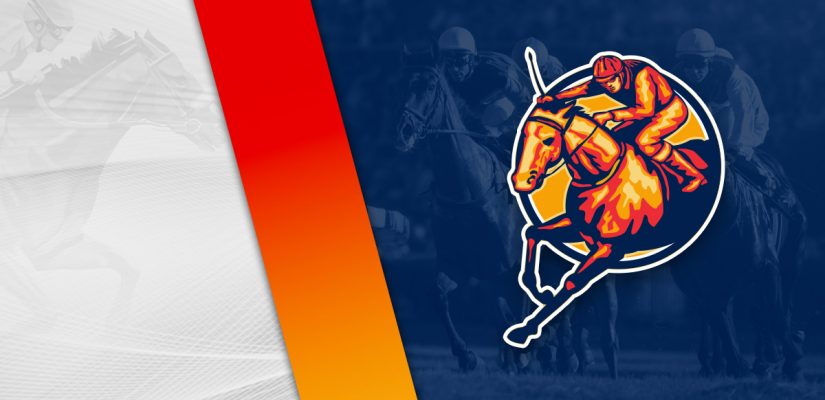 We're a day away from the final day of prep racing on the Road to the Kentucky Derby. The $400,000 Lexington Stakes is the final point race for the Kentucky Derby. It isn't much, with 20-8-4-2 points on the docket at Keeneland tomorrow.
The Lexington Stakes at Keeneland
The wealthiest race at Keeneland is the $500,000 Jenny Wiley Stakes (Gr. 1). The $500,000 Count Fleet Sprint Handicap (Gr. 3) at Oaklawn Park have the most available prize money this weekend. We will direct most of our attention towards Keeneland tomorrow.
Our first look on Friday is at Aqueduct Racetrack in Queens. Aqueduct has nine races worth $581,000 in prize money this afternoon. Head below for our best Aqueduct Racetrack picks on April 15, 2022.
Race 1
(1) St Maarten Girl (1A) Memento Mi
+1200 (12/1)
(2) Lakota Spirit
+120 (6/5)
(4) Aunt Naughty
+350 (7/2)
(5) First to Act
+250 (5/2)
(6) Jabberbock
+1200 (12/1)
The first event at Aqueduct Racetrack is a $80,000 event over a mile on the dirt. First to Act and Lakota Spirit should be there at the wire with a chance.
First to Act placed 2nd behind Equal Pay by 10 lengths in his debut on March 10. This was a decent effort as a first-time runner for a $60,000 purse.
If First to Act is open to improvement on Friday then she is going to be in the mix. I suspect that there will be improvement after that one.
Lakota Spirit has appeared in two races in her career. As a rookie, Lakota Spirit placed 2nd behind Favor by 3 ¾ lengths in a $60,000 race on January 9.
The filly followed up with the same result, this time placing 2nd behind Academic Honor by 2 ¼ lengths in the same class.
The $250,000 filly should show up well for Chad Brown against this competition.
Race 5
(1) Naked on the Moon
+600 (6/1)
(4) Star of India
+1000 (10/1)
(5) Charley Rude
+600 (6/1)
(6) Ironic Lady
+3000 (30/1)
(8) Expand the Map
+100 (1/1)
Race 5 is a $80,000 assignment covering a mile on the turf. Look at Regina and Expand the Map as serious contenders in this race.
Regina has finished 4th, 3rd in two races in her career. In her most recent attempt, Regina showed 3rd in a $56,856 event on February 24.
This was a decent improvement after going 4th on January 23 for a $60,000 purse. Up to $80,000, Regina will be tested by Expand the Map on these terms.
Expand the Map is another Chad Brown trainee with a lot of hope on Friday. In her first run as a rookie, Expand the Map placed 2nd behind Pizza Bianca by ¾ lengths in a $100,000 event.
That was a nice performance for her first run. She was purchased for $313,528 in October and expected to handle these types of events well.
Race 6
(1) Colormepazzi
+600 (6/1)
(4) Cajun Commander
+800 (8/1)
(5) Mr. Buckley
+800 (8/1)
(6) Magnificent Chrome
+1000 (10/1)
(7) Jake Rocks
+350 (7/2)
Race 6 is a $55,000 race covering 6 ½ furlongs on the dirt. Bezos and Extreme should be in top contention at the wire.
Bezos has a win in seven attempts. The colt is 4th, 6th, 4th in his previous three races going into Friday.
In his most recent outing, Bezos came up well short in a $66,000 event on November 5. He faltered on October 20 in a $86,000 assignment in 6th.
Extreme is 1 for 11 and 3rd, 3rd, 5th in his last three races. In his most recent outing, Extreme finished 5th in a $55,000 event on February 26.
He was coming off a better showing on February 4, finishing 3rd for a $55,000 purse. Extreme has been the most competitive in this class and should go on ahead and clear.