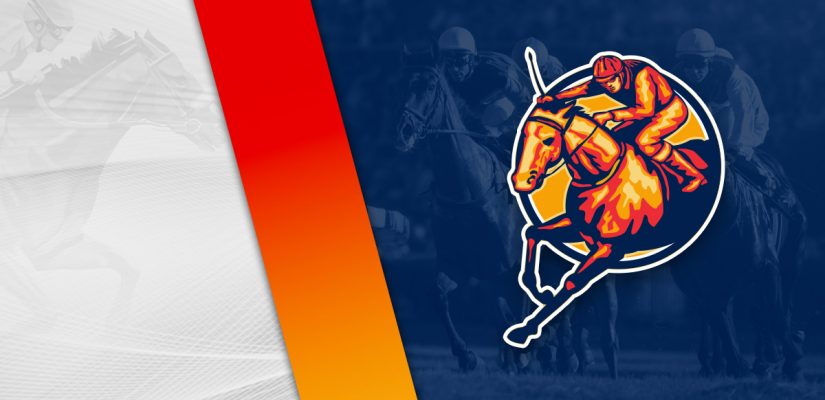 We're on the racetrack Saturday with more horse racing picks. Today is the final day on the Road to the Kentucky Derby. There is only one more opportunity to win enough points to go to the Kentucky Derby.
Is It Time for In Due Time?
The one to pay attention to in the Lexington at Keeneland is In Due Time. He needs a win for an additional 20 points to get in after placing 2nd in the Fountain of Youth Stakes.
In Due Time needs 20 more points to secure a spot in the Kentucky Derby. The winner of the Lexington is awarded 20 points, so that'd do it.
We have picks from Keeneland and Aqueduct Park on Saturday. Head below for our best Aqueduct Park picks on April 16, 2022.
Race 2
(1) Sixty Three S
+2000 (20/1)
(2) Alarming Mission
+500 (5/1)
(3) Bell Boy
+1000 (10/1)
(4) Barone Marchis
+180 (9/5)
(6) Joe Gonzalez
+600 (6/1)
(7) Street Culture
+140 (7/5)
Race 2 at Aqueduct Racetrack is a $35,000 event covering 6 ½ furlongs on the dirt. Barone Marchis and Street Culture are going to come on well in Race 2.
Barone Marchis had an okay debut on December 10. He finished 5th for a $43,000 purse in that one.
Barone Marchis went on a layoff and should immediately see better down in class on his reappearance.
He is coming off a 49.02 4-furlong work on April 10. Look for better from Barone Marchis on Saturday.
Street Culture should be tough from the outside. He is 6th, 5th, 2nd in three races going into this one.
In his most recent attempt, Street Culture placed 2nd behind Tamburro's Sox by 3 ¾ lengths in a $35,000 race after a class drop.
This looks like a good event for Street Culture to clear in the stretch.
Race 4
(5) Flower Point
+600 (6/1)
(6) Technical Analysis
-125 (4/5)
Race 4 is a $100,000 event on the turf covering a mile. Expect Halo City and Technical Analysis to show up well in this spot.
Halo City is 4 for 24 in her career and 1st, 5th, 3rd in her previous three attempts. Three races back, Halo City beat Perfect Grace by a nose for a $82,000 prize.
That was impressive, but she's fallen off since then. The mare most recently showed 3rd in an $84,000 event on March 31.
Technical Analysis is likely going to be too much from the outside. The filly is 4 for 7 in her career, and 1st, 1st, 2nd in her previous three races.
In her most recent attempt, Technical Analysis placed 2nd behind Shantisara by 5 lengths in the $500,000 Queen Elizabeth II Challenge Cup (Gr. 1) after a win in the $200,000 Lake Placid Stakes (Gr. 2) on August 21 at Saratoga.
This looks well within the wheelhouse of Technical Analysis. Look for the No. 6 to be too good for this class.
Race 7
(1) Aggregation
+450 (9/2)
(3) Modern Midas
+600 (6/1)
(4) Our Son Jake
+1500 (15/1)
(5) Double Maker
+1000 (10/1)
(6) Got the Gold
+800 (8/1)
(8) Flowing River
+450 (9/2)
Race 7 is a $70,000 event covering 7 furlongs. The presence of Khufu and Eminency should loom large in this one.
Khufu is 5th, 3rd in two races to open his career. After finishing 5th in a $60,000 race on February 5, he showed improvement to show 3rd in a $60,000 event on March 12.
He's open to improvement and should be involved at the wire. In his most recent workout, Khufu was timed at 47.01 seconds on April 10.
Eminency has the best chance to oppose Khufu. Eminency is winless in four races, finishing 2nd, 4th, 2nd, 2nd leading into Saturday.
In her latest attempt, he placed 2nd behind Tin Pin Alley by 2 ¼ lengths for a $70,000 prize. This was after 2nd behind Pineapple Man by 3 ¼ lengths in the same grade.
He keeps coming on nicely and knocking on the door at the wire. It looks like his time to finally get there