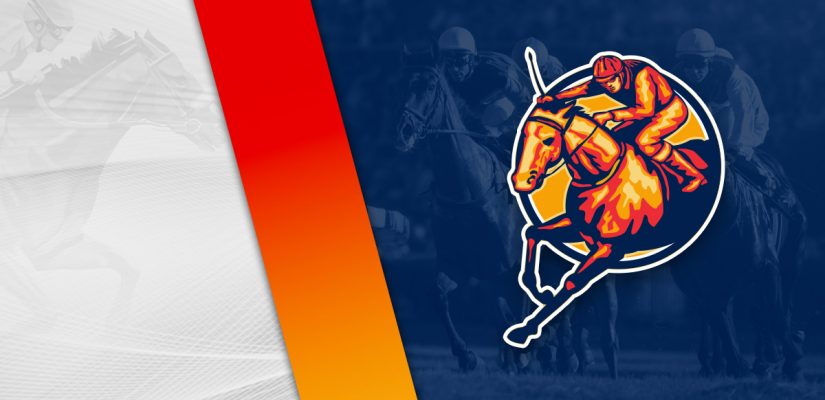 We are inching closer to the final day of the 100-40-20-10 Road to the Kentucky Derby calendar this weekend. There are three more races with 100 points going to the winning horse. That's more than enough for an automatic entry into the Kentucky Derby.
We had a trifecta of 100-40-20-10 races last week and will have more this Saturday. The Wood Memorial, Blue Grass, and Santa Anita Derby are all scheduled to take place. Following these three events, the Kentucky Derby field will round into form.
One familiar name that you aren't going to find is trainer Bob Baffert. Baffert is suspended from Kentucky racing for the foreseeable future, so no Derby in May. Some of his horses were transferred to other trainers for the spring and summer schedule.
For our first look on Thursday, we're going to Aqueduct Racetrack. Aqueduct has eight races worth $463,000 in prize money this afternoon in Queens. Head below for our best Aqueduct Racetrack picks on April 7, 2022.
Race 2
(1) Diamond Collector
+300 (3/1)
(2) Waters of Merom
+300 (3/1)
(3) London Gold
+1500 (15/1)
(4) Early Glow
+250 (5/2)
(5) Tap the Faith
+140 (7/5)
Post Time: 1:52 p.m. EST
Distance: 1 Mile
Purse:$82,000
Race 2 covers a mile for an $82,000 purse. This should be a good one between Early Glow and Tap the Faith.
Expect both to get involved in this spot. Early Glow is 9th, 4th, 1st in three races and coming off a win. After finishing 4th on December 3 in an $80,000 assignment, Early Glow came through on January 14.
The filly beat Into Happiness by 6 ¾ lengths in an $80,000 race. That was strong improvement from Early Glow after struggling in her first two races.
Tap the Faith is the most likely to provide resistance. She is 1st, 5th in two career races. The $1,250,000 filly is expected to do damage down in class.
Following a $90,000 win, Tap the Faith entered the $250,000 Demoiselle Stakes (Gr. 2) on December 4. That was too tough.
For a horse worth over a million, better was expected in that one. In any case, a drop down to $82,000 should play to her strengths. She looks like the best.
Race 3
(2) Forever Wicked
+1500 (15/1)
(4) Dangerous Edge
+600 (6/1)
(6) Road to Success
+350 (7/2)
Post Time: 2:21 p.m. EST
Distance:1 Mile
Purse:$45,000
Race 3 is a mile for a $45,000 purse on the dirt. Expect Road to Success and No Burn to play well in this race.
Road to Success is 2 for 9 and top-3 in four straight races. He is coming off a win on February 20 at Aqueduct. This was a good run for a 16 ¾ length blowout for $28,000.
Prior to the win, Road to Success placed 2nd in a $25,000 race. If the $28,000 Road to Success appears then this looks like a good spot.
No Burn is 2 for 10 and 1st, 5th, 8th, 3rd in his previous four attempts. In his most recent assignment, No Burn showed 3rd in a $37,389 assignment on March 4.
He is the most consistent in this field and should handle these foes if No Burn runs how he is capable.
Race 4
(1) Bureaucrat
+1000 (10/1)
(2) Jade's Dream
+1200 (12/1)
(3) Uncle Curly
+500 (5/1)
(4) Sundeaswithsandy
800 (8/1)
(7) Barleewon
+200 (20/1)
(9) Sandro the Great
+1500 (15/1)
(10) Mr. Kringle
+450 (9/2)
(11) Sonic Speed
+1000 (10/1)
(12) Run for Boston
+500 (5/1)
Post Time: 2:52 p.m. EST
Distance: 1 1/16 Miles
Purse:$72,000
Race 4 looks like it should provide good value for a $72,000 purse. Umbria and Uncle Curly should provide good value for Race 4.
Uncle Curly is 4 for 35 with some stakes experience. He has finished 5th, 4th, 2nd in his last three events. In his most recent, Uncle Curly placed 2nd behind Benelux by a neck for a $31,000 purse.
Umbria should provide Uncle Curly with some pressure. He is a one-time winner across eight attempts, finishing in the top-3 in six straight after debuting in 11th at Belmont Park on June 20.
In his previous three attempts, Umbria is 2nd, 1st, 2nd in three races. Two races back, Umbria beat Sandro the Great by 1 ¼ lengths in a $70,000 race.
That was an impressive run. He was unable to follow up, but strong placing 2nd behind Invest by a half-length for $72,000. Umbria is going to be involved and the price looks right.