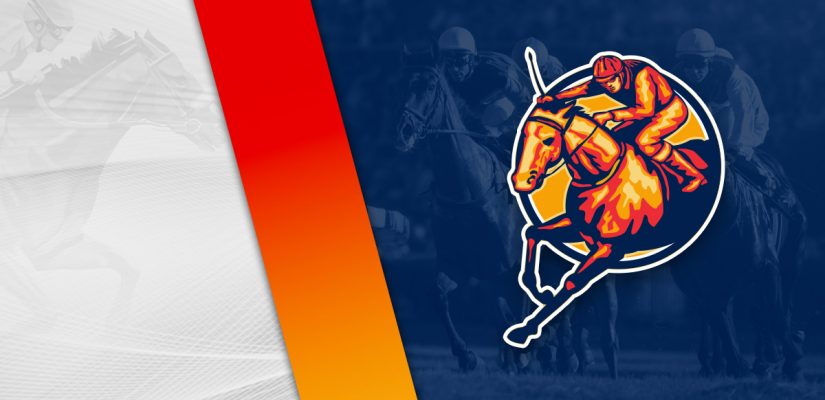 We're off and running on a stakes day Saturday afternoon and evening. There are ten racecourses in North America with at least one stakes race. Gulfstream Park has the most with nine stakes events, with the $125,000 Claiming Crown Iron Horse in Florida. The Pegasus is coming up in late January at Gulfstream, so that should be fun to have million dollar racing back.
It isn't a million, but the $750,000 Cigar Mile Handicap (Gr. 1) is scheduled at Aqueduct Racetrack this afternoon. Aqueduct also has three other stakes races at $250,000 each. BetOnline has a total of 14 tracks available for wagering on Saturday.
We'll open the day in New York at Aqueduct for the Cigar Mile. There is a total of $1,933,000 in prize money at Aqueduct on this card. Head below for free Aqueduct Racetrack selections and Cigar Mile Handicap pick for December 4, 2021.
Race 7 – Go for Wand Handicap
(1) Miss Marissa
+400 (4/1)
(2) Lady Rocket
+160 (8/5)
(3) Bella Vita
+500 (5/1)
(4) So Darn Hot
+1000 (10/1)
(5) Honor Way
+2000 (20/1)
(6) Truth Hurts
+500 (5/1)
(7) Sharp Starr
+350 (7/2)
Post Time: 2:43 p.m. EST
Distance:1 Mile
Purse:$250,000
The Go for Wand Handicap (Gr. 3) is a $250,000 stakes race on the dirt covering a mile. Bella Vita and Lady Rocket should be tough customers in this one.
Bella Vita is 4 for 13 and coming off a sharp performance in the $100,000 Betty Grable Stakes on November 7 at Del Mar.
She didn't do as well prior to that attempt, going 4th in the $100,000 California Distaff Handicap on October 16 at Santa Anita Park.
Bella Vita has been hot and cold in her career lately. She's gone 4th, 1st, 4th, 1st in her previous four attempts. Which Bella Vita shows up today?
Lady Rocket is 5 for 10 in her career, and the filly is looking good on Saturday. She has finished 1st, 1st, 2nd, 1st in her last four attempts.
Lady Rocket is coming off a win by a head over Glass Ceiling in the $100,000 Pumpkin Pie Stakes on October 31. This was after placing 2nd behind Bella Sofia by 3 ½ lengths in the $250,000 Gallant Bloom Handicap (Gr. 2) on September 26.
She should have this if she's interested in running against this field on Saturday.
Race 8 – Remsen Stakes
(1) Mo Donegal
+160 (8/5)
(2) Who Hoo Thats Me
+600 (6/1)
(3) Judge Davis
+500 (5/1)
(4) Fromanothamutha
+600 (6/1)
(5) Midnight Chrome
+3000 (30/1)
(6) Eloquist
+1200 (12/1)
(8) Mr Jefferson
+2000 (20/1)
Post Time: 3:14 p.m. EST
Distance:1 ⅛ Miles
Purse:$250,000
Race 8 is the $250,000 Remsen Stakes (Gr. 2) on Saturday afternoon. Zandon and Mo Donegal should have a strong look at the top prize in this one.
Zandon is a one-time winner in one attempt. He defeated Matt Doyle by 1 ½ lengths for a $90,000 purse on October 9 at Belmont Park.
That was encouraging and there should be more to come in his career. Chad Brown feels confident about this $250,000 event with Zandon.
Mo Donegal has finished 3rd, 1st in his career. He showed 3rd on September 30 at Belmont for a $90,000 purse.
In his next attempt, Mo Donegal showed improvement to beat Fromanothamutha by 1 ½ lengths for a $90,000 prize on October 21.
That form suggests Mo Donegal is likely ready to go on Saturday against these foes. The $250,000 Mo Donegal has a big chance for a win.
Race 10 – Cigar Mile Handicap
(1) Following Sea
+500 (5/1)
(2) Plainsman
+1200 (12/1)
(3) Americanrevolution
+250 (5/2)
(4) Code of Honor
+600 (6/1)
(5) Independence Hall
+350 (7/2)
(7) Olympiad
+1000 (10/1)
(8) Olympiad
+1000 (10/1)
Post Time: 4:13 p.m. EST
Distance:4 ½ Furlongs
Purse:$750,000
The $750,000 Cigar Mile Handicap (Gr. 1) is the feature of the weekend in the US. Look at Following Sea and Independence Hall for the best value.
Independence Hall is 5 for 13 and has a big chance considering his history and current form. He's raced in seven straight graded events, including most recently in the $200,000 Haygard Fayette Stakes (Gr. 2).
He was flying in that one for a 7 ¼ length blowout over Code of Honor. Can he keep that form, though? Independence Hall was winless in six straight events before breaking through.
Prior to that win, Independence Hall placed 2nd behind Knicks Go by 4 lengths in the $100,000 Lukas Classic Stakes (Gr. 3). The only horse he lost to in that one was against the Breeders' Cup champion. Not bad.
Following Sea has some value to consider in the Cigar Mile. He's gone 2nd, 3rd, 1st, 3rd in his previous four attempts.
He beat Firenze Fire by 4 ¾ lengths on October 9 in the $250,000 Vosburgh Stakes (Gr. 2) for his lone stakes win. Following that attempt, Following Sea showed 3rd in the $2,000,000 Qatar Racing Breeders' Cup Sprint (Gr. 1).
Independence Hall looked so good in his last race, and before that one, only lost to Go Knicks, a horse that nobody beat in the Breeders' Cup Classic either. There's value to be had with the No. 5.