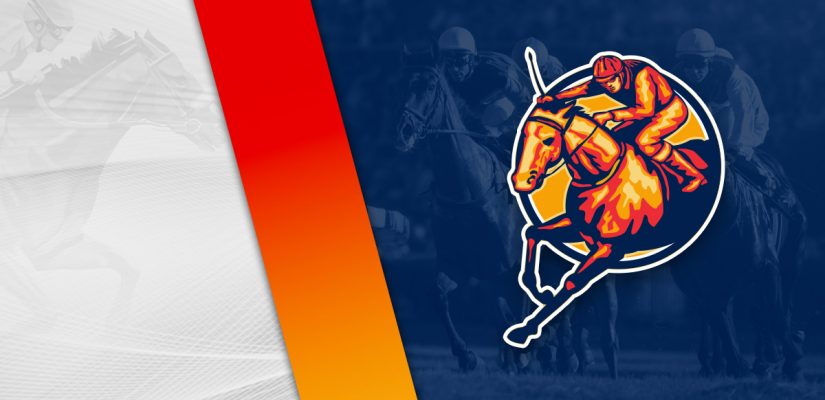 There is plenty of racing on Saturday afternoon and evening in the US. BetOnline has 11 race tracks in the US for wagering. You can also play Ascot Racecourse in the UK early this morning if you're interested.
The biggest racing on home soil can be found at Aqueduct Racetrack in New York. The Queens based racetrack has two New York Stallion Series races with the $500,000 Great White Way Division and Fifth Avenue Division.
Those are the only stakes races at Aqueduct on Saturday. We had a big stakes win in the $400,000 Remington Springboard Mile at Remington Park in Oklahoma. It was a sweep with two more wins as well.
We're pointing to Gulfstream Park and Aqueduct Racetrack on Saturday. Aqueduct has a total of nine races worth $1,444,000. Head below for our free Aqueduct Racetrack picks for December 18, 2021.
Race 2
(1) Full Moon Fever
+1000 (10/1)
(2) Make It In Ny
+800 (8/1)
(3) Bar Fourteen
+1000 (10/1)
(4) Mister Winston
+1500 (15/1)
(5) Good Culture
+600 (6/1)
(6) Sound Money
+120 (6/5)
(7) Great Workout
+450 (9/2)
(8) Magnificent Chrome
+2000 (20/1)
(9) Forest Spirit
+1000 (10/1)
Post Time: 12:50 p.m. EST
Distance:7 Furlongs
Purse:$45,000
Race 2 is a $45,000 assignment covering 7 furlongs at Aqueduct. Look at Great Workout and Sound Money to put their best step forward in this one.
Great Workout is 1 for 6 and he has the talent to go the distance this afternoon. The colt has finished 1st, 4th, 9th, 4th, 10th, 4th in his career.
In his last attempt, Great Workout finished 4th for a $36,000 assignment on November 11. This was after going 10th on October 8 in a $80,000 assignment.
Sound Money is 1 for 6 with a winning run two races back on September 19. He has finished in the top-3 in three straight going 3rd, 1st, 3rd.
Sound Money beat Fan Club by 1 ¼ lengths for a $57,500 purse on September 19 at Monmouth Park, and then came back on November 9 to show 3rd at Parx in a $45,000 assignment.
This should be the winner if he's interested in running on Saturday.
Race 4
(1) Happy Medium
+100 (1/1)
(2) T Loves a Fight
+1000 (10/1)
(3) Troubling Moon
+3000 (30/1)
(4) Foolish Ghost
+1200 (12/1)
(5) Arthur's Hope
+1200 (12/1)
(6) Wudda U Think Now
+300 (3/1)
(7) Arch Cat
+1500 (15/1)
(8) Chestertown
+1000 (10/1)
Post Time: 1:43 p.m. EST
Distance: 6 ½ Furlongs
Purse:$84,000
Race 4 is a $84,000 event covering 6 ½ furlongs. I'd look in the direction of Wudda U Think Now and Happy Medium to go in this afternoon.
Wudda U Think Now is 4 for 11 and has finished 4th, 8th, 1st in the last three attempts. The gelding most recently beat Mahaamel by a neck for a $92,000 prize on October 21.
This was after faltering in the $100,000 John Morrissey Handicap on July 29. Backing down to $92,000 and now $84,000, Wudda u Think Now must demand respect.
Happy Medium has finished 3rd, 1st, 1st in three attempts. He is coming off back-to-back wins on September 30 and November 13 in a $90,000 event and $82,000.
In his latest attempt, Happy Medium defeated Risk Profile by 5 lengths for a $82,000 assignment on November 13. That form was terrific and should be good for a win if he wants to run like that again.
Race 8 – New York Stallion Series (Fifth Avenue Division)
(1) She's a Big Deal
+3000 (30/1)
(2) Alicia's Way
+5000 (50/1)
(3) Laoban's Legacy
+800 (8/1)
(6) Morning Matcha
+160 (8/5)
(7) Howdyoumakeurmoney
+300 (3/1)
(8) Half Birthday
+5000 (50/1)
(9) Bank On Anna
+800 (8/1)
(10) Mrs. Banks
+5000 (50/1)
(11) Shigeko
+1200 (12/1)
Post Time: 3:37 p.m. EST
Distance:7 Furlongs
Purse:$500,000
Race 8 is the New York Stallion Series Fifth Avenue Division, in other words for the girls. This 7-furlong event on the dirt is worth a tidy purse of $500,000.
Morning Matcha and Howdyoumakeurmoney are likely to engage in this assignment. Morning Matcha has finished 3rd, 3rd, 2nd, 2nd, 1st, 1st and is a consistent performer.
The filly is a back-to-back winner on September 25 and November 16. Morning Matcha beat Darling Donna by 3 ½ lengths for a $80,000 prize.
She came back to beat Landslid by 6 ¼ lengths for a $42,000 prize on November 16, both outings at Parx. Howdyoumakeurmoney has to factor into this one against Morning Matcha.
Howdyoumakeurmoney has finished 4th, 1st, 1st, 2nd in her brief career. The $105,000 filly keeps coming on and just missed out on a hat-trick in the $120,000 Glorious Song Stakes on October 30 at Woodbine.
This was after a strong performance in the $75,000 Presque Isle Debutante Stakes on October 4. She beat Battle Charge by a head after strong kick in the final furlong.
The value has to be with the No. 7 in this one in the battle of the fillies in the New York Stallion Series.