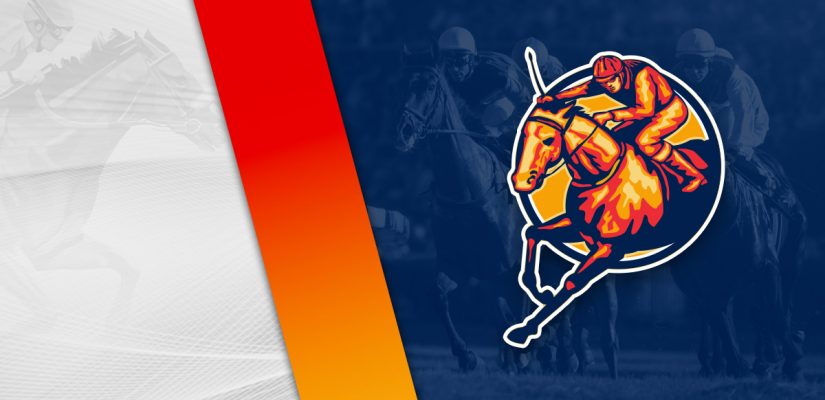 BetOnline has racing on Friday with a big card on the docket. There are 16 racecourses alone to bet in the US. Then near Toronto, Woodbine has a card for a total of 17 at BetOnline on Friday. That's well above the average. Despite it being a December and not any big stakes racing, there is no shortage of options on Friday.
The feature stakes race is the $150,000 Advent Stakes at Oaklawn Park. Oaklawn returns for their winter meet in Hot Springs. The big event scheduled for the weekend is the $750,000 Cigar Mile Handicap (Gr. 1) at Aqueduct Racetrack in New York.
For our first look on Friday, we're going to Aqueduct. They have ten races worth $675,000 in prize money. Head below for our free Aqueduct Racetrack picks on December 3, 2021.
Race 3
(1) Hagler (1A) Not Yet Charlie
+2000 (20/1)
(2) Pure Panic
+350 (7/2)
(3) Cool Laoban
+400 (4/1)
(4) Open Til Midnight
+1500 (15/1)
(5) Hezastonecoldfox
+500 (5/1)
(6) Midnight Worker
+180 (9/5)
(8) Our Tiny Dancer
+5000 (50/1)
Post Time: 12:48 p.m. EST
Distance:6 Furlongs
Purse:$82,000
Race 3 is a 6-furlong event covering for a $82,000 purse on Friday afternoon. Look for Hezastonecoldfox and Midnight Worker to have a good chance at a winning run.
Hezastonecoldfox is a one-time winner through three attempts, finishing 2nd, 9th, 1st in her career. He is coming off a 1 ¾ length win over Buckortwo for a $70,000 purse.
This was after struggling in a $75,00 assignment on October 17. Hezastonecoldfox might need to catch a big of a break to get the win, but is certainly going to be close.
Midnight Worker has finished 1st, 3rd, 4th, 4th in four attempts. He opened his career with a win by a head for a $100,000 purse, and then might have gotten overly confident.
In his last outing, Midnight Worker finished 4th in the $150,000 Nashua Stakes (Gr. 3) on November 7. Down in class down to $82,000, Midnight Worker has to have top credentials in Race 3.
Race 6
(1) Lost My Sock
+1500 (15/1)
(2) Glitter Up
+600 (6/1)
(3) Holy Berries
+800 (8/1)
(4) Candy Light
+200 (2/1)
(5) Martini's Amica
+400 (4/1)
(6) Big Bean Christine
+1500 (15/1)
(7) Champagne Poetry
+500 (5/1)
(8) Sweet Surprise
+800 (8/1)
(9) Reina De La Rose
+1200 (12/1)
(10) Racing Queen
+800 (8/1)
(11) Dream North
+600 (6/1)
(13) Toosweettobesour
+1000 (10/1)
Post Time: 2:14 p.m. EST
Distance:6 Furlongs
Purse:$80,000
Race 6 goes for 6 furlongs on the dirt. Puglia and Candy Light should be the horses to watch for a win in this spot.
Puglia will have to fight from the outside, and maybe traffic, to get a win on Friday afternoon. She has finished 5th, 4th in two career attempts.
Puglia finished 5th on October 2 at Belmont Park for a $90,000 assignment, and then did a place better to go 4th on November 12 at Aqueduct Racetrack for a $80,000 purse.
Candy Light made her debut on October 21 in a $58,880, and handled it well to place 2nd behind Whiteknuckleflyer by a head. That was an encouraging debut for the $200,000 filly.
She is open to improvement and should put together another bold bid on Friday afternoon. Candy Light should be worth considering over Puglia.
Race 7
(1) Steam Engine
+800 (8/1)
(2) Bronx Bomber
+1200 (12/1)
(3) Money in the Bank
+600 (6/1)
(4) Saratoga Pal
+1000 (10/1)
(5) Winners Laugh
+350 (7/2)
(7) Gold Panda
+160 (8/5)
Post Time: 2:43 p.m. EST
Distance:6 Furlongs
Purse:$74,000
Race 7 covers 6 furlongs for a $74,000 purse on the dirt. Big Bobby and Gold Panda should be ones to pay attention to on these terms. Gold Panda has finished 3rd, 1st, 1st, 2nd in four career races with Manny Franco aboard.
He was a back-to-back winner in a $85,000 event by 5 ½ lengths on August 19, and then a 2 ¼ length win over Big Bobby for a $90,000 prize on September 3. In his latest attempt, Gold Panda placed 2nd behind Market Alert by a half length in a $85,000 race.
Gold Panda and Big Bobby meet in a rematch on Friday afternoon, this time at Aqueduct after dueling at Saratoga.
Big Bobby is 2 for 5, finishing 2nd, 1st, 2nd, 2nd, 1st in five attempts. In his most recent attempt, Big Bobby was sharp with a 2 ½ length win for a $80,000 purse.
This was after placing behind Gold Panda at Saratoga. There appeared to be some improvement in form. I'm not sure I'd price Big Bobby at 3/1. That's good value to beat Gold Panda in a revenge race.