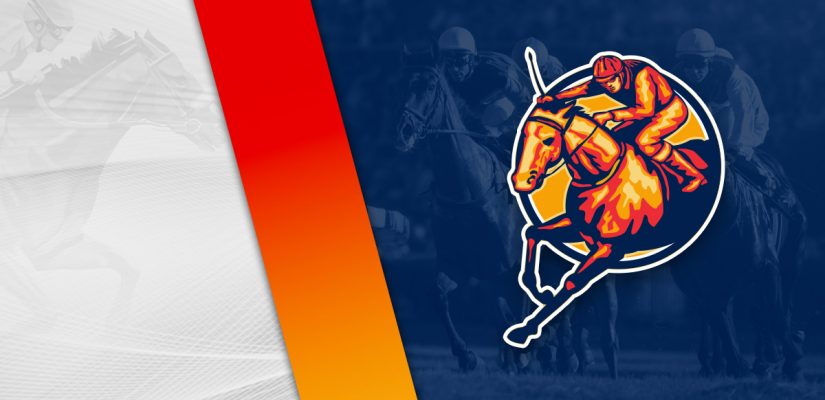 The BetOnline racebook is filled with decent action on the board Friday afternoon and into the evening. BetOnline has 15 racecourses are on the card Friday.
The main event of the weekend is at Oaklawn Park with the running of the $500,000 Essex Handicap (Gr. 3). That should be a good one.
We're all looking forward to the biggest race of the month at Fair Grounds on March 26. The $1,000,000 Louisiana Derby (Gr. 1) is one of the biggest on the Road to the Kentucky Derby.
Aqueduct Racetrack has ten races worth $551,000 in prize money Friday afternoon in Queens. Head below for our best Aqueduct Racetrack picks on March 18, 2022.
Race 2
(1) P J Advantage
+1500 (15/1)
(2) Tale of Mist
+800 (8/1)
(3) Ragtime Blues
+400 (4/1)
(5) Steam Engine
-125 (4/5)
(6) Montauk Daddy
+800 (8/1)
Post Time: 1:52 p.m. EST
Distance: 6 Furlongs
Purse:$39,000
Race 2 is a $39,000 assignment covering 6 furlongs on the dirt. Little Miss Minion and Steam Engine should be tough to get over in this race.
Little Miss Minion made her debut on February 19 and had an acceptable performance. It could have been better, but 6th versus that competition was an alright beginning to her career.
She continues to improve in workouts and has to be watched as an underdog. Steam Engine is 5 for 24 and 1st, 5th, 7th, 2nd in his previous four assignments.
As a winner on August 7 at Monmouth Park, Steam Engine cleared by 4 lengths in a $60,000 event. He came back to place 2nd behind Dark Money by 3 ½ lengths for $50,000 three races later on January 27.
Down to a $39,000 race, Steam Engine has to be a top contender for a winning performance.
Race 8
(2) One Whirlwind Ride
+3000 (30/1)
(3) Cajun Commander
+1000 (10/1)
(4) Wicked Mad
+400 (4/1)
(6) Colormepazzi
+800 (8/1)
(7) Jake Rocks
+500 (5/1)
Post Time: 5:01 p.m. EST
Distance: 6 Furlongs
Purse:$55,000
Race 8 is a 6-furlong event for a $55,000 purse on the dirt. Look at Wicked Mad and Prisoner for successful trips on Friday.
Wicked Mad has finished 4th, 6th, 5th, 1st in four races. In his most recent attempt, Wicked Mad defeated was a 5 length winner for a $55,000 purse.
That was impressive form after struggling. He finished 5th on June 25 for a $41,800 prize and improvement was needed and that's what was delivered.
Prisoner is a back-to-back winner to open his career on June 3 and February 5. He had a 4 ¾ length at $60,000 in June of 2020 then went on a layoff.
After his return, he won again, this time an 8 length blowout for a $36,000 prize. That was too easy on his reappearance.
This should be tougher, but still within his range. Prisoner has to be at the top of the shortlist to win.
Race 9
(1) Mazal Eighteen
+1000 (10/1)
(2) Pretty Clever
+450 (9/2)
(3) Cinderella's Cause
+600 (6/1)
(5) Big Al's Gal
+1000 (10/1)
(6) Violentiam
+2000 (20/1)
(7) Bankers Daughter
+300 (3/1)
(8) Frosted Bourbon
+3000 (30/1)
(9) Captivating Cara
+1000 (8/1)
Post Time: 5:32 p.m. EST
Distance:6 Furlongs
Purse:$72,000
Race 9 covers 6 furlongs for a $72,000 purse on the dirt. Snicket and Bankers Daughter should be in the fold in this one.
Bankers Daughter is 1 for 15 and is looking for a big run after finishing 2nd, DNF, 2nd, 9th in her previous four entries. She is coming off a disappointing 9th on May 22 in an $80,000 assignment.
That didn't go well after Bankers Daughter placed 2nd behind Summer Brew by 1 ¼ lengths for $80,000. If Bankers Daughter can rediscover that form, this should be within her sights.
Snicket has a good chance of repelling her attack, though. The No. 4 has a win in 19 attempts, finishing 2nd, 2nd, DNF in her previous three attempts.
After placing 2nd on New Year's Day in a $72,000 race, Snicket did the same a few weeks later. Her solid run came to an end when she was disqualified on February 11.
She stumbled, threw her jockey off, and then was walked off the course at the start. It couldn't have gone any worse.
However, if Snicket is interested in running today, it should be a good day for her connections. I will give her the benefit of the doubt on this bounce-back day at Aqueduct.