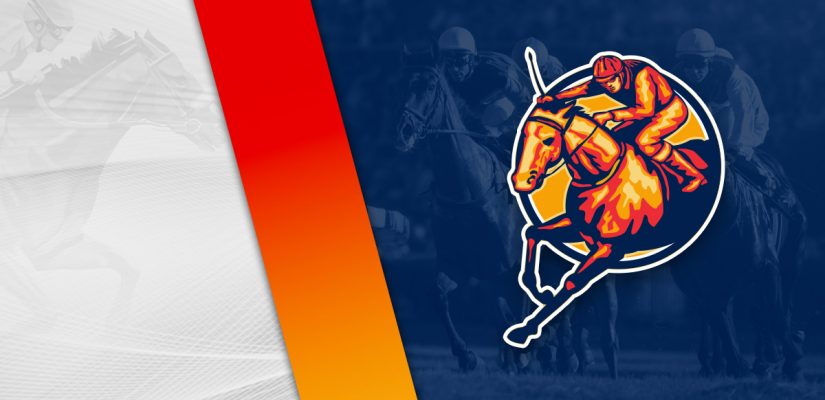 It should be a good card on Friday, as we approach a big day on Saturday at Santa Anita Park. The BetOnline racebook 15 racecourses are available for wagering on Friday.
Santa Anita is taking a break before opening up a big card tomorrow. There are several big races on the schedule, with the $650,000 Santa Anita Handicap (Gr. 1) the feature race.
Also running at Santa Park tomorrow is the $500,000 Frank E. Kilroe Mile (Gr. 1) and $500,000 Beholder Mile (Gr. 1). The card also includes the $400,000 San Felipe Stakes (Gr. 2).
The San Felipe is a Road to the Kentucky Derby prep race with 50-20-10-5 in points available to be won. Our first look Friday afternoon is at Aqueduct Racetrack. Aqueduct has eight races with $394,000 in prize money available.
Head below for our best Aqueduct Racetrack picks on March 4, 2022.
Race 3
(1) Calibogue Sound
+400 (4/1)
(3) Investment Grade
+1200 (12/1)
(4) Charlotte Webley
+800 (8/1)
(5) Awesomenewyear
+2000 (20/1)
(6) Polishedgem
+250 (5/2)
Post Time: 2:22 p.m. EST
Distance: 6 ½ Furlongs
Purse:$28,000
Race 3 covers 6 ½ furlongs on the dirt for a $28,000 purse. Look at Polished Gem and Stencil for serious contenders.
Polished Gem is 2 for 12 and has to be considered in this spot. She is 6th, 4th, 5th in her previous three races, going 5th on February 10 for a $28,000 prize.
That was disappointing after she finished 4th on December 10 for $37,000. She can do better than what we've seen recently, so still one to consider.
Stencil is 2 for 7 in her career, with finishes of 7th, 1st, 5th in three races. The filly had a win on January 16, with a 5 ¼ length $45,000 win. Impressive.
She couldn't play the same role on February 4, though. Stencil finished 5th for a $55,000 purse, so a big class drop is in order. This might be too far down to $28,000.
Stencil should be tough to overcome in this assignment.
Race 4
(1) Early Edition
+600 (6/1)
(2) Thegoddessofsnakes
+1200 (12/1)
(3) Chloe Rose
+500 (5/1)
(4) Tellaperfecttale
+250 (5/2)
(5) Norman Queen
+180 (9/5)
(6) Cadeau de Paix
+300 (3/1)
Post Time: 2:54 p.m. EST
Distance: 6 Furlongs
Purse:$55,000
Race 4 at Aqueduct Racetrack covers 6 furlongs on the dirt for a $55,000 prize. Good work from Chloe Rose and Norman Queen is expected in this one.
Chloe Rose looks like a contender as one of the longshots to win. She is 3 for 15 in her career, finishing 1st, 2nd, 5th, 3rd in her previous four attempts.
The filly was a 2 length winner on October 29 in a $45,000 assignment. This was impressive from Chloe Rose, though still looking to go back to the winner's circle.
Norman Queen is 4th, 1st, 2nd in three races. She had an 11 ½ length win for a $70,000 purse two races back and then came back to place 2nd behind Gallina by ¾ lengths in a $55,000 event.
She has to be close to the front for a win in Race 4.
Race 7
(1) Eloquent Speaker
+100 (1/1)
(2) Royal Meghan
+500 (5/1)
(3) Dealing Justice
+400 (4/1)
(4) Tara's Talent
+800 (8/1)
(5) Rossa Veloce
+450 (9/2)
(6) Shesalittle Edgy
+800 (8/1)
Post Time: 4:32 p.m. EST
Distance:6 ½ Furlongs
Purse:$84,000
Race 7 is an $84,000 event covering 6 ½ furlongs on the dirt. Look for Dealing Justice and Eloquent Speaker to do well on these terms.
Dealing Justice is 2 for 8 and could improve on Friday. She is 1st, 4th, 4th, 3rd in her four attempts. Dealing Justice recorded a $102,000 win in impressive form on May 20 at Churchill Downs.
In her latest showing, Dealing Justice showed 3rd on February 4 for $84,000. That was a good attempt. She will likely be hanging around the front with a chance to win.
Eloquent Speaker should put a bold effort together for another win. The mare is 4 for 14 in her career and is 2nd, 1st, 2nd in the previous three races.
She was an $82,000 winner by 1 ¼ lengths, and then competed well in the $100,000 La Verdad Stakes on January 2. Eloquent Speaker placed 2nd behind Bank Sting by a neck.
Back down to the $84,000 level, this should be a beatable assignment for Eloquent Speaker. Look for this one to go well for the No. 1.