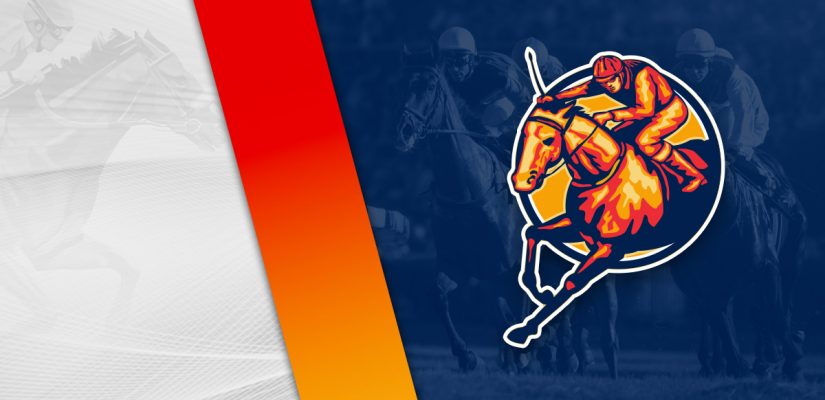 After a sweep on Sunday, we're back on the racecourse looking for winners on Sunday. That was a standout day, with three selections at Oaklawn Park and three winners. Then the big stakes day at Santa Anita Park resulted in a sweep as well.
The big feature at Santa Anita Park in the $650,000 Santa Anita Handicap (Gr. 1) was a thriller, with our horse, Express Train, getting there at the wire to edge out Warrant for an impressive win. What a day at Santa Anita Park, with several entertaining races in Arcadia.
Our first stop on Sunday is at Aqueduct Racetrack in Queens. Aqueduct has two stakes races with the running of the $100,000 Biogio's Rose Stakes and $125,000 Heavenly Prize Invitational. There is a total of nine races with $468,000 in prize money.
Head below for our best Santa Anita Park picks on March 6, 2022.
Race 3
(1) Ava K's Boy
+400 (4/1)
(2) Daufuskie Island
+600 (6/1)
(3) Impressionist
+100 (1/1)
(4) Bourbon's Hope
+500 (5/1)
(6) My Last Mission
+2000 (20/1)
Post Time: 2:22 p.m. EST
Distance: 6 Furlongs
Purse:$72,000
Race 3 is a $72,000 event covering 6 furlongs on the dirt. Dafuskie Island and Impressionist look like top contenders in this one.
Dafuskie Island is 1 for 7 and he looks good going into Sunday. The colt is 2nd, 3rd, 3rd, 3rd, 4th in his previous five attempts.
He won as a rookie on August 12, but hasn't been back to the winner's circle. He's dropping in class, though, and should find this one better out of stakes territory.
Impressionist is 3rd, 1st in two races, and looking for more on Sunday. The gelding showed 3rd on December 5 in a $70,000 event.
After that one, Impressionist beat Relate by 8 ½ lengths in a $70,000 assignment. The improvement was there and he's open to even more. Look for Impressionist to have a big chance in Race 3.
Race 6
(2) Price of Pharoahs
+1000 (10/1)
(3) Yankee Division
+250 (5/2)
(4) Just Right
+1000 (10/1)
(5) Anything Pazible
+5000 (50/1)
(6) Daddy Knows
+300 (3/1)
(7) Vintage Hollywood
+2000 (20/1)
(8) Hush of a Storm
+600 (6/1)
Post Time: 4:00 p.m. EST
Distance: 1 Mile
Purse:$74,000
Race 6 is a $74,000 event covering a mile on the dirt. Daddy Knows and Yankee Division are worth looking at in the sixth race.
Daddy Knows is 5 for 23 in his career and finished 7th, 2nd, 1st in his last three attempts. In his most recent outing, Daddy Knows defeated Writer's Regret by 2 ¾ lengths for $74,000.
That was a good look from Daddy Knows after placing 2nd behind Regal Quality by ¾ lengths for $50,000 on February 11. Daddy Knows has to be a contender to score in this one.
Yankee Division is searching for a hat-trick after a win on December 17 and January 14. In his latest showing, Yankee Division beat Water's Edge by a half-length for $74,000.
This followed a head win over Seven Lillies in the same class. He remains at a mile, while Daddy Knows has another furlong to deal with on Sunday. Look at Yankee Division.
Race 7 – Heavenly Prize Invitational
(1) Sharp Starr
+300 (3/1)
(2) Bank Sting
+200 (2/1)
(3) Battle Bling
+300 (3/1)
(4) Maiden Beauty
+180 (9/5)
(5) Truth Hurts
+1000 (10/1)
Post Time: 4:32 p.m. EST
Distance:1 Mile
Purse:$125,000
The $125,000 Heavenly Prize Invitational is the feature stakes race on Sunday in the US. Bank Sting and Maiden Beauty should be in form with this assignment.
Bank Sting is 6 for 8 in her career and running well since debuting in 2019. She is a winner in seven of seven races, with back-to-back going into this one.
The mare won the $150,000 New York Stallion Series Stakes on December 5. It was a big performance, with Bank Sting clearing for an 8 ¼ length win.
Maiden Beauty is 9 for 35 in her career and 1st, 5th, 1st, 1st in the last four races. She is a back-to-back winner, with an $84,000 win by a neck and 3 ¾ lengths in the $100,000 Bay Ridge Stakes.
Down in distance, Maiden Beauty should like this race as well. This should be close on Sunday, with Maiden Beauty appreciating a mile down from 1 ⅛.