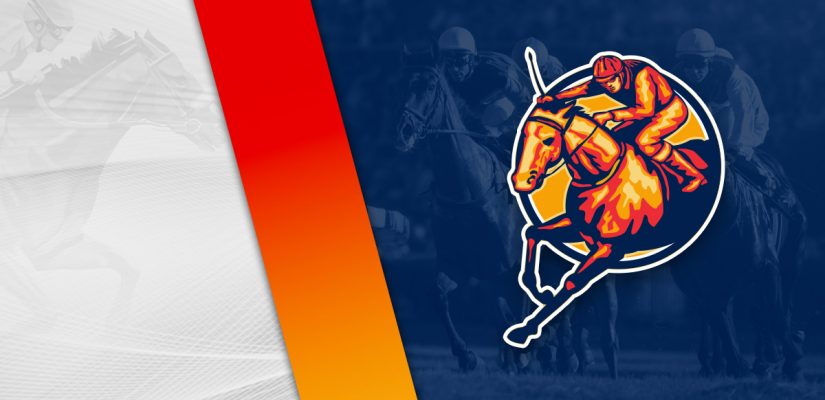 The Road to the Kentucky Derby is in full swing on Saturday from three different states. We're at Gulfstream Park for the $1,000,000 Florida Derby (Gr. 1) and Oaklawn Park for the feature on Saturday with the running of the $1,250,000 Arkansas Derby (Gr. 1).
The Florida Derby and Arkansas Derby both come with plenty of points. There are 100-40-20-10 points available in both, with the winner awarded 100 points towards the Kentucky Derby. The Jeff Ruby Steaks at Turfway Park is also a 100-40-20-10 prep race Saturday afternoon.
Oaklawn Park has a total of $3,375,000 in prize money to be won this afternoon. For the Florida Derby, head to our Gulfstream Park page for more horse racing picks. Head below for our Arkansas Derby pick and best bets at Oaklawn Park.
Race 7
(1) Pharoah's Heart
+250 (5/2)
(2) Lady Astrid
+2000 (20/1)
(3) Izzybella
+1000 (10/1)
(7) Liberated Lady
+1000 (10/1)
(8) Well Spent
+350 (7/2)
(9) I'm the Boss of Me
+800 (8/1)
Post Time: 3:25 p.m. CST
Distance: 6 Furlongs
Purse:$106,000
Race 7 is a $106,000 event covering 6 furlongs on the dirt. Well Spent and Pharoah's Heart should have a strong showing in this event.
Well Spent is 5 for 23 and she is looking for more after winning on March 6. She is 1st, 1st, 4th, 1st in her previous four races.
In her most recent attempt, Well Spent beat Ursulina by 3 lengths in a $100,000 event on March 6. This was a nice go for Well Spent after finishing 4th on December 31 for $100,000.
Pharoah's Heart might just be too tough to beat in this one. The daughter of legend Triple Crown winner, American Pharoah, Pharoah's Heart has been solid, finishing 1st, 2nd, 2nd, 4th, 2nd in five races, including a graded run.
In her latest attempt, she placed 2nd behind Joyful Cadence by a head for $100,000. The $135,000 mare likely has more to offer today.
I like Pharoah's Heart from the inside rail to the winner's circle.
Race 9 – Oaklawn Mile Stakes
(1) Runnin' Ray
+800 (8/1)
(3) Market Analysis
+1200 (12/1)
(6) Silver Prospector
+800 (8/1)
(7) Dark Vader
+1200 (12/1)
(9) Necker Island
+600 (6/1)
(10) Law Professor
+800 (8/1)
Post Time: 4:40 p.m. CST
Distance:1 Mile
Purse:$400,000
The $400,000 Oaklawn Mile Stakes (Gr. 3) is one of the bigger races at Oaklawn Park on Saturday. Fulsome and Cezanne are expected to go through to the wire in this race.
It's looking like a duel between Brad Cox and Bob Baffert. Cox can go to the Kentucky Derby, though, while Baffert is banned. However, Baffert can still run in Arkansas, where he brings a good one in Cezanne to Oaklawn Park.
Fulsome should offer solid resistance, though. Cox's Fulsome brings good form to the track on Saturday. He is 5 for 10 and 1st, 1st, 1st, 3rd, 1st, 4th in his previous six attempts.
Fulsome struck in the $300,000 Smarty Jones Stakes (Gr. 3) on August 24 with a 2 length win. However, he was unable to follow up and settled for 4th in the $1,000,000 Pennsylvania Derby (Gr. 1).
Cezanne is 4 for 6 in his career and 1st, 1st, 4th, 1st, 3rd, 1st in six attempts. In his most recent race, Cezanne beat Principe Carlo by 2 ½ lengths in the $200,000 San Carlos Stakes (Gr. 2) on March 5.
He also has a graded win in the $100,000 Kona Gold Stakes (Gr. 3) in a blowout by 9 ¾ lengths last spring. Baffert probably has a winner this afternoon.
Race 12 – Arkansas Derby
(2) Chasing Time
+1200 (12/1)
(3) Barber Road
+800 (8/1)
(4) Doppelganger
+300 (3/1)
(6) Secret Oath
+250 (5/2)
(7) Ben Diesel
+1500 (15/1)
(8) Cyberknife
+800 (8/1)
(9) We the People
+350 (7/2)
Post Time: 6:35 p.m. CST
Distance: 1 ⅛ Miles
Purse:$1,250,000
The $1,250,000 Arkansas Derby (Gr. 1) is the feature at Oaklawn Park and in the US on Saturday. Doppelganger and Secret Oath are ones for the watchlist in the Arkansas Derby.
Doppelganger is 1st, 4th, 2nd in three races, with a win as a rookie on December 11 for a $52,000 purse. That was an impressive 3 ½ length win, though much easier than he was about to experience.
Doppelganger followed up in 4th in the $200,000 San Vicente Stakes (Gr. 2) on January 29. He came back to place 2nd behind Forbidden Kingdom by 5 ¾ lengths in the $400,000 San Felipe Stakes (Gr. 2) on March 5.
"Class… that's the thing that separates 'em all." Hall of Fame Trainer D. Wayne Lukas is back on the Derby trail with a promising superstar filly in Secret Oath!

Watch Saturday on @TVG headline the field for the $1.25M G1 Arkansas Derby @OaklawnRacing! Race 12, 7:35PM ET pic.twitter.com/rqRLNvKloS

— TVG (@TVG) April 1, 2022
Secret Oath is 4 for 6 and is coming off a hat-trick on February 26. The No. 6 is in top form going into Saturday.
She most recently beat Ice Orchid by 7 ½ lengths in the $300,000 Honeybee Stakes (Gr. 3). That was much too easy.
This will finally be a test for Secret Oath, but she should win and be in great standing for the Kentucky Derby. Look for the girl to prove that she can run with the boys in Arkansas.