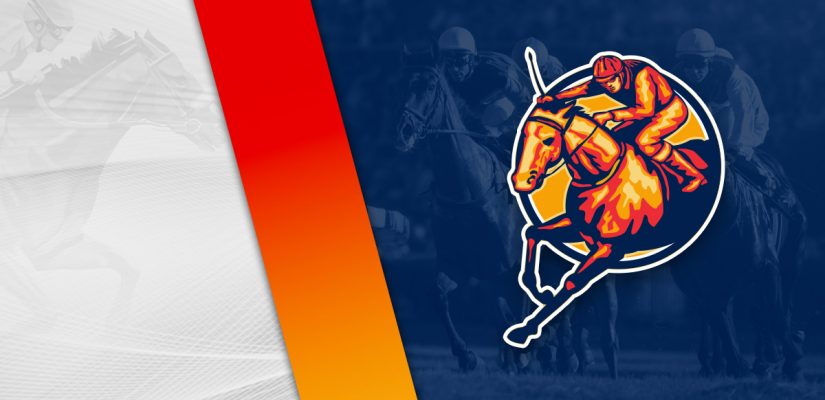 For the first time this year we'll be at Arlington Park in Illinois to handicap an eight-race card in Arlington. No, Arlington Park is not in Arlington, Texas for those that aren't familiar with the course. Arlington Park has been racing without fans, but recently submitted a plan to the government to allow 800 spectators on an everyday basis and 2,000 for Kentucky Derby wagering. Arlington Park is a fairly nice facility.
There is a lot of outdoor seating available for spectators in the grandstands. That said, the future of the track is in doubt. The owner has hinted at selling the racecourse in the near future. That could possibly mean that racing would be done in Arlington Heights if a buyer wants to use the land for another use. Maybe somebody will buy it and want to keep racing, but we'll see what happens.
Tracks typically have a lot of acres that would be attractive to a real estate developer, though. The main problem for Arlington Park is that they don't have a casino license. Several of the smaller tracks depend on slot revenue for purses, but Arlington Park doesn't have that luxury. A decently sized card of $184,200 is on offer at Arlington today. That's not bad for only eight races. Head below for our free Arlington Park picks for August 20, 2020.
Race 4
(1) Cadet Captain
+400 (4/1)
(2) Gliding Alone
+1000 (10/1)
(3) Allegiance
+1500 (15/1)
(4) Moonlight Mischief
+1500 (15/1)
(5) Half of Manhattan
+500 (5/1)
(6) Dragunov
+1000 (10/1)
(7) True Loyal
+600 (6/1)
(8) River Evangelist
+120 (6/5)
Post Time: 3:39 p.m. CST
Distance: 1 Mile
Purse: $13,200
We'll get started at Arlington Park with Race 4 in the afternoon. Success in this mile long race on the turf is likely going to be from the outside of the gate. True Loyal and River Evangelist from the No. 7 and No. 8 post positions, should run well. True Loyal is 3 for 20 and has been inconsistent throughout his career. Inconsistent in the sense that he's capable of running really well some days and other days he doesn't want to run.
True Loyal finished 6th in his most recent run for a $11,500 purse on July 30. Prior to that, True Loyal was a ¾ length win for a $12,500 purse. In his previous seven races, True Loyal has finished 5th, 2nd, 1st, 3rd, 4th, 1st, 6th. There hasn't been any consistency to his game. If True Loyal wakes up to today and wants to race, then the rest of the field has to be concerned. River Evangelist has been the opposite of inconsistent. He's been consistently running well and seeking a hat-trick on Thursday.
River Evangelist won by a half length for a $11,000 purse on July 25 and a half length again for a $12,000 purse on August 6. He needs one more for the hat-trick today. Prior to the back-to-back wins, River Evangelist, finished 4th, 9th, 3rd leading up to those two wins.
In his latest loss, River Evangelist finished 3rd for a $12,000 purse. He's been showing great form since then and should have a good chance of striking. It'll come down to whether True Loyal wants to run today. More often than not, he hasn't been interested, so I'm with River Evangelist to complete a hat-trick.
Race 6
(1) Tango City
+450 (9/2)
(2) Twelve Red Roses
+1200 (12/1)
(3) April's Gem
+1000 (10/1)
(4) Cool Dreamer
+400 (4/1)
(5) Backside Beauty
+300 (3/1)
(6) Palace Duchess
+250 (5/2)
(7) Bezel Set
+1500 (15/1)
(8) Rank and File
+450 (9/2)
Post Time: 4:45 p.m. CST
Distance:5 Furlongs
Purse:$32,400
We're off to Race 6 at Arlington Park on Thursday. This is one of the biggest races of the day in Illinois. A purse of $32,400 is on offer for 5 furlongs of racing on the grass. Palace Duchess and Backside Beauty should run close in this one.
Backside Beauty and Palace Duchess will line up next to each other in the starting gate. Backside Beauty is winless in her career, but has only participated in two races. She will make her third start today, and hopes to showcase more improved form.
Backside Beauty went from 5th to 3rd in her first two outings. In her latest entry, Backside Beauty showed in 3rd for a $27,000 purse. At the top of the stretch, Backside Beauty had a ¾ length lead.
In fact, she had the lead out of the gate going into the stretch before she weakened. This is another 5-furlong assignment for Backside Beauty, so her connections are hoping that she doesn't fade again. She may choose to play back and not go so far early on today.
Palace Duchess is in the same boat as Backside Beauty with two finishes of 3rd and 5th. However, Palace Duchess did it backwards, showing 3rd as a rookie on April 7 in a $60,000 event, and then 5th in a $72,000 event in her most recent outing on July 16 at Saratoga.
The competition that Palace Duchess is going to see at Arlington Park is much easier. She is coming off a blazing fast workout time of 47.60 seconds on August 8. Anything less than a win here would be disappointing.
Race 7
(1) Zanforce
+2000 (20/1)
(2) Dreaming of Frank
+1000 (10/1)
(3) Behind Enemy Lines
+800 (8/1)
(4) Miracle Mountain
+300 (3/1)
(5) Fort Dixie
+2000 (20/1)
(6) Hide the Evidence
+3000 (30/1)
(8) Ahoymycaptain
+600 (6/1)
(9) Pistol Box
+800 (8/1)
Post Time: 5:18 p.m. CST
Distance:1 1/16 Miles
Purse: $13,000
Our final pick at Arlington Park brings us to Race 7 on Thursday. Miracle Mountain and Gold Hawk are expected to run strong races in this event. Miracle Mountain is 4 for 28 in his career and looking for his first win in four races.
In his previous four outings, Miracle Mountain has gone 3rd, 1st, 8th, 5th since September 13, 2019. His most recent win was on October 17, 2019 for a $11,000 purse. Since then, Miracle Mountain has come up short for a $13,000 purse and $11,000 purse.
Neither outing went well for Miracle Mountain, as he finished 8th and 5th. That was really disappointing for Miracle Mountain, especially after an impressive 5-furlong workout before that race.
He completed 5 furlongs in 59.40 seconds, and then was non-existent come race day. It might have been his rider or just a bad day at the office, but whatever it was, it was disappointing for his connections.
If he runs like he's capable of, he should be able to give this field a scare. Gold Hawk is 10 for 48 in his career and finished 6th, 6th, 2nd, 1st in his career. Since May of 2018, Gold Hawk has finished in the top-3 in 7 of 9 races.
His most recent performance on August 6 was impressive, as he won by 4 ¾ lengths over Rich E Z for a $10,000 purse. This outing is slightly more difficult, but nothing that should bother him too much on Thursday. He's experienced running at this distance. Getting tired shouldn't be an issue today. Strong consideration should be made for Gold Hawk on Thursday.