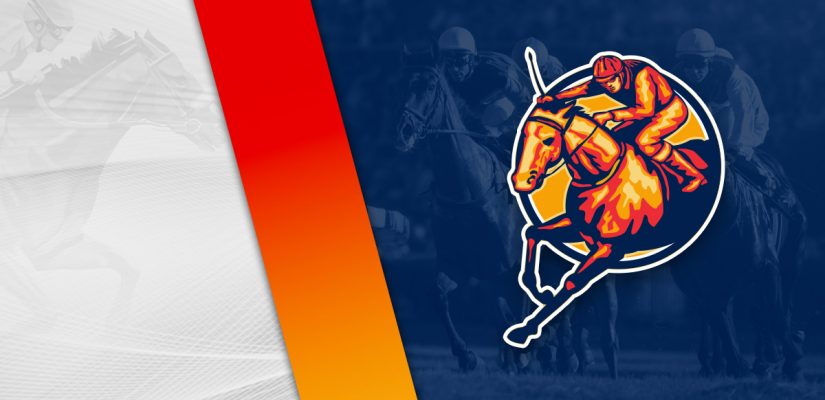 It's Derby Day at Belmont Park on Saturday afternoon. This isn't the Belmont Stakes, but another big Grade 1 race in New York. The running of the Belmont Derby (Gr. 1) is a $1,000,000 event that features some talented horses on the turf.
Belmont Park has 11 races worth $2,714,000 in prize money this afternoon. There are four stakes races, including the $700,000 Belmont Oaks (Gr. 1) for the ladies on the turf.
We provide our thoughts on the Belmont Derby and hit some more Belmont Park picks for Saturday. Head below for our best bets at Belmont Park and Belmont Derby pick on July 9, 2022.
Race 3
(3) Bunty Windermere
+1200 (12/1)
(4) Summer Snow
+2000 (20/1)
(5) Sweet Mystery
+1000 (10/1)
(6) Eli Dancer
+400 (4/1)
(8) Royal Currency
+250 (5/2)
(9) Steppin' Hawk
+2000 (20/1)
We begin the day at Belmont Park with a $75,000 maiden special weight selection. Royal Currency and Eli Dancer are high on my shortlist to win Race 3 at Belmont this afternoon.
Royal Currency is winless in six events and can get home with a big run on Saturday. She is consistent and has the talent to finally get over the hump.
Royal Currency has finished 2nd, 2nd, 2nd 4th, 2nd, 2nd in six career starts. Some of those losses were just bad luck, with Royal Currency getting edged out at the wire.
In her most recent attempt, Royal Currency placed behind Sister Linda by 12 ½ lengths for a $75,000 purse. That wasn't bad luck. She just lost to a much better horse.
Eli Dancer made her debut on February 18 and was impressive as a first-time runner. The $1,500 filly punched well above her class. She placed 2nd behind Say I Won't by a neck and is looking for better on Saturday.
Eli Dancer is coming off encouraging workouts recently. She has been clocked at 47.80 seconds at 4 furlongs and 1:00.20 at 5 furlongs. An upset bid in Race 3 has to be considered.
Race 6
(2) Fight On Lucy
+1500 (15/1)
(3) Awillaway
+2000 (20/1)
(4) Chasing Cara
+400 (4/1)
(7) Rubies in Time
+400 (4/1)
(8) November Rein
+350 (7/2)
(9) Happy Sophia
+500 (5/1)
Race 6 covers 6 ½ furlongs on the dirt this afternoon. Chasing Cara and November Rein look likely to get involved in the final furlong.
Chasing Cara intends to build on recent success following an $85,000 win on May 19. That was a strong trip for an 8-length win.
She was running well before the win, finishing 3rd, 2nd in two earlier events on April 23 and March 25. Expect her to play a contending role on Saturday afternoon.
November Rein is a top player as well. The No. 8 is 2 for 5 and has stakes experience entering Saturday.
She has finished 3rd, 5th, 1st, 1st, 2nd in five career starts. The filly won at Saratoga in the $200,000 Seeking the Ante Stakes by 1 ¾ lengths three races back last August.
Since then, she's stayed on the stakes course. In her latest race, November Rein showed 3rd in the $125,000 Bouwerie Stakes on May 30. Not a bad attempt and she's down in grade to $92,000.
If she can get through traffic, November Rein is going to be there at the wire.
Race 9 – Belmont Derby Invitational
(1) Implementation
+2000 (20/1)
(2) Stolen Base
+1000 (10/1)
(3) Nepoleonic War
+1000 (10/1)
(4) Classic Causeway
+1200 (12/1)
(5) Grand Sonata
+600 (6/1)
(8) Royal Patronage
+1200 (12/1)
(9) Tiz the Bomb
+600 (6/1)
(10) Nations Pride
+500 (5/1)
(12) Limited Liability
+1200 (12/1)
(13) Stone Age
+450 (9/2)
The ninth at Belmont Park is the $1,000,000 Belmont Derby Invitational (Gr. 1). Nations Pride and Stone Age are leading players in this field.
Nations Pride is an Irish-bred colt making his US debut at Belmont Park. He has to be feared in this one, as Nations Pride has proven to be a winner.
Overall, he's 4 for 6 and finished 8th, 1st, 1st, 1st, 1st, 2nd in six career starts. That's nice work, but Nations Pride looks vulnerable in his Grade 1 debut on June 4.
Nations Pride finished 8th in the Cazoo Derby (Gr. 1) in his latest performance. Stone Age is from Ireland as well and another leading contender.
He was rolling before the Cazoo, too. He won the Derby Trial (Gr. 3) at Leopardstown on May 8 and pointed to the Cazoo Derby at Epsom on June 4.
Stone Age finished 6th to go ahead of Nations Pride in that performance. Expect Stone Age to have a strong attempt from the outside. At 1 ¼ miles, Stone Age should have enough track to get to the wire.