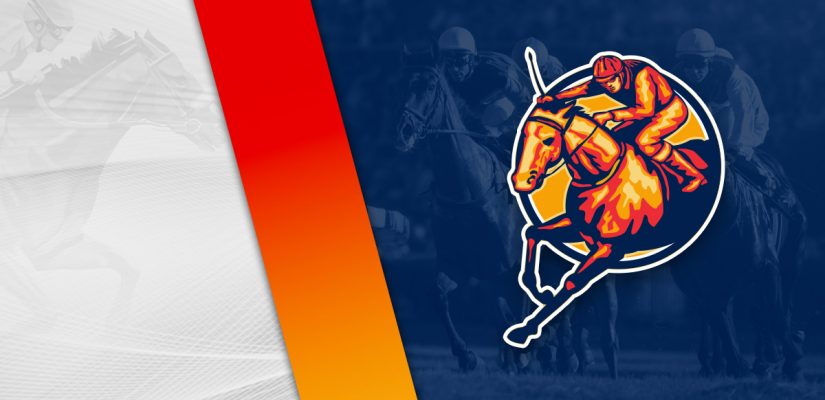 Sunday is football day, but it's also a big horse racing day throughout North America. If you aren't a football fan, then there are more than enough options on the racecourse for betting. It's sort of a quiet period right now, but that's going to change in a hurry soon. The Breeders' Cup Classic is scheduled for November 7 on a Saturday night. I like what they're doing this year with another primetime Breeders' Cup Classic. Horse racing doesn't get much of an opportunity in primetime on NBC, so the Breeders' Cup Classic is always a nice treat.
$25 Risk-Free Horse Racing Bet!
Woodbine is home to the biggest race in North America on Sunday. The running of the $250,000 Wonder Where Stakes in Toronto is one of the marquee races of the day. South of the border, the $200,000 Goldikova Stakes (Gr. 2) is the wealthiest race in the US. BetOnline is offering 11 tracks for wagering today. If you are new and looking to get involved in horse racing, be sure to check out a free $25.00 wager available at BetOnline. They also provide a 7% cash rebate on losses and the highest limits in the industry.
We're at Belmont Park for what we hope is a multi-bet win on the early Daily Double. If you don't want to wait very long into this card, then this is going to be perfect for you. Our Daily Double will focus on Race 1 and Race 2. Hopefully that results in some quick money on Sunday afternoon. Head below for our free Belmont Park Daily Double picks for October 25, 2020.
Race 1
(2) Mrs. Danvers
+100 (1/1)
(3) Invaluable
+1000 (10/1)
(4) So Darn Hot
+350 (7/2)
Post Time: 12:40 p.m. EST
Distance:1 Mile
Purse:$82,000
The first leg of our Belmont Daily Double is Race 1, which is a $82,000 allowance race. This is a pretty nice pure for a non-stakes event and a good way to get the afternoon started at Belmont Park. Race 1 will cover a mile on the main track. We could have a duel on our hands between the two horses on the inside. Say Moi and Mrs. Danvers should present bold efforts as they battle hard for the top prize out of this $82,000 purse.
Say Moi has finished 4th in back-to-back races, but might find this easier. In five career races, Say Moi is a winner in one outing. That came on May 16 at Churchill Downs in a $79,000 event by 1 ¼ lengths over Skinny Dip at 6 furlongs. She took over at the top of the stretch and didn't look back for a rather comfortable win as a heavy favorite. It was the second race of her career, and a nice way to follow up after placing 2nd as a first-time runner on March 29.
In her next performance on July 3 in a $66,000 event, Say Moi placed 2nd behind Spice Is Nice by 2 ¾ lengths. Spice Is Nice is a strong horse and delivered as a favorite in that race. Say Moi was able to deliver as the second favorite, so that race played out as the money suggested. Since that assignment, Say Moi has been trying to back into the top-3. She finished 4th, last, in a $74,000 race on August 9, and then followed up for 4th in another $74,000 event on September 5. For $300,000, you expect more out of Say Moi. If she runs how she's capable of, then a win should be within reach in this outing.
Mrs. Danvers has finished in the top-2 in four out of six career races and top-3 in five out of six performances. In the only race she didn't finish in the top-3 was the $300,000 Longines Test Stakes (Gr. 1) on August 8 at Saratoga. She wasn't competing with Venetian Harbor and Gamine there. In her return down in class, Mrs. Danvers placed 2nd on September 27 in a $65,000 event on September 27. She finished just a head behind Thankful, so it was close. I'm on Mrs. Danvers to edge out Say Moi for the win in Race 1.
Race 2
(1) Miss Brazil (1A) Take It Off
+1500 (15/1)
(2) So Enchanting
+160 (8/5)
(3) Honey Pants
+1200 (12/1)
(4) Coworth Park
+800 (8/1)
(5) Midnight Choir
+600 (6/1)
(7) Amalfi Princess
+350 (7/2)
(8) Peace Nicker
+800 (8/1)
(9) Magical Charm
+3000 (30/1)
Post Time: 1:15 p.m. EST
Distance:6 Furlongs
Purse:$80,000
Just after football kicks off on Sunday in the NFL, Belmont Park will open the gate on Race 2. This is a $80,000 maiden special weight event and the second leg of our Daily Double pick at Belmont for the Sunday meeting. This is a field of inexperienced participants, with three horses making their second appearances, two their second, and five fresh rookies who are making their racecourse debut at Belmont Park on Sunday. This seems to be a race between Amalfi Princess and So Enchanting. They might be lining up far away from one another in the gate, but should converge in the stretch.
Amalfi Princess is winless after finishing 3rd and 4th in the first two races of her career. She showed 3rd as a first-time runner on September 15 in a tough $90,000 assignment at Kentucky Downs. She was regarded as being bothered after the start in the first run of her career. In fact, three horses in that race were bothered early before recovering. Amalfi Princess moved from 5th at the ½ pole to 3rd at the wire. She was 2nd at the top of the stretch, but fell back slightly with Becca's Rocket overtaking her.
She went the Grade 3 route in her next performance and finished 4th in the $100,000 Matron Stakes (Gr. 3) on October 11. It wasn't a bad run by Amalfi Princess as an underdog at all in that assignment. If it wasn't for So Enchanting running, then Amalfi Princess would have a clear path to the winner's circle. However, So Enchanting will test her in this race. So Enchanting is back on the racecourse after placing 2nd in her debut on October 3.
So Enchanting placed 2nd behind Oyster Box by 1 length. She was purchased for $275,000 in September of 2019 and a lot is expected out of her in her career. Her connections are expecting her to win $63,000 races with ease when she gets a bit of experience. After a successful first-time run, there are expectations for her in Race 2. She has been in good form in recent workouts, and has a good chance of going to the winner's circle on Sunday afternoon. I'm backing So Enchanting from a favorable post position.