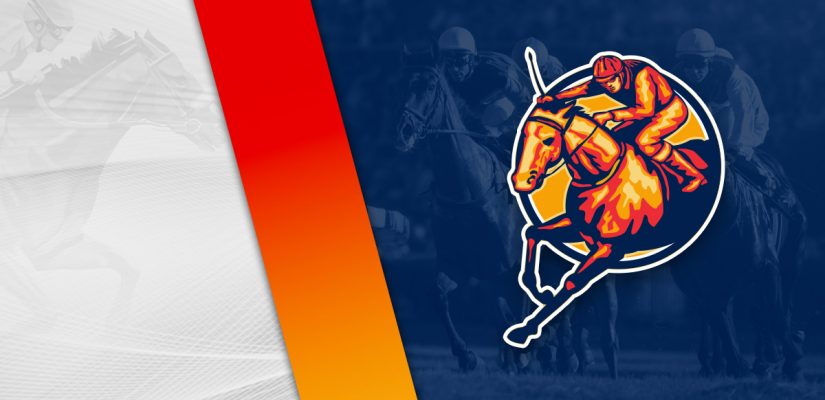 We're on the racetrack looking for winning horses this afternoon. It's Stephen Foster Day at Churchill Downs. The $750,000 Stephen Foster Stakes (Gr. 2) is the feature in North America. There isn't much that compares, with the Delaware Oaks (Gr. 3) the most lucrative race outside of Kentucky.
The Stephen Foster and More Horse Racing Picks
Check out what we have for the
Stephen Foster Stakes
this afternoon. We also have additional picks at Churchill Downs.
Belmont Stakes has some stakes racing on Saturday. Life Is Good is in action as a heavy favorite. There is a total of $1,101,000 in prize money at Belmont, with five races on the dirt and five on the turf. Head below for our best Belmont Stakes picks for July 2, 2022.
Race 2
(1) More Mango
+2000 (20/1)
(2) Twirling Patti
+180 (9/5)
(3) Chaysenbyrn
+250 (5/2)
(4) Voice of Spring
+1200 (12/1)
(5) Linny Kate
+1200 (12/1)
(7) Lady of Thoroton
+1000 (10/1)
(8) Miss Delicious
+600 (6/1)
(9) Maybe Later
+400 (4/1)
Race 2 is a $60,000 assignment covering 1 1/16 miles on the inner turf. Likely contenders have to be Basilia and Twirling Patti at this level.
Basilia is 2 for 14 and 1st, 7th, 2nd in her previous three attempts. Three races back, she placed 2nd behind Winter Princess by 4 ¼ lengths for a $36,000 prize.
Not too bad, but she did better in her latest attempt in a $33,000 race on May 26. The filly finished 7th on April 28 in a $33,000 effort prior to that trip.
Twirling Patti has a win in seven attempts. She is coming off the best run of her career on June 2. The filly defeated Lead Me by 10 ¼ lengths after showing 3rd in March for $62,000.
Twirling Patti has finished in the top-3 in six of seven career starts. She is the most consistent and best bet in the second event.
Race 3
(1) Book of Delancy
+1500 (15/1)
(2) Tuesday's Child
+400 (4/1)
(3) Lucky Mucho Man
+500 (5/1)
(4) Disengage
+2000 (20/1)
(5) El Veinticuatro
+800 (8/1)
(6) Datesfreedom
+1500 (15/1)
(7) Lucky Brody
-167 (3/5)
The third race at Belmont Park is a $37,000 event covering a mile. Lucky Mucho Man and Lucky Brody are likely types at the top of my shortlist on the dirt in Race 3.
Lucky Mucho Man is winless in five attempts, but might be able to make this race work. He's finished 7th, 3rd, 5th, 5th, 6th in his career.
His best finish was 3rd on May 20 for a $45,000 prize. Another effort like that would give Lucky Mucho Man a chance. However, his latest start wasn't the most promising in a 7th place finish in the same class.
He's down to $37,000, but Lucky Brody is dropping in class as well after running pretty well recently. Lucky Brody has finished in the top-3 in five straight performances.
Lucky Brody is winless in 13 races, but coming close in much tougher races than this assignment. He most recently showed 3rd for $75,000 on May 6. Before that trip, Lucky Brody placed 2nd in a $43,000 event.
I'm hoping that the public shy away from Lucky Brody and the post price is better than the morning line. In any case, he looks like the best play.
Race 8 – Dwyer Stakes
(2) No Sabe Nada
+2000 (20/1)
(3) Fluid Situation
+500 (5/1)
(4) Unbridled Bomber
+1500 (15/1)
(5) Runninsonofagun
+800 (8/1)
The $250,000 Dwyer Stakes (Gr. 3) is a mile on the dirt. Nabokov and Charge It should be the ones to watch in the stretch.
Nabokov from the outside could get this one done in the later stages. The colt has finished 1st and 2nd in two career starts.
He opened his career with a solid run on April 14. Nabokov placed 2nd behind Runpat by ¾ lengths in a $100,000 race. Not bad as a first-time trip.
Chad Brown's colt came back with a win on May 15 in a $90,000 event. He just needed a light drive to finish off Cloud Forest by 3 ¼ lengths for a wire-to-wire showing.
Charge It has appeared in four attempts, finishing 17th, 2nd, 1st, 2nd in four races. After winning a $60,000 event on February 12, Charge It had a strong trip in the $1,000,000 Florida Derby (Gr. 1).
He placed 2nd behind White Abarrio by 1 ¼ lengths to earn enough points for the Kentucky Derby. That didn't go well, with Charge It finishing 17th.
Charge It is back and down to a $250,000 event. In his first assignment since the Derby, expect him to have a much more favorable finish on Saturday.