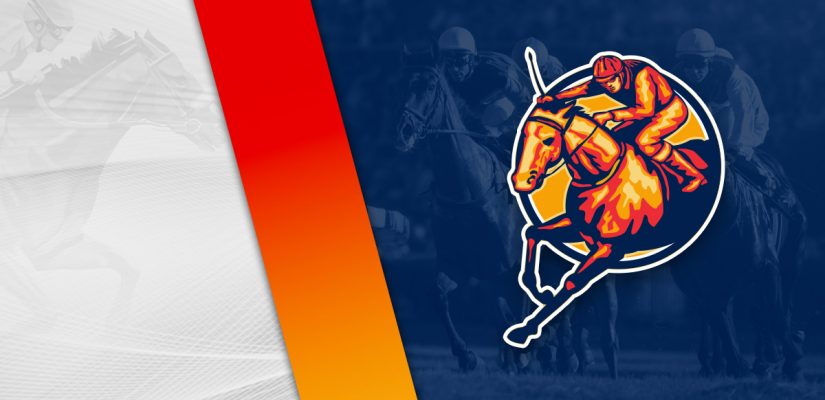 We're only a day off from the Belmont Stakes at Belmont Park on Saturday. The field is set for the Belmont Stakes with post positions locked in. We posted our best bet for the Belmont Stakes earlier in the week.
If you are looking for our best bet for the Belmont Stakes, you can find it with our
Belmont Stakes preview
. This is a small eight-horse field, but hopefully, a winning day in New York.
We're at Belmont Stakes for the Friday afternoon festivities on Belmont Stakes Eve. Belmont has five graded races, headlined by the $750,000 New York Stakes (Gr. 1). There is a total of $2,438,000 in prize money across 11 races today.
Head below for our best Belmont Park picks on June 10, 2022.
Race 1
(1) Exact Estimate
+500 (5/1)
(2) Commandperformance
+300 (3/1)
(5) Shreveport
+600 (6/1)
(7) Warrior Nation
+1200 (12/1)
On Friday, the opener at Belmont Park is a $90,000 event covering a mile. Commandperformance and Artorius are top contenders to win in this one.
Commandperformance is winless in five career starts, but competitive and has entered some tough races. He's had trips in the Champagne Stakes (Gr. 1), (Gr. 1) TVG Breeders' Cup Juvenile, and Toyota Blue Grass (Gr. 1).
His best career finish was in the Champagne Stakes on October 2. The colt placed 2nd behind Jack Christopher by 2 ¾ lengths in the $500,000 event. He didn't get close in the Blue Grass in 8th and sees a class drop in this one.
Artorius had a strong debut on April 16 for Chad Brown at Keeneland. He finished 1 ½ lengths behind Under Oath for $100,000.
That doesn't sound like much compared to Commandperformance's resume, but these are two horses going in opposite directions. Artorius is open to plenty of improvement and should flash his potential in Race 1.
Race 3 – Bed o' Roses Stakes
(1) Obligatory
+200 (2/1)
(2) Glass Ceiling
+160 (8/5)
(3) Bella Sofia
+100 (1/1)
(4) Easy to Bless
+1500 (15/1)
Post Time: 1:58 p.m. EST
Distance:7 Furlongs
Purse:$300,000
The $300,000 Bed o' Roses Stakes (Gr. 2) is the third-biggest event at Belmont Park on Friday. Bella Sofia and Obligatory should get involved in this 7-furlong duel between four horses.
Bella Sofia is 5 for 7 and a Grade 1 winner in the $500,000 Longines Test Stakes (Gr. 1) on August 7, 2021. She kicked free for a 4 ¼ length win over Souper Sensational.
In her latest attempt, Bella Sofia beat Frank's Rockette by a nose in the $150,000 Vagrancy Handicap (Gr. 3) on May 14. She had to fight harder than expected for that win.
Obligatory is 5 for 11 and coming off a hat trick with three straight wins. He won the $300,000 Chilukki Stakes (Gr. 3) on November 20, 2021. Obligatory drew clear for a 2 ¼ length win.
He followed up with a $100,000 3-length win in the Hurricane Bertie Stakes (Gr. 3) in March. Obligatory did it again most recently, this time a Grade 1 win in the $750,000 Derby City Distaff (Gr. 1) at Churchill Downs on May 7.
Obligatory is in his best form currently and can spring a minor upset in the Bed o' Roses on Friday.
Race 10 – New York Stakes
(1) Flighty Lady
+1500 (15/1)
(3) Virginia Joy
+300 (3/1)
(4) Core Values
+1500 (15/1)
(5) Bleecker Street
+250 (5/2)
(6) Lovely Lucky
+2000 (20/1)
(7) Family Way
+800 (8/1)
Race 10 is the day's feature, with the $750,000 New York Stakes (Gr. 1) putting on a mile show on the inner turf. Look at Rougir and Virginia Joy to deliver strong bids.
Virginia Joy is a German contender seeking a hat trick this afternoon. The mare is in good form following a 1-length $150,000 The Very One Stakes (Gr. 3) on March 5 and 14 ¼ length blowout in the Sheephead Bay Stakes (Gr. 2) on May 7.
She was torching the competition in that one and deserves a better class. However, this will be tougher than she's ever experienced.
French-bred Rougir, a $3,393,043 filly, will be tough in her third race on American soil. She is coming off a $150,000 Beaugay Stakes (Gr. 3) win by 3 lengths on May 14.
This will be tougher, but she's experienced very strong horses on the turf in Europe. Rougir is probably the best in the New York Stakes.