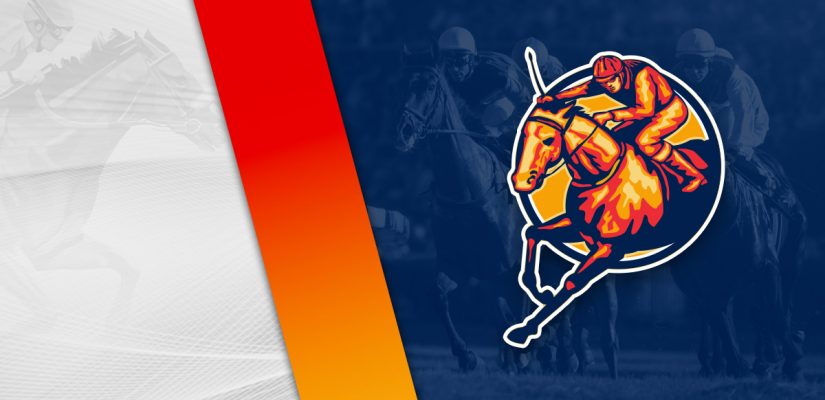 The Triple Crown is a memory now, as three different horses won the Kentucky Derby, Preakness Stakes, and Belmont Stakes.
It was not the best Triple Crown season. This was pretty obvious. There was never a true contender for any of the races. Going into the Kentucky Derby, there wasn't a horse you look at as a Triple Crown contender.
The next notable race on the schedule is the Breeders' Cup at Keeneland in November. It may be similar with no clear top players.
It was not my best day at Belmont Park yesterday. I've had much better, but that's the volatility of horse racing after having a nice week. We'll play Belmont Park again this afternoon.
Belmont has nine races, four on the turf and five on the dirt, worth $636,000 in prize money. Head below for our best Belmont Park picks on June 12, 2022.
Race 2
(1) Let's Be Clear
+140 (7/5)
(2) Waters of Merom
+300 (3/1)
(4) Kiss Me Smile
+350 (7/2)
(5) Bells On Here Toes
+800 (8/1)
Race 2 covers 7 furlongs for a $72,000 purse this afternoon. I'd put Waters of Merom and Let's Be Clear at the top of the shortlist in the second at Belmont.
Waters of Merom is 3 for 9 and a likely contender for her fourth win. She's 5th, 4th, 1st in her previous three assignments.
Three races ago, Waters of Merom beat Diamond Collector by a head in an $82,000 event. That was impressive, but what happened to that form? In her latest stop on May 22, she finished 5th for $66,000.
She is fully capable, but needs more than that race. If she can revert to April 7, Waters of Merom will be on the premises for a win.
Let's Be Clear is 2 for 7 and finished 4th, 10th, 1st in her previous three races. She was a winner on March 5 at Turfway Park in a $64,000 assignment. Impressive win by 3 ½ lengths.
Brad Cox pointed her to Churchill Downs on May 19 for a $134,000 trip. That was too tough, with Let's Be Clear finishing 4th. Not bad given test, though.
A grade drop to $72,000 should give Let's Be Clear the best chance of returning to the winner's circle.
Race 3 – Jersey Girl Stakes
(2) Diamond Collector
+600 (6/1)
(3) Sweet Solare
+600 (6/1)
(4) Hot Peppers
+120 (6/5)
(5) Stand Up Comic
+800 (8/1)
Post Time: 2:03 p.m. EST
Distance:6 Furlongs
Purse:$150,000
The $150,000 Jersey Girl Stakes is a 6-furlong event on the dirt. Look for Hot Peppers and Gimmick to do well with a chance at a winning performance.
Hot Peppers is 3 for 5 and 7th, 1st, 1st, 1st, 2nd in five career starts. She finished 7th in the $110,000 Stonehenge Farm South Sophomore Fillies Stakes on March 27.
That ended three straight wins, most recently a win by a head on February 20 for a $61,000 purse. She's probably better down in class, but could find her form today.
Gimmick looks like a good value play from the inside. No. 1 is 2 for 7 and 3rd, 1st in her previous two attempts. She most recently showed 3rd on May 20 in the $150,000 Miss Preakness Stakes (Gr. 3).
This was after a $106,000 win by 4 ½ lengths on April 7. She drew clear at the ½ pole and pulled ahead for an easy win. Look for Gimmick to prevail.
div class="picksBox">
Best Bet
Race 6
(1) Dancing in Dubai
+800 (8/1)
(3) Hudson Overpass
+1200 (12/1)
(5) A longtimetimeago
+180 (9/5)
(6) Breaking Stones
+800 (8/1)
(7) Jolly Heretic
+500 (5/1)
(8) Litterbox
+1000 (10/1)
Race 6 is a $28,000 claiming race featuring eight runners. A longlongtimeago and Vikram should put on the best show in this one.
A longlongtimeago has a win in six attempts in his career, finishing 7th, 6th, 3rd in his previous three assignments. Three races back, A longlongtimeago showed 3rd in a $72,000 event, though since then regressed.
In his latest start, he finished 7th for an $80,000 prize on May 12. He had finished 6th on April 1 in a $72,000 assignment. Dropping down to $28,000 should nicely.
Vikram has finished 3rd, 6th, 1st in three career starts. As a rookie, Vikram beat Mission Key by 2 ½ lengths for a $38,000 purse. That was a nice effort.
After finishing 6th on July 12, 2021 in a $27,000 event, Vikram responded in 3rd on August 13, 2021 at $35,000 and then a layoff until now.
The $225,000 gelding should respond well after a break. He has an impressive pedigree from Blame and Speightstown, but never lived up to expectations. This isn't the toughest race to return to following a layoff, though.