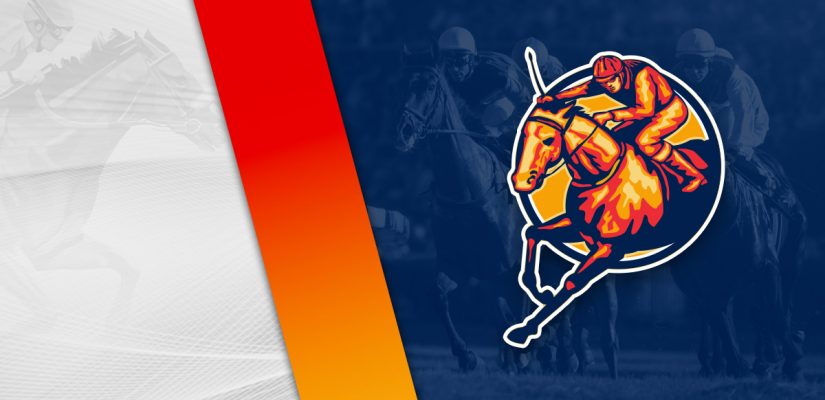 The horse racing schedule opens on Thursday, with some bigger players getting involved like Belmont Park. Belmont Park should attract most of the handle this afternoon.
Ascot Racecourse has four graded races on Thursday, including the Gold Cup (Gr. 1) and the Norfolk Stakes (Gr. 2), a Breeders' Cup qualifying race.
Our first look this afternoon is at home with Belmont Park. Belmont as nine races worth $580,000 in prize money. Head below for our best Belmont Park picks for June 16, 2022.
Race 1
(1) Wicked Lady
+180 (9/5)
(3) Mike's Little Diva
+500 (5/1)
(4) Sweet Mystery
+800 (8/1)
(5) Boss of All
+1200 (12/1)
(6) Let Her Insipire U
+140 (7/5)
The first at Belmont Park is a $75,000 event covering 6 ½ furlongs on the dirt. Look at Wicked Lady and Let Her Inspire U to have a worthwhile trip on Thursday.
Wicked Lady will make her third appearance for Kenny McPeek. She finished 3rd in back-to-back races at Belmont and most recently Aqueduct on December 9, 2021.
Wicked Lady showed 3rd in a $70,000 event in that one. It was a solid try. The $110,000 filly hasn't been seen on the racecourse in an event since then. She should be open to improvement.
Let Her Inspire U is winless in three attempts, but continues to run better. She's 4th, 3rd, 2nd in three attempts, most recently placing 2nd behind Venti Valentine by a nose for $75,000.
If Let Her Inspire U can stay on that course, she should be rewarded with a win.
Race 5
(1) Bay Street Money
+500 (5/1)
(2) Dancing Buck
+350 (7/2)
(3) Biz Biz Buzz
+1500 (15/1)
(4) Ghost Giant
+800 (8/1)
(7) Supply and Demand
+600 (6/1)
(8) Microphone
+250 (5/2)
(9) Bryce Canyon
+800 (8/1)
(10) Dust Devil
+200 (2/1)
Post Time: 5:13 p.m. EST
Distance:7 Furlongs
Purse:$92,000
Race 5 is a $92,000 event covering 7 furlongs on the turf. Get a good look at Supply and Demand, and Microphone should be in contention for a win.
Supply and Demand finished 3 for 8 with a winning trip three races back. He beat One Whirlwind Ride by 1 length in a $55,000 assignment on October 14, 2021.
That was a nice run from Supply and Demand, though he didn't go back to the winner's circle in his last two races. He showed 3rd on May 5 for $92,000 in his latest race.
Microphone is from overseas in Ireland and likes to run on the turf. He's 1st, 2nd, 5th in three attempts, with a win on debut at Gulfstream Park.
That was a nice effort in a $26,500 event. His next race was impressive, too, despite a loss. Microphone placed 2nd behind Mid Day Image by 5 ¼ lengths for $61,000. His speed figure was impressive at 107.
In Microphone's most recent outing, he finished 5th in an $82,000 event. He's capable of a lot more and could prove it today.
For the best value, Supply and Demand has to be worth a best bet in Race 5.
Race 6
(1) Our Man Mike (1A) Amundson
+450 (9/2)
(2) Double Shot
+1000 (10/1)
(3) Saint Selby
+200 (2/1)
(5) Masked Marauder
+350 (7/2)
(6) Jemography
+1200 (12/1)
(7) Bronx Bomber
+800 (8/1)
The sixth at Belmint is a 6-furlong event worth $85,000. This is one of the biggest races of the day, which will take place on the dirt. Consider Big Bobby and Saint Selby to have a chance at a win.
Big Bobby has two wins in seven outings, with a recent win three races back on October 28, 2021. The gelding beat Big Brown Shoes by 2 ½ lengths in an $80,000 event.
This was a nice trip, and did pretty well following the win. He placed 2nd behind Saratoga Pal by a half-length for $74,000.
He needs to return to that form after finishing 5th on New Year's Day in the same grade. Saint Selby should give Big Bobby a big charge.
Saint Selby has finished 6th, 1st, 2nd, 1st in his previous four attempts. He was rolling before faltering to 6th on May 15 for $45,000.
That was uncharacteristic of Saint Selby after a $72,000 win by 1 length. If Saint Selby can shake off a bad luck performance, Saint Selby should get to the winner's circle.