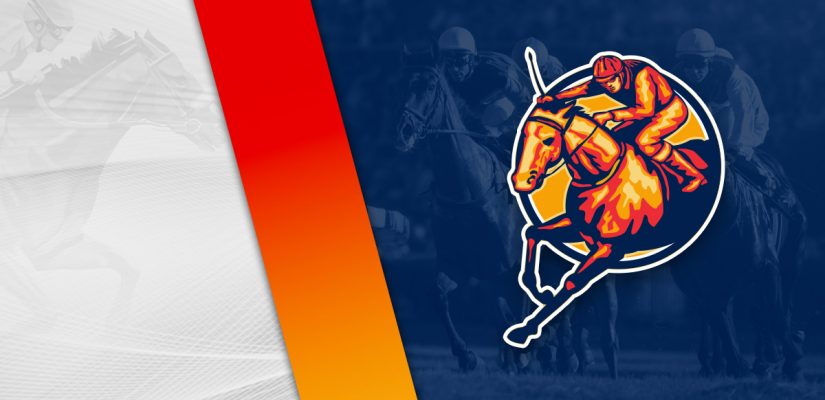 We're back on the racecourse Sunday afternoon with more horse racing picks. It was a small stakes day on Saturday. All of the big action was overseas in the UK at Ascot. Next weekend, the feature is at Thistledown with the running of the $500,000 Ohio Derby (Gr. 3).
Belmont Park has the biggest race on Sunday as well. It isn't much compared to other stakes races, but the $150,000 New York Stallion Stakes is the biggest we have today.
Our first look is at Belmont for the racing action on Sunday. Belmont Park has ten races worth $760,000. Head below for our best Belmont Park picks on June 19, 2022.
Race 3
(1) Stage Left
+800 (8/1)
(2) He's in Charge
+600 (6/1)
(3) Disco Pharoah
+150 (3/2)
(5) Fitzpatrick
+500 (5/1)
(6) Montauk Daddy
+300 (3/1)
Race 3 is 5 ½ furlongs for a $94,000 purse. Look for Montauk Daddy and Disco Pharoah should get involved in this event.
Montauk Daddy is 6 for 26 and picking up good consistently recently. He's finished 1st, 3rd, 1st, 2nd in his previous four attempts.
In his most recent showing, Montauk Daddy beat Scilly Cay by 2 lengths for a $92,000 purse. That was a great trip from Montauk Daddy.
Disco Pharoah is 2 for 5 and finished 6th, 1st, 1st, 2nd in his previous four attempts. In his graded debut, Disco Pharoah was 6th in the $150,000 Maryland Sprint Stakes (Gr. 3) on May 21 at Pimlico.
He was coming off a win in the $100,000 Frank Y. Whiteley Stakes on April 16. That was an impressive 3 ¼ length score from Disco Pharoah.
Before that win, Disco Pharoah cleared in an epic blowout by 19 ½ lengths over Sinful Dancer for $80,000 on March 5 at Aqueduct. Much the best that day and should be the best in Race 3.
Race 4 – New York Stallion Stakes
(1) Buckortwo
+1200 (12/1)
(2) Dakota Gold
+200 (2/1)
(4) One Time Willard
+1500 (15/1)
(5) Marinara Sauced
+500 (5/1)
(7) Barrel of Quests
+600 (6/1)
(8) Surprise Boss
+250 (5/2)
Post Time: 2:34 p.m. EST
Distance:7 Furlongs
Purse:$150,000
Race 4 is one of two New York Stallion Stakes races at Belmont Park this afternoon. In the stretch run, it should ultimately be a good race between Surprise Boss and Dakota Gold.
Surprise Boss is 3 for 9 and looking to complete a hat trick on Sunday. The colt is coming off a win by a head in an $85,000 event on June 4.
That made for two straight wins, including a 4 ½ length win for a $72,000 prize. He has finished 4th and 3rd in two stakes events, so we'll see if he has more to offer in this one.
Dakota Gold has been in fine form to open his career. The colt has finished 5th, 1st, 1st in his first three attempts.
After a win in the $500,000 Nownownow Stakes on September 26. That was an impressive 2 ½ length win at a nice level.
He went all the way up to the $1,000,000 Breeders' Cup Juvenile Turf (Gr. 1) at Del Mar in November. That went adequately well given his tough it was, finishing 5th in a decent effort.
Dakota Gold looks like the one in Race 4 if he's interested in his first race of 2022.
Race 8
(1) Money in the Bank
+300 (3/1)
(2) Magnificent Chrome
+1000 (10/1)
(3) Warrior in Chief
+800 (8/1)
(4) Striking Speed
+600 (6/1)
(7) Copper Town
+250 (5/2)
Race 8 is a $60,000 event covering 6 ½ furlongs. Money in the Bank and Copper Town are top contenders to go in with a win.
Money in the Bank is 8 for 21 and coming off a strong win on May 22. He beat Mexican Wonder Boy by ¾ lengths for a $55,000 purse.
That was a good look after showing 3rd on March 31 for a $50,000 prize. Money in the Bank has shown improvement recently and could be in for another step forward.
Copper Town is a six-time winner in 17 attempts. He's finished 3rd, 1st, 2nd, 1st in his last four attempts.
Copper Town won two races back at $49,000 on October 28. This was far too easy as he geared down late for a 2 ¾ length win.
He could not follow up at Keeneland, but it was a nice trip for a $60,000 purse. Copper Town showed 3rd behind the winner by 2 lengths and a head.
This looks like a winnable assignment from the outside.