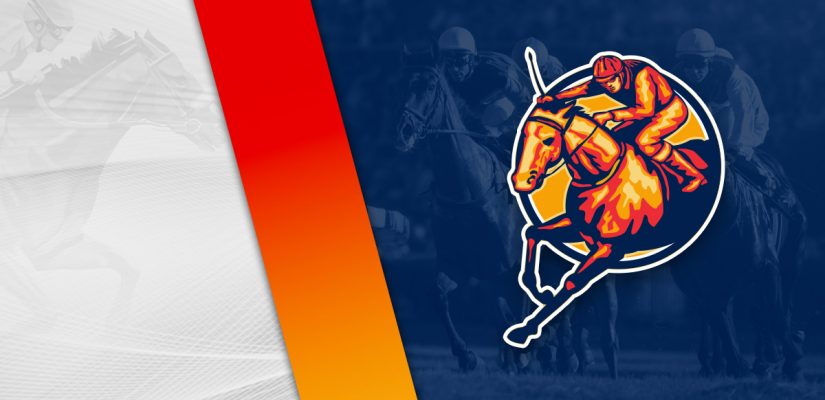 We're looking for winning horses with the Belmont Stakes and Epsom Derby quickly approaching. The biggest race in the world is not the Belmont Stakes, but the Epsom Derby is the more prestigious race on the card. The Belmont Stakes will be completed the following weekend on June 11.
Epsom Downs is at the ready to host the Epsom Derby on Saturday. The event, which has been running since 1780, is scheduled this weekend in the UK. TheSportsGeek has the
best odds and tips
for Epsom Day.
The stakes are smaller on Thursday afternoon. Our first stop is at Belmont Park. Belmont races through this weekend, including the big show on Saturday.
The Thursday card comes with nine races worth $632,000. Head below for our best Belmont Park picks on June 1, 2022.
Race 4
(1) Jester's Song
+350 (7/2)
(2) Midnight Escape
+450 (9/2)
(4) Town Branch
+1000 (10/1)
(8) Flash Kiss
+1500 (15/1)
Race 4 at Belmont Park comes with a $90,000 purse for over 6 furlongs on the dirt. Jester's Song and Capone likely have leading claims at Belmont in the fourth.
Jester's Song is dropping in distance and should find this one manageable to handle. He's winless in three outings, finishing 4th, 3rd, 2nd in three starts.
In his latest performance, Jester's Song finished 4th for an $80,000 prize at 7 furlongs. His best work was in an $80,000 assignment as a rookie on January 13, placing 2nd by 4 ¼ lengths.
Capone is winless in two races in his career. He had a lot of improvement in him on May 5. After debuting in 6th for an $80,000 purse, he responded well.
Capone placed 2nd behind Baltasar by 1 ½ lengths in a $90,000 start. If Capone can maintain that form, this is a good spot for the $400,000 gelding.
Race 7
(1) Dancing Kiki
+800 (8/1)
(2) Ifihadachance
+800 (8/1)
(3) A Bit o'Irish Sass
+600 (6/1)
(5) Shalimar Gardens
-125 (4/5)
(6) Epona's Dream
+1000 (10/1)
(7) That Is Key
+1200 (12/1)
Post Time: 6:15 p.m. EST
Distance:1 Mile
Purse:$85,000
Race 7 is an $85,000 event covering 5 ½ furlongs on the dirt. Look closely at Ok Honey and Shalimar Gardens as top-quality plays.
Ok Honey is 6 for 60 and in good form recently. She's 2nd, 2nd, 1st in her previous three assignments.
Three races back, Ok Honey went in for a $72,000 win by 8 ½ lengths on February 13. The mare came back to place 2nd in a $55,000 and $85,000 race.
Shalimar Gardens is 2 for 8 and is a filly with graded experience. In her previous three, she's 4th, 1st, 2nd.
She had a 5 ¾ length $72,000 win on March 11 at Aqueduct Racetrack. That was much too easy, so it was back to stakes racing.
In her latest start, Shalimar Gardens finished 4th in the $100,000 Heavenly Cause Stakes on April 16. Finding some middle ground in an $85,000 race looks to her ability.
Race 8
(1) Moon Over Miami
+350 (7/2)
(2) It's a Gamble
+1500 (15/1)
(3) Bakers Bay
+600 (6/1)
(6) Ever Dangerous
+600 (6/1)
(7) Glynn County
+800 (8/1)
(8) Price Talk
+1000 (10/1)
Race 8 covers 1 ¼ miles on the inner turf for a $96,000 prize. Flop Shot and Doswell are leading candidates to win the eighth at Belmont.
Flop Shot is a three-time winner in 12 assignments in his career. He's a top-2 performer in four of his previous five attempts.
Flop Shot is coming off a ¾ length $84,000 win on April 14. He had placed 2nd behind Carpenters by a neck for a $31,500 purse.
Doswell is 3 for 13 in his career after finishing in the top-3 in six of seven attempts. The gelding struck with a $200,000 win in the Ft. Lauderdale Stakes (Gr. 2) on December 18.
That was a nice trip before appearing in the $1,000,000 Pegasus World Cup Turf Invitational (Gr. 1) on January 29. This was the first graded event he didn't finish in the top-3 in.
After a trip in the Pegasus, dropping down to $96,000 should benefit him nicely.