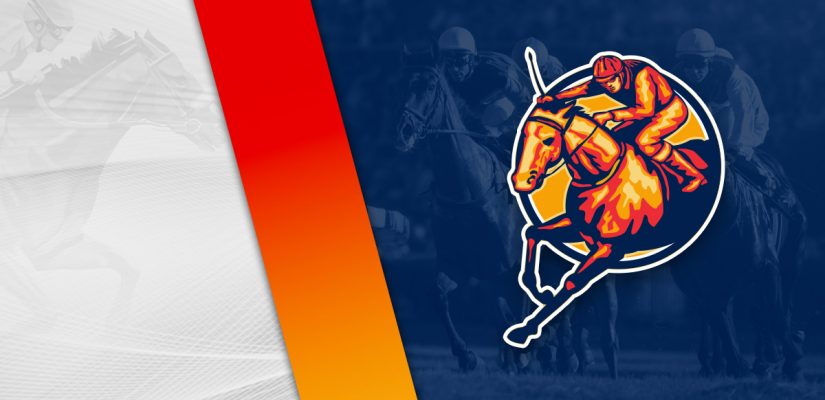 There is a full horse racing card on Friday with some of the bigger players in action on the track. Belmont Park and Churchill Downs are both racing while you can find Woodbine, Monmouth Park, and Gulfstream Park also in action.
There are top and lower-tier racecourses on the card. Whichever place you want to go on Friday, there is probably a race card for you.
Our first look is at Belmont Park this afternoon. Belmont has nine races worth $653,000 on Friday. Head below for our best Belmont Park picks on June 24, 2022.
Race 3
(1) Smoke and Heat
+350 (7/2)
(2) Pivotal Mission
+500 (5/1)
(3) Growth Capital
+160 (8/5)
(4) Fort Ticonderoga
+250 (5/2)
(5) Crimson Rocket
+1500 (15/1)
(6) Most Wanted Man
+800 (8/1)
(7) Nothingtoseehere
+2000 (20/1)
Our first selection is Race 3, a $90,000 event covering a mile on the turf. Look at Fort Ticonderoga and Growth Capital to run well in this one.
Fort Ticonderoga made his debut on July 10 and ran well as a first-time starter. He placed 2nd behind Doctor Jeff by 2 ¼ lengths in a spirited effort.
In another $90,000 effort, expect Fort Ticonderoga to run well enough to get back into the mix. It's hard to count him out on Friday.
Growth Capital has placed 2nd in two attempts on February 26 and April 16. He is a $300,000 colt expected to win at this level and more.
In his most recent attempt, Growth Capital placed 2nd behind Double Clutch by 2 ¼ lengths for $100,000. He was a half-length in his debut on February 26 in a smaller event at Gulfstream.
Growth Capital is continuing to show improvement and has to be a threat in this one for Chad Brown. A likely type to win.
Race 4
(3) Know It All Audrey
+800 (8/1)
(4) Sunset Louise
+450 (9/2)
(5) Mia Bea Star
+600 (6/1)
(6) Sister Linda
+140 (7/5)
Race 4 is a 1 1/16 mile assignment for an $80,000 purse on the dirt. This dirt race likely sees a bold bid from Caragate and Sister Linda under these terms.
Caragate is a one-time winner in seven assignments, with a winning trip on December 9 at Aqueduct Racetrack. That was a strong half-length win for a $72,000 purse.
Since then, Caragate has been held out of the winner's circle in three races. In her most recent showing, she finished 3rd in an $80,000 event on May 27.
More is going to be required for a win, but Caragate is going to be close. Sister Linda has finished 10th and 1st in two career performances.
On her debut, she finished 10th on September 26 in a $75,000 assignment. That was not a good look, though she bounced back well to win in the same class by 12 ½ lengths in a blowout.
She didn't want to run on her first trip, but is more than involved now. Expect her to carry on in good form with another impressive run.
Race 7
(1) Mississippi
+1000 (10/1)
(2) Pervuian Boy
+400 (4/1)
(3) Auburn Hills
+2000 (20/1)
(4) Its All Relevant
+160 (8/5)
(5) O Shea Can U See
+2000 (20/1)
(6) Mister Winston
+2000 (20/1)
(7) Lil Commissioner
+350 (7/2)
(8) Direct Order
+600 (6/1)
Race 7 is our final stop at Belmont Park this afternoon. Look at Its All Relevant and Lil Commissioner to be serious contenders in this one.
Lil Commissioner is 9 for 34 and should be in good shape for a winning chance on Friday afternoon. He has finished 5th, 3rd, 3rd in his previous three attempts.
In his latest race, Lil Commissioner finished 5th for a $66,000 purse on May 7. He had shown 3rd in back-to-back events on January 13 and April 2.
Down in class, expect Lil Commissioner to be in better order for this race. Its All Relevant is 15 for 37 and 7th, 1st, 1st in his previous three outings.
He most recently finished 7th in a $66,000 event on May 27. That was disappointing after winning a $50,000 and $60,000 event fairly easily. Down to $42,000, this race looks like his bread and butter.