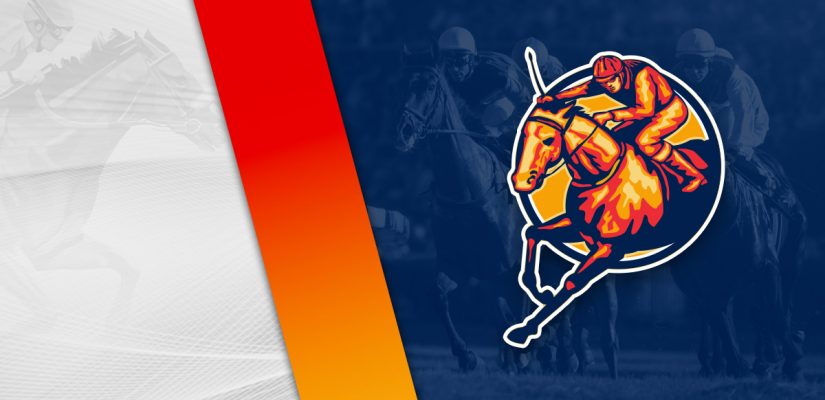 It is a small stakes day on Sunday, but there are stakes races out there on the card. The biggest stakes races in the US are worth only $100,000. There is the $100,000 Dancin Renee Stakes and Take of the Cat Stakes at Monmouth Park.
The Fourth of July brings with it some big-time events. The $750,000 Stephen Foster Stakes (Gr. 2) at Churchill Downs is the feature next weekend.
The Sunday afternoon card at Belmont Park is where we are opening the day. The New York-based track has $643,000 in prize money across nine events. Head below for our best Belmont Park picks for June 26, 2022.
Race 2
(1) Mo Damorninggrouch
+800 (8/1)
(2) Mischief Motion
+600 (6/1)
(3) Coolcatsnkittens
+400 (4/1)
(5) Saratoga Gaze
+120 (6/5)
(6) Lollygag
+1500 (15/1)
(7) Road to Remember
+1000 (10/1)
Race 2 is a $75,000 event covering 6 furlongs on the inner turf. Look at Ard Macha and Saratoga Gaze to have big showings this afternoon.
Ard Macha made her debut on May 30 in a $75,000 event and ran well. The filly showed 3rd as a rookie and should be open to improvement in her second run.
Expect Saratoga Gaze to do a fine job countering Ard Macha. Ard Macha will likely improve, but it may not be enough to beat Saratoga Gaze.
Saratoga Gaze has appeared in three races and has been competitive. She placed 2nd in back-to-back $75,000 and $70,000 events leading into her latest effort.
Saratoga Gaze showed 3rd on November 21 in a $70,000 and then went on a break. She has been doing well in morning workouts, so that was probably for the best.
I'm going to give Saratoga Gaze the edge in her first race of 2022. It should be a good effort.
Race 3
(1) Control Group
+600 (6/1)
(2) Vintage Hollywood
+250 (5/2)
(3) Troubleshooter
+600 (6/1)
(5) State Planning
+800 (8/1)
(6) Prince of Pharoahs
+450 (9/2)
Race 3 is scheduled for just after 2:00 p.m. EST. Vintage Hollywood and Tiergan should be serious players at this level.
Vintage Hollywood is 6 for 43 and probably gets involved again on Sunday. He's a veteran that was losing his way, but is back on track after a transfer from Aqueduct to Belmont.
Vintage Hollywood finished 3rd, 2nd in his previous two outings. He showed 3rd on April 28 in an $85,000 event.
Tiergan is 6 for 29 and finished 3rd, 4th, 2nd, 1st in his previous four outings. He had a winning performance four races ago, with a $74,000 win by 4 ¾ lengths for an easy win.
He's searching to get back to that place, but has been facing tougher foes recently, including a stakes run. In his last assignment, Tiergan showed 3rd for a $60,000 purse.
Note that Tiergan was bumped in that one and never recovered. He likely wins a clean race. Likely the best with Irad Ortiz aboard.
Race 7
(3) Not Phar Now
+800 (8/1)
(4) Runningwscissors
+1500 (15/1)
(5) Deep Cover
+200 (2/1)
(7) Phantom Smoke
+250 (5/2)
(8) Missionwrapitup
+3000 (30/1)
Race 7 is an $85,000 assignment covering 6 furlongs on the inner turf. Phantom Smoke and Deep Cover could get into a big battle on the grass in this one.
Phantom Smoke is 2 for 5 and has finished 2nd, 1st, 2nd, 6th, 1st in five career starts. He won by a length on October 9 for an $80,000 prize.
That was a strong performance and then Phantom Smoke came close on November 18. Phantom Smoke finished a nose behind Dancing Buck for a $74,000 purse.
Deep Cover is 2 for 4 and 1st, 2nd, 8th, 1st in his previous four attempts. The gelding is coming off a 5 ¾ length win for an $80,000 purse and recorded the best speed reading of his career at 102.
That was a nice debut at Belmont following three starts at Aqueduct. In his last Aqueduct start, Deep Cover placed 2nd behind Surprise Boss by 4 ½ lengths for $72,000.
Based on his last effort, Deep Cover will win again with a similar performance.