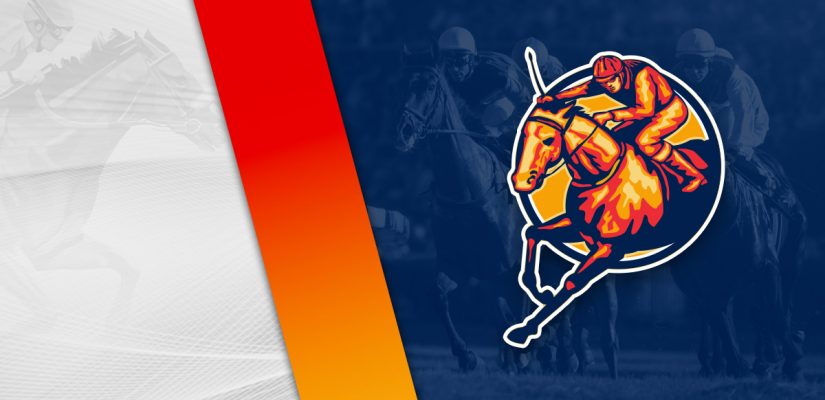 We're on the racetrack Thursday looking for more winners before the Belmont Stakes. The Belmont Stakes is scheduled for this weekend in New York. Even though it's not as big of an event as it could be with a Triple Crown bid on the line, I'm getting excited for the final Triple Crown race.
We The People Small Favorite
There isn't a clear favorite to win the
Belmont Stakes
. We the People, who I bet when he wasn't the favorite earlier in the week, is the morning-line favorite after post positions were revealed.
It was a profitable afternoon at Churchill Downs yesterday. We're playing Belmont Park for our first plays on Thursday afternoon. Belmont has nine races worth $986,000 on the Thursday card. Head below for our best Belmont Park picks on June 9, 2022.
Race 1
(1) Reux (1A) Artemus Citylimits
+100 (1/1)
(2) Stage Left (2A) Lafitte's Fleet
+300 (3/1)
(4) Little Menace
+600 (6/1)
(5) Prince James
+200 (2/1)
(6) Soulmate
+1500 (15/1)
(7) Yes and Yes
+600 (6/1)
(9) Warrior in Chief
+1500 (15/1)
(10) Summer to Remember
+1000 (10/1)
(11) Turn of Events
+350 (7/2)
We will open on the grass at Belmont Park this afternoon. Summer to Remember and Yes and Yes have to be interesting contenders in this one. They both have better chances of winning than the odds suggest.
Summer to Remember is 3 for 17 in his career after finishing 3rd, 1st, 7th in his previous three attempts. He finished 7th in an $84,000 event on November 21 at Aqueduct Racetrack.
That was disappointing, with Summer to Remember bouncing back with a $50,000 win by 1 length on December 3. His speed reading was hot, with a time of 105 for a personal best.
Summer to Remember couldn't follow up, but had a fine run to show 3rd on April 30 in a $55,000 assignment. Yes and Yes should prove to be a tough challenge.
Yes and Yes is 3 for 20 and a top-3 performer in four of his previous outings. He's coming off a half-length win for a $92,000 purse on May 5.
The gelding was in top form after placing 2nd behind Vodoo Zip by a half-length for $92,000. The No. 7 has the best value on the turf to open the day.
Race 5
(1) Cara's Prince
+3000 (30/1)
(2) Talkin Pharoah
+200 (2/1)
(5) Morethanreadyeddie
+450 (9/2)
(6) Lady Wildcat
+350 (7/2)
(7) I Like Boston
+1500 (15/1)
(9) Power Attack
+2000 (20/1)
Post Time: 5:13 p.m. EST
Distance:5 Furlongs
Purse:$90,000
Race 5 is a $90,000 event covering 5 furlongs on the turf. Lady Wildcat and Talkin Pharoah should put a good charge into this race.
Lady Wildcat is making her racecourse debut on Thursday afternoon. She is expected to get involved right away for Wesley Ward.
Lady Wildcat was purchased for $228,919 at auction in 2021. This filly is expected to have success immediately in her career.
Talkin Pharoah is coming off his debut on April 20. The colt was in good shape at Keeneland, as he placed 2nd behind Simply Super by 1 ½ lengths for a $80,000 purse.
The $260,000 colt is open to improvement after that performance. Look at Talkin Pharoah, whose father is American Pharoah looks like the best.
Race 8 – Tremont Stakes
(1) Starhonor Goodside
+800 (8/1)
(2) Little J P
+2000 (20/1)
(3) Putthepastbehind
+800 (8/1)
(4) No Nay Hudson
+250 (5/2)
(5) Valenzan Day
+350 (7/2)
(7) Two of a Kind
+300 (3/1)
(8) Zelenskyy Strong
+500 (5/1)
The $150,000 Tremont Stakes goes for 5 ½ furlongs on the dirt. This looks between No Nay Hudson and Zelenskky Strong.
After their first trips, they are going into this one in good form. No Nay Hudson won a 4-length $80,000 assignment over The Big Warn in impressive fashion.
No Nay Hudson shook free at the ¼ pole and drew clear from his foes. He was a $190,000 purchase and fully expected to compete at this level.
Zelenskyy Strong is a rookie winner as well. The No. 8 beat Kohaku in an impressive blowout by 10 ¾ lengths in April. That suggested Zelenskyy Strong needs a much tougher assignment.
His workouts have been in good order, with a time of 48.75 seconds at 4 furlongs after the win on May 28. There is value to be had on Zelenskyy Strong to win Thursday afternoon.