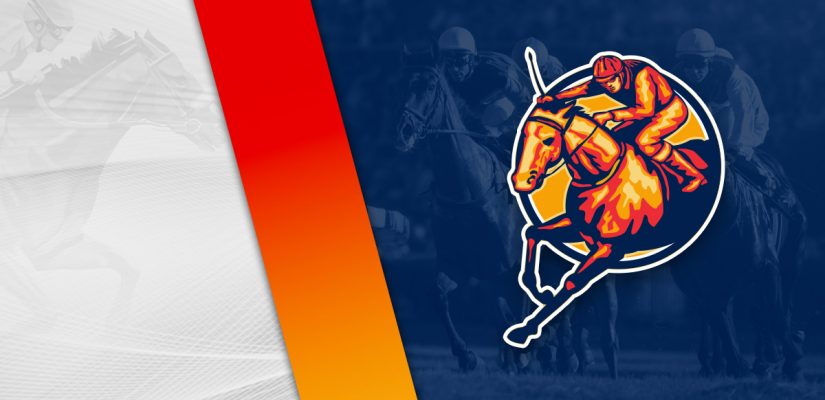 We're on the racetrack Friday afternoon just a week out from the Preakness Stakes on Saturday. We know that there will definitely not be a Triple Crown winner in 2022. Rich Strike is opting out, as trainer Eric Reid is pointing the Kentucky Derby winner to the Belmont Stakes.
Rich Strike is skipping the Preakness Stakes for the Belmont Stakes. I didn't have the most confidence in Rich Strike at this distance, so it's probably for the best. Rich Strike likely would have gotten torched in the Preakness at a shorter distance.
We are going to Belmont Park in Queens for our first look on Friday. Belmont Park has the biggest stakes race this weekend, with the running of the $700,000 Man o' War Stakes (Gr. 1) on the turf. There are five stakes races on Saturday at Belmont.
Head below for our best Belmont Stakes picks on May 12, 2022.
Race 2
(1) Stormi Cat Lady
+160 (8/5)
(2) Bells On Her Toes
+300 (3/1)
(3) Queentigua
+600 (6/1)
(4) Dutchess of N Y
+600 (6/1)
(5) Game Theory
+1500 (15/1)
(6) Simple Sugar
+250 (5/2)
Race 2 covers 6 ½ furlongs on the dirt for a $28,000 purse. Simple Sugar and Stormi Cat Lady should go on well in this race.
Simple Sugar has a win in seven attempts on February 12. She beat My Delicious by 4 lengths for a $32,000 purse in that one.
Following the win, the filly finished 4th in a $36,000 and $28,000 race. She is going to require more to get more involved on Thursday afternoon.
Stormi Cat Lady is 1 for 19 and finished 2nd, 7th, 2nd in her last three starts. The filly most recently placed 2nd behind London Gold by a neck for a $28,000 purse.
That was a nice run after finishing 7th on April 2 at Aqueduct. She's not well built for anything more than 6 ½ furlongs, but this distance suits her needs.
Race 5
(1) School of Thought
+800 (8/1)
(3) U Cant Handle This
+1200 (12/1)
(5) Heels Together
+250 (5/2)
(6) Saratoga Commando
+350 (7/2)
(7) Fleur Elyse
+600 (6/1)
(8) Positive Sum
+600 (6/1)
Race 5 is a $45,000 event covering 6 ½ furlongs on the dirt. Look at Afilada and Saratoga Commado as the most likely winners.
Afilada is winless in six races and finished in the top-3 in four assignments. The filly is 2nd and 3rd in her previous two attempts.
She placed 2nd behind Thats Pretty Nice by 3 ½ lengths for a $43,000 purse on February 18. That was a nice trip and she followed up with another decent effort.
Afilada showed 3rd in a $30,000 event on April 6. With the drop down in class, something better was probably expected, but it was acceptable.
Saratoga Commando had a strong debut on August 9. She was in good form at Saratoga to place 2nd behind Union Gables by a neck for a $72,000 event.
The filly went on a layoff following that perfect and returns on Friday. Down to $45,000 in a beatable class, expect Saratoga Commando to have success.
Race 8
(3) She's a Black Belt
+450 (9/2)
(4) Bustin Bay
+160 (8/5)
Post Time: 4:40 p.m. EST
Distance:1 1/16 Miles
Purse:$40,000
Race 8 covers 1 1/16 miles for a $40,000 purse. This looks like a Sweet Mia and Bustin Bay race. Sweet Mia is a four-time winner through 21 assignments.
The mare finished 1st, 5th, 3rd, 4th in her previous four races. She won a $50,000 race by a neck on January 16.
That was an impressive trip from Sweet Mia, but she couldn't keep on after finishing 5th, 3rd, 4th in her previous three assignments. She most recently finished 4th in a $50,000 event.
Bustin Bay is 5 for 17 and finished 1st, 1st, 5th, 5th, 2nd in her previous five outings. In her previous showing, Bustin Bay placed 2nd behind Hydra by 2 ¼ lengths for $55,000.
She is trying to go back to the winner's circle for the first time since January 2 today. In that performance, Bustin Bay beat Fair Regis by 6 ¼ lengths in a $50,000 start.
Bustin Bay should be the best in this $40,000 event with a good chance of finding a winning presence in Race 8.