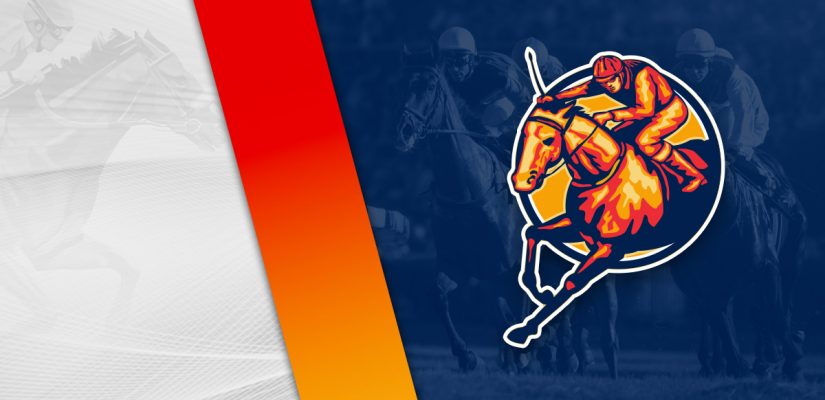 Were you looking forward to a Triple Crown bid in 2022? We didn't even make it to the Preakness Stakes. Rich Strike will not participate in the second leg of the Triple Crown. His team will focus on the Belmont Stakes and give Rich Strike next Saturday off.
This is a strategic play for Rich Strike. He wouldn't have benefited from running at a shorter distance, but should appreciate the marathon at Belmont Park. It's unfortunate for race fans who wanted to see the improbable longshot have a chance at the Triple Crown.
The biggest loser with Rich Strike passing on the Preakness is NBC. The ratings will not be as strong with Rich Strike out of the race. But favorite for the Derby, Epicenter, is looking to bounce back with a win after getting edged out.
We're at Belmont Park for the $700,000 Man o' War Stakes (Gr. 1) on the turf. Belmont has five stakes races and a total of 11 races worth $1,787,000.
Head below for our best Belmont Park picks and Man o' War Stakes pick for May 14, 2022.
Race 3 – Vagrancy Handicap
(1) Assertive Style
+2000 (20/1)
(2) Frank's Rockette
+300 (3/1)
(3) Kept Waiting
+500 (5/1)
(4) Miss Brazil
+300 (3/1)
(5) Bella Sofia
-125 (4/5)
The $150,000 Vagrancy Handicap is a Grade 3 event on the dirt across 6 ½ furlongs. Frank's Rockette and Bella Sofia should be within striking distance.
Frank's Rockette is 8 for 20 and in the top-3 in eight of his previous nine outings. In her last two, Frank's Rockette placed 2nd in the $100,000 Sugar Swirl Stakes (Gr. 3) on December 18 at Gulfstream Park.
She did the same on April 2 in the $200,000 Carousel Stakes, placing behind Acting Out by a half-length as the favorite. Frank's Rockette has a definite chance in this race.
Bella Sofia is 1st, 2nd, 1st, 1st, 1st, 4th in six career events. In her most recent race, Bella Sofia finished 4th in the $1,000,000 Breeders' Cup Filly and Mare on November 6.
That was a decent effort in a very tough race. Prior to that one, Bella Sofia defeated Lady Rocket by 3 ½ lengths in the $250,000 Gallant Bloom Handicap (Gr. 1) on September 26.
A month earlier, Bella Sofia won the $500,000 Longines Test Stakes (Gr. 1). That was an impressive 4 ¼ length win.
Down all the way to $150,000 after a million-dollar race, expect Bella Sofia to have the best chance of winning the Vagrancy Handicap.
Race 8 – Man o' War Stakes
(5) Highland Chief
+2000 (20/1)
The $700,000 Man o' War Stakes (Gr. 1) is the feature this weekend in North America. Scheduled between the Kentucky Derby and Preakness Stakes, it's always a nice race to have sandwiched during Triple Crown season.
Gufo is 8 for 15 and a seasoned graded runner. He is 1st, 10th, 3rd, 1st, 1st in his previous five attempts.
Gufo is coming off a $200,000 win in the Pan American Stakes (Gr. 2) on April 2. He defeated Abaan by 2 lengths in that impressive display after struggling in the $4,000,000 Longines Breeders' Cup Turf (Gr. 1).
Yibir is 6 for 14 and won the Longines Breeders' Cup Turf in November 6. That was his last race on US soil before a transfer to the UK.
The gelding most recently placed 2nd in the Betfair Exchange Jockey Club Stakes (Gr. 2). He was racing against some of the best turf racers in the world overseas. Back home in the US, this looks like it should be a nice homecoming.
Race 9 – Peter Pan Stakes
(2) Electability
+350 (7/2)
(3) Complete Agenda
+800 (8/1)
(4) We the People
+300 (3/1)
(5) Golden Gilder
+400 (4/1)
(6) Western River
+600 (6/1)
(7) Cooke Creek
+1500 (15/1)
(8) State Planning
+1500 (15/1)
Post Time: 5:19 p.m. EST
Distance:1 ⅛ Miles
Purse:$200,000
Race 9 is the $200,000 Peter Pan Stakes at Belmont Park. We the People and Electability look like horses to consider in the Peter Pan.
Electability has finished 7th, 1st, 1st in his career and will face his most difficult challenge to date. He should run well enough for a chance to win, though.
The $300,000 gelding most recently had a win by a head on April 8 at Aqueduct Racetrack. That was a solid $82,000 win following a half-length $80,000 win on March 5.
This is going to be a much bigger test, but he'll have a chance. We the People is 1st, 1st, 7th in his career.
He is down in class after finishing 7th in the $1,250,000 Arkansas Derby (Gr. 1) on April 2. That was much too tough after an $84,000 and $106,000 win.
We the People won that $106,000 race easily by 5 lengths. After failing at the $1,250,000 level, expect We the People to get a better look in the Peter Pan Stakes.