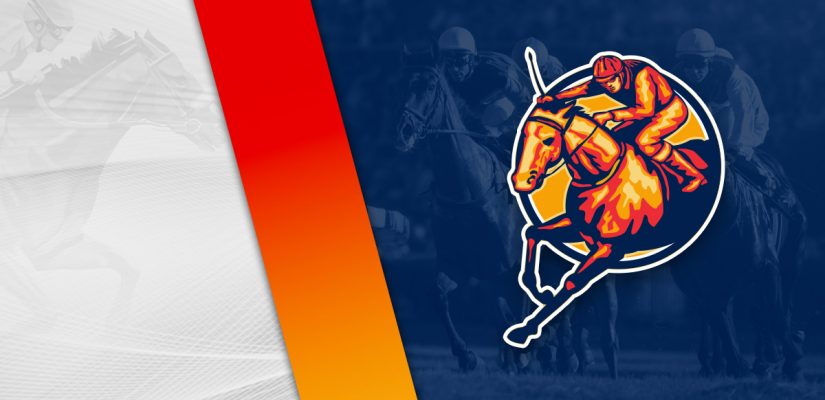 It's Memorial Day Weekend and there is some good racing a week before the Belmont Stakes. Next Saturday is the running of the Belmont Stakes. This is the final leg of the Triple Crown. We had two different winners at the Kentucky Derby and Preakness Stakes.
Rich Strike is back for the Belmont Stakes looking to make it two of three wins in the Triple Crown. It's not expected to be easy, but he should appreciate the extra distance.
Our first look on the racetrack Friday is at Belmont Park. Belmont has nine races worth $660,000 this afternoon. Head below for our best Belmont Park picks on May 27, 2022.
Race 1
(1) Wasabi Boy
+450 (9/2)
(4) Gotta Like Him
+400 (4/1)
(5) Please Baby
+300 (3/1)
The first at Belmont Park is a $90,000 event covering 5 furlongs. This is a race for the youngsters. Vamanos is the only horse that has appeared in a race in his career. The rest are first-time runners.
Please Baby and Forte should get off to hot starts in their debut. Please Baby is a $45,000 purchase in March. Some of his workouts have been better than his pricetag indicates.
Forte is the most promising colt in this field. He's a Todd Pletcher trainee and expected to have a good trip right away.
Forte was purchased for $110,000 at auction in September. He's been putting in work and Pletcher has to feel good about his chances.
The colt is coming off a sharp workout on May 20, with a time of 48 seconds at 4 furlongs. He has a bright future and should do well right out of the gate for Forte.
Race 3
(4) Mrs. Green
+800 (8/1)
(5) Frosted Oats
+300 (3/1)
(6) Bali Belle
+250 (5/2)
(7) Mostly Harmless
+1500 (15/1)
Race 3 is a $90,000 event covering 6 furlongs on the inner turf. Look at Bali Belle and Frosted Oats to put up a big fight in this race.
Bali Belle is winless in five attempts, but could get this done on Friday. She's 4th, 2nd, 2nd in her previous three outings.
Bali Belle placed 2nd in back-to-back $38,000 and $35,000 races. However, she fell off in her latest race to 4th in a $50,000 event. The talent is there, though she needs more to beat Frosted Oats.
Frosted Oats is winless in three races, finishing 2nd, 3rd, 9th. She is showing improvement and can do one better Friday.
The filly most recently placed 2nd behind Hot Fudge by 2 ¼ lengths for $90,000 in September. This was after showing 3rd on August 8 for $100,000.
Off a layoff, expect Frosted Oats to get into the mix with a win.
Race 6
(1) Ancient Brown
+1000 (10/1)
(2) Mia Bea Star
+1200 (12/1)
(5) Stone Creator
+120 (6/5)
(6) Know It All Audrey
+1500 (15/1)
Post Time: 3:34 p.m. EST
Distance:1 Mile
Purse:$80,000
Race 6 is an $80,000 event covering a mile on the dirt. Gallina and Stone Creator should have a strong presence in the sixth at Belmont.
Gallina is 2 for 10 and looking for a third straight win on Friday. After notching her first career win on January 2 at Aqueduct Racetrack, Gallina followed up with a $55,000 win by ¾ lengths most recently on February 4.
This is a spot where Gallina can do it again, but this is going to be tougher up in class. Stone Creator should put pressure on Gallina in the final stretch.
Stone Creator is 2nd, 2nd, 2nd, 1st in four attempts. The filly has stakes experience after starting her career with a $70,000 win by 5 lengths. Too easy, so up she went to stakes racing.
She placed 2nd in the $100,000 East View Stakes on March 27 at Aqueduct Racetrack. Not bad. In her most recent attempt, Stone Creator placed 2nd again, this time in an $80,000 race.
To a mile from 1 1/16 mile racing, expect Stone Creator to prefer these terms. Stone Creator looks like the best.