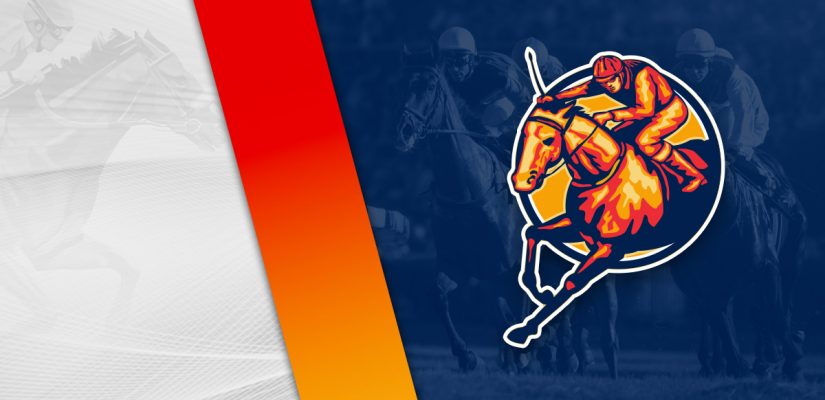 It's Memorial Day Weekend and there are horse racing picks to play on Saturday. This isn't a big stakes day, but the Belmont Stakes is next weekend. That's something to look forward to despite no Triple Crown bid live.
Rich Strike Back In The Saddle
Longshot Kentucky Derby winner, Rich Strike, will make his much-anticipated return to the racetrack at Belmont Park.
Our first look on Saturday afternoon is at Belmont Park, the home of the Belmont Stakes next Saturday. Belmont Park has ten races worth $648,000.
Head below for our best Belmont Park picks on May 28, 2022.
Race 4
(1) Jack the Cat
+600 (6/1)
(2) Hieroglyphics
+1500 (15/1)
(3) Artemus Bridge
+500 (5/1)
(4) American Lincoln
+800 (8/1)
(5) Grumps Little Tots
+200 (2/1)
(6) Nutzforboltz
+600 (6/1)
(8) Kid Chocolate
+2000 (20/1)
(9) Prioritize
+600 (6/1)
(10) Battalion
+400 (4/1)
For our first selection at Belmont Park, we have a $55,000 event covering 1 1/16 miles on the inner turf. Look for Prioritize and Mo Ready to be competitive at the wire. They are high on my shortlist to win.
Prioritize is dropping in class after struggling to get involved recently. He hasn't finished in the top-3 in a long minute, but should appreciate this grade on Saturday.
Prioritize won at Saratoga last July and then showed 3rd in September. Since those outings, it's been tough on him.
He's 5th, 7th, 7th in three races in 2022 and needs better on Saturday. This class should give him a better chance.
Mo Ready is in a similar spot looking for better results on a class drop. He's finished 5th, 7th, 6th, 6th in his previous four races, with a strike rate of 2 wins in 16 races.
Todd Pletcher should know what he's doing with Mo Ready on Saturday. This looks like his most winnable assignment in a long time.
Race 7
(4) Lord Flintshire
+600 (6/1)
(5) Rally Squirrel
+300 (3/1)
(6) Mr Breadwinner
+1000 (10/1)
(7) Stop the Spread
+3000 (30/1)
(8) Son of an Ex
+1500 (15/1)
(10) The Man to See
+2000 (20/1)
We're back to the inner turf on Saturday. Rally Squirrel and Lord Flintshire look like top contenders in Race 7. This is a 1 1/16 mile event for an $80,000 purse.
Rally Squirrel is 2 for 6 and has a chance of getting this one done Saturday afternoon. The colt is 2nd, 5th, 1st, 8th, 1st, 4th in six outings.
In his latest attempt, Rally Squirrel placed 2nd behind Saratoga Flash by 2 ¼ lengths for a $80,000 purse. Not a bad go after winning three races back for a $36,000 purse on January 8.
Lord Flintshire has a win in 11 assignments in his career. He won a $45,000 event on June 17 and followed up in 2nd for two outings.
Lord Flintshire most recently finished 5th on April 30 as one of the favorites in an $80,000 assignment. He's capable of better. Prior to that trip, Lord Flintshire showed 3rd for a $72,000 prize.
If Jose Ortiz gets the right trip in this one, we could have an upset in Race 7.
Race 8
(1) Sibelius
+1200 (12/1)
(2) Highly Motivated
+250 (5/2)
(4) Market Alert
+1200 (12/1)
(7) Captain Bombtastic
+1000 (10/1)
(8) Hammerin Aamer
+1200 (12/1)
(9) Stage Raider
+300 (3/1)
Post Time: 7:45 p.m. EST
Distance:1 Mile
Purse:$94,000
Race 8 is a mile on the dirt for a $94,000 purse. Look closely at Stage Raider and Highly Motivated as serious contenders.
Stage Raider has finished 2nd, 5th, 1st, 1st, 2nd in five attempts. He was a back-to-back winner on April 10 and May 14. In his latest win, Stage Raider beat Civic War by 3 lengths on May 14 for $92,000.
Impressive form, but Stage Raider is looking for a win since then. In his last start, Stage Raider placed 2nd behind Buck Moon by 1 ½ lengths for a $120,000 purse.
Down to $94,000, Stage Raider is a player. Highly Motivated is going to be tough closer to the inside rail, though.
Highly Motivated has graded experience and appeared in the Kentucky Derby last year. He also has experience in the Toyota Blue Grass (Gr. 1), placing 2nd behind Essential Quality by a neck at the wire in the $800,000 race.
After finishing 10th in the Derby, Highly Motivated made a return on April 16 at Keeneland. He finished 4th in the $120,000 race.
With the rust shaken off and a class drop, expect Highly Motivated to be the best.