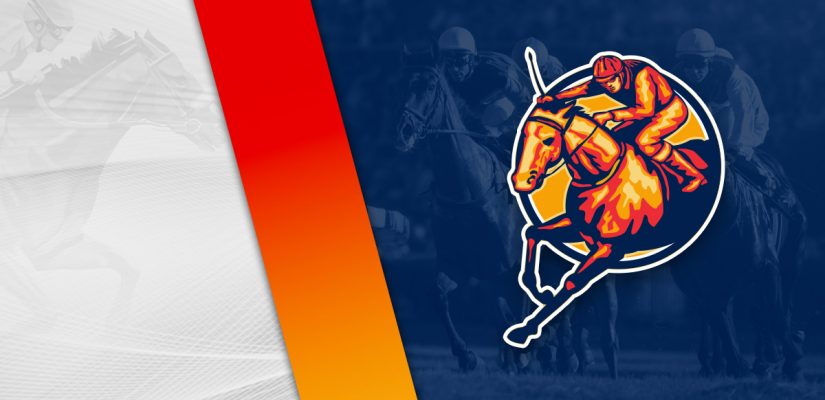 We have a Breeders' Cup Challenge Race to get to on Memorial Day at Santa Anita Park tomorrow. During a reasonably quiet holiday weekend for stakes racing, a Breeders' Cup Challenge Race is a treat. The $500,000 Shoemaker Mile (Gr. 1) is the feature race of the weekend.
Lookahead To The Breeders' Cup
Following the Belmont Stakes next weekend, the focus will shift to the Breeders' Cup in November. The $6,000,000 Breeders' Cup Classic is the biggest race in North America.
We're looking at Belmont Park to open the day Sunday afternoon. Belmont has nine races worth $624,000 in prize money. Head below for our best Belmont Park picks on May 29, 2022.
Race 4
(1) Vintage Hollywood
+400 (4/1)
(3) Brew Pub
+1500 (15/1)
(4) Troubleshooter
+500 (5/1)
(5) Therisastormbrewin
+450 (9/2)
(6) Six Percent
+250 (5/2)
Race 4 is an $85,000 event covering a mile on the dirt. Look for Six Percent and Anejo to be strong runners in the fourth at Belmont Park.
Six Percent is 2 for 21 and 2nd, 8th, 4th in his previous three attempts. He's coming off a strong trip on May 8, placing 2nd behind Royal Tryst by 4 ¼ lengths in a $45,000 event.
This was a solid run from Six Percent after finishing 8th for an $85,000 prize. Back to this level at $85,000, we'll see if he has improved form.
Anejo is 2 for 6 and 1st, 3rd, 5th, 1st in his previous four attempts. He's coming off a $80,000 win by a head on May 1. This was solid work from Anejo.
Anejo also had an $85,000 win by 3 ¾ lengths on August 11, 2021. Anejo has the tools to win in this grade and was one of the only in this race that has proved it.
Race 5
(1) Urban Forest
+300 (3/1)
(2) Codys Express
+800 (8/1)
(3) Say It Loud
+500 (5/1)
(4) Flash Kiss
+800 (8/1)
(6) Proven Hope
+450 (9/2)
(7) Street Fight
+250 (5/2)
(8) Jester's Song
+160 (8/5)
(9) Boston Tea Party
+1200 (12/1)
Race 5 is a $90,000 event covering 6 furlongs on the turf. Look at Say It Loud and Street Fight to show up with big work on Sunday afternoon.
Street Fight is winless in five attempts, finishing 4th, 3rd, 11th, 6th, 2nd. The colt most recently finished 4th in a $90,000 assignment on May 1.
He has stakes experience, but that didn't go well on September 6 at Saratoga. Street Fight finished 11th in the $300,000 Hopeful Stakes (Gr. 1).
Say It Loud is coming off a strong debut on April 23 at Keeneland. He placed 2nd behind Atras by 2 ½ lengths for a $100,000 purse.
That was impressive as a first-time runner. The $170,000 gelding with Flavien Prate board, Say It Out has to be a definite look at this price point.
Race 7
(2) Musical America
+1000 (10/1)
(3) Lost in Rome
+600 (6/1)
(4) Chris and Dave
+160 (8/5)
(5) Supreme Aura
+450 (9/2)
(7) Dark Storm
+600 (6/1)
Post Time: 4:08 p.m. EST
Distance:1 Mile
Purse:$60,000
Race 7 is our final look at Belmont Park this afternoon. Consider a play on No Burn and Chris and Dave in this one.
No Burn is 4 for 12 and looking for a hat-trick. He won a $45,000 event by 2 lengths and then followed up most recently on May 21 in a $36,000 race.
No Burn cleared by 7 lengths and drew off easily. This is a step up for No Burn, but if he brings that 106-speed reading to this race, it's going to be a big chance for No Burn.
Chris and Dave is 17 for 77 and has a lot of experience. He has stakes experience and is great form at the moment.
In his previous three attempts, Chris and Dave finished 1st, 2nd, 5th. In his latest start, Chris and Dave beat Giocare by 3 ½ lengths in a $55,000 event.
That performance came after placing 2nd behind Crypto Cash by a neck. Crypto Cash is a very strong horse at this level, so it was expected. Against these foes, Chris and Dave should have the upper hand.