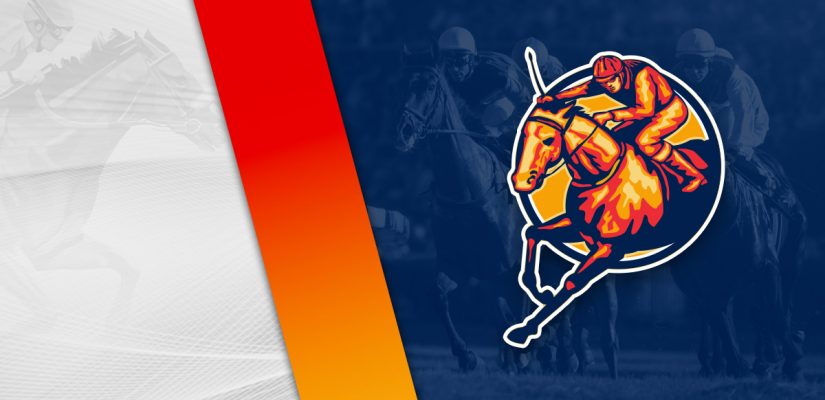 It's time for the Kentucky Derby hangover after a wild Run for the Roses at Churchill Downs. In an improbable fashion, replacement horse Rich Strike won as an 80-1 longshot. His connections didn't even know Rich Strike was participating in the Kentucky Derby the day before.
Second-Biggest Kentucky Derby Upset Of All Time
With the second-biggest longshot of all time, Rich Strike kicked late to beat Epicenter by ¾ lengths. I said it was going to be a wide-open race, right?
The only bigger upset in the Kentucky Derby was in 1913 when Donerail won as a 91-1 horse. The largest upset of all time in horse racing was, fittingly enough, a horse named Upset beating Man o' War at 100-1 odds in the Sanford Memorial Stakes at Saratoga in 1919.
Rich Strike wasn't even on the board when I made my Kentucky Derby picks this week. He replaced scratched Ethereal Road and was 99-1 on Saturday morning. Rich Strike was bet to 88-1 and then right before the gate opened, closed at 80-1 to win the Derby.
Despite not winning on Epicenter, we had other winners, including matchup bets and a three-for-three undercard Derby Day at Churchill Downs. Onward to Sunday for the day after the Derby and looking ahead to the Preakness Stakes in two weeks.
Our first stop Sunday is at Belmont Park in Queens. Belmont has nine races for $683,000 including the feature this afternoon with the $200,000 Ruffian Stakes. Head below for our best Belmont Park picks on May 8, 2022.
Race 2
(1) Elegant Laoban
+600 (6/1)
(3) Emerald Banker
+2000 (20/1)
(4) Kee Tee Gal
+120 (6/5)
(5) Keen Dancer
+1200 (12/1)
(6) Dance for Bourbon
+500 (5/1)
Race 2 at Belmont Park is a $37,000 event covering a mile on the dirt. Elegant Laoban and Kay Tee Gal should be well into the mix deep into the second at Belmont.
Elegant Laoban has been showing good control recently and is winless in 15 races after placing 2nd in back-to-back events on March 18 and April 10. The filly placed 2nd behind Dare to Be Great by 4 ¼ lengths in a $35,000 assignment in March.
She placed again less than a month later, this time behind by 7 lengths for a $35,000 prize. Expect another competitive bid from Elegant Laoban.
Kay Tee Gal is a likely type to strike for Todd Pletcher on Sunday. She is 7th, 2nd, 6th, and eased in class after going winless at Aqueduct.
Two races back, Kay Tee Gal placed 2nd behind Bells On Her Toes by a half-length in a $35,000 race. She edged up in class to $43,000 following that performance.
That didn't go as expected, with Kay Tee Gal finising 6th and dropping back down in class today. This should be much more doable for Kay Tee Gal versus a weaker field.
Race 3
(2) Purple Hearted
+300 (3/1)
(4) Royal Tryst
+600 (6/1)
(5) Six Percent
+3000 (30/1)
(6) Forever Wicked
+800 (8/1)
Race 3 is a mile on the dirt for a $45,000 purse. Look for Air Show and Purple Hearted to get involved deep into the stretch run.
Purple Hearted is a two-time winner through 13 attempts in his career, with the gelding going in two races ago in a $45,000 outing. Purple Hearted beat Good Culture by 7 ¼ lengths in that impressive display.
However, he was unable to regain that same form on April 10. Purple Hearted finished 4th in a $55,000 assignment and wisely back down to $45,000.
Air Show is 2 for 15 and 4th, 5th, 3rd in his previous three at Aqueduct Racetrack. He's capable of better.
In his most recent attempt, Air Show showed 3rd for a $45,000 purse. The gelding finished 5th on March 20 in a $55,000 race.
With Flavien Prat aboard at Belmont, look for a more promising result. However, Purple Hearted at 3/1 appears like the best value in Race 3.
Race 8 – Ruffian Stakes
(1) Bank Sting
+800 (8/1)
(2) Lady Rocket
+200 (2/1)
(3) Royal Flag
+160 (8/5)
(4) Search Results
+350 (7/2)
(6) Make Mischief
+500 (5/1)
Post Time: 4:51 p.m. EST
Distance:1 Mile
Purse:$200,000
Race 8 is the feature race in the US on Sunday. The $200,000 Ruffian Stakes is a mile on the dirt. Expect a good presence from Lady Rocket and Royal Flag in the stretch.
Lady Rocket is 6 for 12 and is going to be involved for Brad Cox in the eighth race. She has finished in the top-3 in seven of her previous eight going into this one.
The mare is coming off her worse performance in a long while. She finished 4th in the $500,000 Madison Stakes (Gr. 1) after a 9-length $250,000 win in the Go for Wand Handicap (Gr. 3) in December.
Did the layoff bother Lady Rocket? Maybe so, but that was a tough race. Royal Flag is 6 for 13 and has competed in some elite races.
Royal Flag most recently finished 5th in the $2,000,000 Longines Breeders' Cup Distaff (Gr. 1) on November 6. She's run in six straight graded races, with a win two races back in the $250,000 Beldame Stakes (Gr. 2) by 4 ¼ lengths.
It's going to be a good one between Lady Rocket and Royal Flag, with the No. 3 getting to the wire 1st.