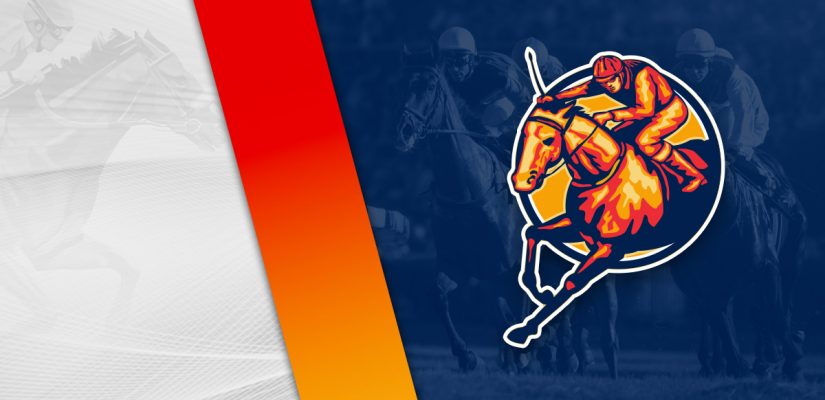 The weekend is quickly approaching and that means the Preakness Stakes is only a few days away. The $1,000,000 Preakness Stakes (Gr. 1) will take place on Saturday at Pimlico in Baltimore. We'll also have a lot of stakes racing to go along with the Preakness Stakes on Saturday.
Pimlico has three stakes races on the docket today, while Belmont has one $100,000 event. There are several big time tracks with stakes racing on Saturday. Belmont, Keeneland, Pimlico, and Santa Anita all have races worth noting, but all of the attention will be on Authentic in the Preakness.
We will take a look at what Belmont has to offer on Thursday afternoon in Elmont, NY. There are nine races on the schedule worth a total of $442,000. The available money gets kicked up to $1,223,000 on Saturday. Let's see how we can do with three selections at Belmont Park on this nine-race card today. Head below for our free Belmont Park picks for October 1, 2020.
Race 2
(1) Queen Kahen
+600 (6/1)
(2) Forgotten Hero
+500 (5/1)
(4) Blunt Force
+400 (4/1)
(5) Cover Photo
+160 (8/5)
(6) Whyishesolucky
+3000 (30/1)
Post Time: 1:24 p.m. EST
Distance:6 Furlongs
Purse:$33,000
We'll get started at Belmont with Race 2, which consists of 6 furlongs of racing on the dirt for a $33,000 purse. This is one of the smallest races, monetary wise, at Belmont on Thursday afternoon. Hopefully we can turn it into something, though. This is a six-horse field taking the call to the post. It could turn into a duel between Cover Photo and Tied Up in the stretch. Cover Photo is the betting favorite on the morning-line with a price of 8/5.
Cover Photo is 4 for 16 in her career with some good effort for the most part. She has finished in the top-3 in 9 of 16 outings, including top-3 finishes in 5 of her last 6 performances. Her last two outings have been productive, placing twice by a half length in a $15,300 event on July 27 and a half length again in a $32,000 race most recently on September 15.
That showed Cover Photo is capable of hanging around in class like this, and should be able to run near the front today. Tied Up was ranked 63rd in wins in 2019. He won quite often. In fact, Tied Up never lost with six straight wins from May to August. Tied Up lost on his return this past July, but followed up to win two in a row on August 12 and August 29 at Saratoga.
In his most recent win, Tied Up beat Bustin to Please in a 2 ¼ length win for $43,000. Preceding that was a $32,000 win by 4 ½ lengths. Her last effort was a disappointment to finish 5th, but confident she can come back with a much better performance. Expect Tied Up to bounce back in fine form to get back on the winning track at Belmont on Thursday.
Race 5
(1) Brush Country
+800 (8/1)
(2) Releasethethunder
+400 (4/1)
(3) Hawaiian Noises
+3000 (30/1)
(4) Skyler's Scramjet
+350 (7/2)
(5) Vineyard Sound
+450 (9/2)
(6) Shamrocked
+500 (5/1)
(7) Wegotoldyougotsold
+180 (9/5)
Post Time: 3:05 p.m. EST
Distance:6 ½ Furlongs
Purse:$46,000
Race 5 is our next stop at Belmont Park. A purse of $46,000 is on offer in this event, which covers 6 ½ furlongs on the dirt. I'm looking at Skyler's Scramjet and Wegotoldyougotsold on my shortlist for Race 5.
Skyler's Scramjet has graded experience with six appearances. Only one was a win on March 10, 2018 in the Tom Fool Handicap (Gr. 3). He does have a recent win on July 25 in a $49,000 claiming event. Skyler's Scramjet followed up to finish 5th in a $57,000 event on August 15.
That was too tough for Skyler's Scramjet. However, Skyler's Scramjet is down in class for Wednesday afternoon and should be able to compete at this level. He has been inconsistent, but this should be a winning outing for him.
Wegotoldyougotsold has been consistent, but hasn't been able to find the winner's circle since November 30, 2018 at Aqueduct. That said, Wegotoldyougotsold has finished in the top-3 in three straight races and top-3 in 4 of his last 5 entries. In his last performance, Wegotoldyougotsold showed 3rd in a $49,000 event on September 7.
Prior to that outing, Wegotoldyougotsold placed 2nd in a $50,000 race. Maybe he hasn't been hitting the winner's circle, but has been running near the front in some tough races. Wegotoldyougotsold is coming off a sharp run in the morning with a time of 48.12 seconds at 4 furlongs on September 26. He should succeed in this class on Thursday afternoon.
Race 8 – Joseph A. Gimma Stakes
(1) Infringement
+500 (5/1)
(2) Irish Constitution
+160 (8/5)
(3) Chasing Cara
+1200 (12/1)
(4) No Mo' Spending
+200 (2/1)
(5) Mashnee Girl
+1000 (10/1)
(6) Stimulus Check
+350 (7/2)
Post Time: 4:47 p.m. EST
Distance:7 Furlongs
Purse:$100,000
Race 8 is the feature race at Belmont Park on Thursday afternoon. It will cover 7 furlongs on the dirt for a $100,000 purse. No Mo' Spending and Irish Constitution are going to be involved in the stretch for the top prize. No Mo' Spending has shown nice improvement after finishing 7th in her debut on June 18 at Churchill Downs.
There wasn't much to be excited about in that performance, as No Mo' Spending weakened and finished 7th in the $79,000 event. Since that performance, No Mo' Spending has gone 3rd and 1st. She showed 3rd on August 5 at Saratoga in a $62,000 event, and then broke through to win on August 30 by 3 ½ lengths in another $62,000 race.
No Mo' Spending jumps up in class following that performance. She will be making her stakes debut on Thursday in the Joseph A. Gimma Stakes. No Mo' Spending made a couple of 4-furlong workouts in September, with times of 49.60 seconds and 51.20 seconds. Irish Constitution will make an appearance in her second stakes race. She finished 4th in the $250,000 Spinaway Stakes (Gr. 1) on September 6 in the second outing of her career.
Can't say that was a bad performance by Irish Constitution in just her second race. That was a tough race and she competed hard. Prior to that race, Irish Constitution won by a nose over Party At Page's for a $62,000 purse. Back down in class following the Spinaway Stakes, Irish Constitution holds a strong chance of winning this $100,000 event on Thursday.