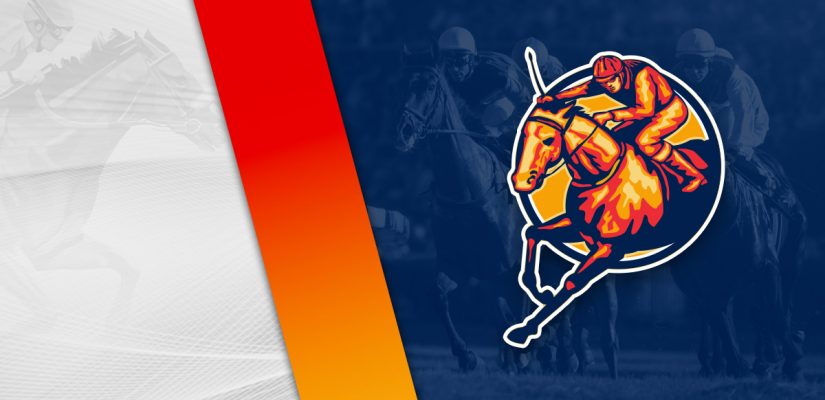 Yesterday was an unusually quiet day for stakes racing in North America, as Ascot Racecourse in the UK had a day in the spotlight. The $200,000 Lexus Raven Run Stakes (Gr. 2) was the biggest race in North America, a race in which we cashed on Venetian Harbor. It was a winning day overall at Keeneland on Saturday with two of three winning horses on our card. It's hard to argue with a profitable day in Lexington.
Sunday is a big day at Woodbine with four stakes races scheduled in Toronto. The running of the $600,000 E.P. Taylor Stakes (Gr. 1) is the feature race of the day in North America. It's one of two Grade 1 races, which also includes the $300,000 Northern Dance Turf (Gr. 1) at Woodbine on Sunday. The way I see most of the card at Woodbine today is good for watching, but that card is wide open from a handicapping perspective. Belmont Park in Elmont, NY is of some interest to me, though.
Belmont Park has ten races on the schedule worth a total of $695,000. The running of the $150,000 Hill Prince Stakes (Gr. 2) and $150,000 Knickerbocker Stakes (Gr. 2) are the marquee events at Belmont on Sunday. It's the second biggest races in the US today behind the $200,000 Twilight Derby (Gr. 2) at Santa Anita Park. Head below for our free Belmont Park picks for October 18, 2020.
Race 2
(1) Nisbet Beach (1A) Salt Plage
+600 (6/1)
(3) Cafe Society
+350 (7/2)
(4) Hit the Woah
+1000 (10/1)
(5) Obligatory
+400 (4/1)
(6) Jade Empress
+500 (5/1)
Post Time: 12:55 p.m. EST
Distance:6 Furlongs
Purse:$80,000
Race 2 is one of the bigger events at Belmont Park today. This 6-furlong race on the main track is worth a tidy $80,000 for six horses. Jade Empress and Exact are on my shortlist in this event. Jade Empress is making the third race of her career after a couple of promising efforts on August 23 and September 18. She placed 2nd in her debut by by a half length in a $72,000 race in August, and then followed up to show 3rd a month later in a $63,000 assignment.
Jade Empress is coming off a couple of decent workouts with times of 48.86 seconds and 51.90 seconds at 4 furlongs. Expect Jade Empress to run a close race in Race 2. She will have to contend with Exact, who has beaten Jade Empress in the past. Exact cleared Jade Empress by 5 lengths to pick up place money in the $63,000 race on September 18.
Exact made a strong push for the win that race, which was his debut, but was stopped by Zainalareb in the stretch by 1 ½ lengths. In any case, it was a nice run by Exact as a first-time runner. Exact has looked good in morning workouts with times of 47.05, 49.02, and 50.06 seconds at 4 furlongs leading up to today's outing. She is in the best form in this field and should improve one spot to get into the winner's circle on Sunday.
Race 4
(1) Never Hold Back
+1500 (15/1)
(2) Have a Heart
+3000 (30/1)
(3) Pier Forty
+100 (1/1)
(4) Mr. Fidget
+1000 (10/1)
(5) Stash My Money
+800 (8/1)
(7) Lorenzen
+2000 (20/1)
(8) Unbridled John
+2000 (20/1)
Post Time: 2:01 p.m. EST
Distance:6 ½ Furlongs
Purse:$35,000
Race 4 is our next destination at Belmont Park on Sunday. A purse of $35,000 is up for grabs in this event. Ringgood and Pier Forty are likely going to be in the mix in this 6 ½ furlong showdown.
You aren't going to find a horse that has had much success recently in this race, but Ringgood and Pier Forty should find this assignment easier. Ringgood has finished 3rd and 4th in his last two outings after starting out his career on shaky ground. He was 6th, 7th, 5th, 5th, 5th prior to those two races, so it's a start.
In the best performance of his career, Ringgood showed 3rd on September 2 at Saratoga in a $40,000 event. He followed up for 4th in a $38,000 outing on October 4. That was disappointing, as his connections were hoping to show improvement after getting into the money for the first time in his career.
He remains in the same $35,000 class for Sunday, but I don't believe he will be as bothered against this level of competition. Pier Forty might be one of the only horses to keep pace with Ringgood deep in the stretch. They are the only ones that have shown some form of life on the racetrack recently.
Pier Forty is a $250,000 horse that has been disappointing in his career. Through 17 outings, Pier Forty is still seeking his first win. After finishing 3rd, 4th, 4th in his previous three tilts, Pier Forty receives one of the easiest assignments he's had in a while. Despite what has been a failure of a career for a $250,000 horse, this should be a winnable situation for Pier Forty.
Race 9 – Hill Prince Stakes
(1) Get Smokin
+500 (5/1)
(2) Glynn County
+1500 (15/1)
(3) Decorated Invader
+100 (1/1)
(5) Starting Over
+2000 (20/1)
(6) Chocolate Bar
+1200 (12/1)
(7) Buy Land and See
+400 (4/1)
(8) Money Moves
-200 (1/2)
(9) Assiduously
+800 (8/1)
Post Time: 4:47 p.m. EST
Distance:1 Mile
Purse:$150,000
The Hill Prince Stakes (Gr. 2) is the most anticipated race of the day at Belmont Park. We have a nine-horse field running on the turf for a $150,000 purse in the later stages of Sunday afternoon. Buy Land and See and Decorated Invader are my favorite horses in this feature race. Buy Land and See has been a tough horse so far in his five-race career.
The young colt has gone 3rd, 1st, 1st, 1st, 3rd thus far. The only problem is that Buy Land and See hasn't seen a field of this caliber thus far. This is by far going to be the most difficult assignment of his career. He's appeared in two Black Type stakes races, with a win in the $100,000 Awad Stakes by a neck on October 26, 2019, and most recently he finished 3rd in the $85,000 Mahony Stakes on August 26.
In any case, if Buy Land and See is in the same form as his most recent workout on October 11, then he might have a case here. Buy Land and See completed 4 furlongs in 47.60 seconds. Decorated Invader is going to be a tough out for Buy Land and See and the rest in this field. Decorated Invader is the class of the field and might need some bad luck or get caught in traffic to be held back.
Decorated Invader is 5 for 8 in his career, with a Grade 1 and two Grade 2 wins on his resume. He was a winner of the $250,000 Summer Stakes (Gr. 1) by 1 ¾ lengths on September 15, 2019, $150,000 Pennine Ridge Stakes (Gr. 2) on June 20, and $150,000 National Museum of Racing Hall of Fame Stakes (Gr. 2) on July 18. For a $150,000 Grade 2 race, Decorated Invader doesn't have the kind of top-flight competition you'd expect. This race is his to lose.