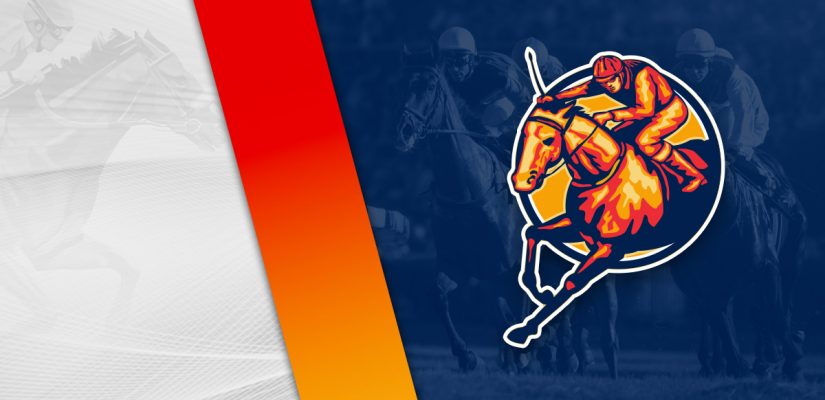 We're two weeks away from the running of the Breeders' Cup Classic at Keeneland in Lexington. That race is going to be broadcast on Saturday night in primetime on NBC. It's great news for horse racing to have a race of that magnitude in primetime on a major network besides cable. Horse racing gained popularity during the sports lockdown throughout the world, and the majority of racecourses continue to collect big handles.
$25 Free Risk-Free Horse Racing Bet!
With tracks capping attendance, and some with no fans at all, it's not like they are swimming in more money, though. Off track wagering isn't big business for the companies that own the racecourses, but at least people are interested.Belmont Park has a lot of stakes racing in Elmont, NY on Saturday afternoon.
There are eight stakes events on offer at Belmont today. Four are worth $150,000, while two co-feature races for $175,000. A total of 11 races are on the docket for today at Belmont Park with $1,412,000. Head below for our free Belmont Park picks for October 24, 2020.
Race 3 – Sleepy Hollow Stakes
(1) Let's Workout
+2000 (20/1)
(2) Hold the Salsa
+250 (5/2)
(3) Masked Marauder
+400 (4/1)
(5) Boss Bear
+1200 (12/1)
(6) Brooklyn Strong
+350 (7/2)
Post Time: 1:15 p.m. EST
Distance:1 Mile
Purse:$150,000
The Sleepy Hollow Stakes, which has to be one of the better named stakes races out there, will run on Saturday afternoon at Belmont Park. A purse of $150,000 is available in prize money for this event, which will cover a mile on the main track. Hold the Salsa and Eagle Orb is one my watchlist for Race 3. Eagle Orb is getting a bit of value on the morning-line at 4/1.
Eagle Orb is a one-time winner as a rookie on August 21 in a $62,000 event. He recorded the win by 1 length over It's Gravy at Saratoga. Eagle Orb took charge at the top of the stretch for the lead and didn't give it up. Following that win, Eagle Orb went stakes racing and didn't have the same success.
He placed 2nd in the $150,000 Funny Cide Stakes by a half length on September 4. You can certainly argue that was a successful run for Eagle Orb, though. He was close and nearly came away with a win there. It was his effort October 2 which was a cause of some concern. Eagle Orb finished 5th in the $100,000 Bertram F. Bongard Stakes. He was the favorite, but there was no bid from him.
Hold the Salsa is 2 for 4 in his career with an appearance in a Grade 2 race on August 7. That didn't go well, but a Grade 2 race is the toughest outing any horse here has entered. In his most recent performance, Hold the Salsa won by 1 ¾ lengths over Lookin for Trouble in the Bertram F. Bongard Stakes, the same race Eagle Orb finished 5th in. That said, if Eagle Orb can find his old form, he can make this a close race. Based on current form, Hold the Salsa is the best option here, though.
Race 6 – Empire Distaff Handicap
(1) Forever Changed
+1500 (15/1)
(2) Ratajkowski
+200 (2/1)
(3) Makingcents
+600 (6/1)
(4) Singular Sensation
+800 (8/1)
(5) Critical Value
+350 (7/2)
(6) Lucky Move
+300 (3/1)
Post Time: 2:53 p.m. EST
Distance:1 1/16 Miles
Purse:$175,000
Race 6 is the co-feature race of the day with a $175,000 purse on the card in this one. This is a dirt race on the main track, which is expected to include seven runners. Lucky Move and Ratajkowski should be able to make their presence felt in the stretch. Lucky Move is 5 for 30 in her career. She is in search of her first win since June 17 in the $100,000 Obeah Stakes. Lucky Move edged away as a sizable underdog in that race. She beat Vault by 1 ¼ lengths in an impressive showing.
That was her first and only stakes win, but could make it two on Saturday. After winning that event, Lucky Move entered the $400,000 Delaware Handicap (Gr. 2) on July 11. That was ill advised, as Lucky Move was outmatched in that race and finished 6th. She slid down to the $125,000 Shuvee Stakes (Gr. 3) on August 30 and she struggled to get into the fray again. Lucky Move settled for 9th in a disappointing effort.
Lucky Move followed up for 4th on October 7 in the $100,000 Lady's Secret Stakes. That race was more suited to her abilities. I think this is the biggest race of her career that she has a chance to win. This isn't the toughest of events despite the higher purse on Saturday afternoon. She will have to contend with a strong runner in Ratajkowski here, though. Ratajkowski is 5 for 9 in her career and looking for more on Saturday.
Ratajkowski has a win in four of her previous six entries, with the most recent on June 18 in the $125,000 Critical Eye Stakes. She had the lead at the ¼ pole and never looked back to edge out Mrs. Orb at the wire. Her most recent performance wasn't in the best of form, as she finished 5th in a $85,000 Black Type race. That said, she is by far the most consistent runner in this race, with six top-2 finishes in nine outings. She can win this if she wants to run on Saturday.
Race 10 – Empire Classic Handicap
(1) Our Last Buck
+1500 (15/1)
(4) Chestertown
+1000 (10/1)
(6) Winston's Chance
+1000 (10/1)
(8) Evaluator
+1200 (12/1)
Post Time: 5:05 p.m. EST
Distance:1 ⅛ Miles
Purse:$175,000
Race 10 is the other feature race at Belmont Park on Saturday. The running of the Empire Classic Handicap is another $175,000 stakes race at Belmont today. Eight horses are expected to participate, with Funny Guy and Mr. Buff likely finding their footing. Mr. Buff is 14 for 39 in his career and is attempting to get back on track after finishing 5th in a Grade 2 race on July 4 and then a Grade 1 event on August 1.
Mr. Buff struggled to finish near the front in the $200,000 Suburban Stakes (Gr. 2) and $750,000 Whitney Stakes (Gr. 1). I'm not sure why Mr. Buff was entering the Whitney Stakes, but the struggle was predictable for him. Leading up to those two races, Mr. Buff went 1st, 1st, 1st, 2nd. Mr. Buff has been successful at the $75,000 and $100,000 Black Type stakes level, but starts to get outclassed beyond that, though.
Funny Guy is fresh off a productive performance on September 26 in the $150,000 Vosburgh Stakes (Gr. 2). He rallied late to place 2nd behind Firenze Fire by 2 ¾ lengths. He's gone 1st, 1st, 4th, 2nd in his previous four performances. In 10 of 14 in his races, Funny Guy has finished at least 2nd, five of which resulted in wins. This colt is a consistent performer who has a good chance of getting into the winner's circle in the Empire Classic Handicap.