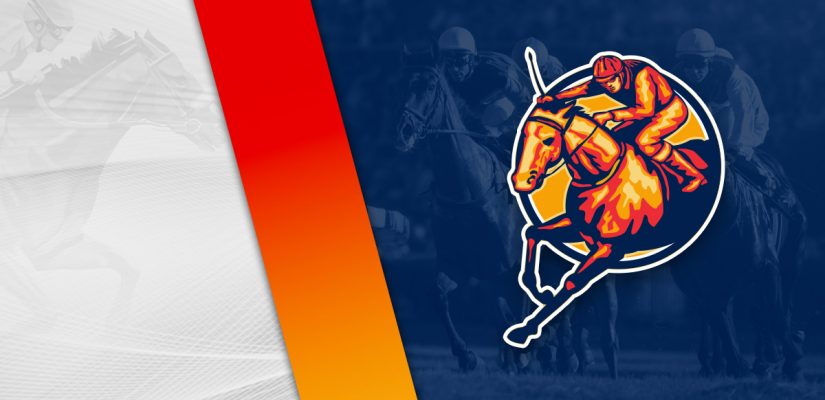 We will look to find more winning selections on the racetrack Sunday. It was a profitable effort at Santa Anita Park on Saturday with a 5/1 horse coming through in Race 4.
When you hit a horse that closes at 5/1, it's not going to be tough to have a profitable day. Along with that winner, there was another winner at Santa Anita yesterday to make it a two for three day.
I'm never going to complain about a result like that, and hopefully we can go in for another positive effort on Sunday. This is another NFL Sunday, but I will be paying attention to the gridiron and the racetrack.
For our first stop on Sunday, we're going to Belmont Park where there are ten races for a total of $614,000 in prize money. Head below for our free Belmont Park picks for October 24, 2021.
Race 2
(1) Joycee Haz Pizzaz
+250 (5/2)
(2) Winning Drive
+300 (3/1)
(3) Storm Advisory
+180 (9/5)
(4) Skyler's Scramjet
+800 (8/1)
(5) Tale Of Mist
+1200 (12/1)
(6) Flowers For Lisa
+400 (4/1)
Post Time: 1:09 p.m. EST
Distance:6 ½ Furlongs
Purse:$36,000
Race 2 is a $36,000 event covering 6 ½ furlongs. Joycee Haz Pizzaz and Storm Advisory should have a strong presence in the stretch in this assignment.
Joycee Haz Pizzaz should have a go at the top prize on these terms. He is a winner of 5 for 17 in his career.
Joycee Haz Pizzaz most recently struck home on October 8. In his most recent event, Joycee Haz Pizzaz went in for a 3 length win over Tapizearenace for a $28,000 purse.
Back up in class, he could find Storm Advisory too tough. Storm Advisory is 15 for 82 and should see a clear track today if he's interested.
Storm Advisory most recently won on May 15 in a $42,000 assignment. He has finished 4th, 6th, 5th in her previous three attempts.
Storm Advisory finished 5th in a $40,000 event on September 27. Down to $36,000 this is going to be a winnable assignment for Storm Advisory. Give him some respect on Sunday.
Race 5
(1) Conquer The World
+600 (6/1)
(2) Please The Pharoah
+800 (8/1)
(3) North Carolina
+450 (9/2)
(4) Advise And Consent
+200 (2/1)
(5) Rock Sugar
+350 (7/2)
(7) Ninth Of April
+5000 (50/1)
(8) Prayer Book
+3000 (30/1)
(9) Partner's Hope
+1000 (10/1)
Post Time: 2:43 p.m. EST
Distance:1 1/16 Miles
Purse:$90,000
Race 5 is a $90,000 event covering 1 1/16 miles on the inner turf. Look for Please The Pharoah and Advise And Content to give a good account in this one.
Please The Pharoah has finished 10th, 5th, 4th, 4th in his career, finishing 4th in back-to-back events on January 31 and March 13.
In his most recent try, Please The Pharoah finished 4th in a $55,000 assignment on March 13. Up to $90,000, but the competition isn't all that stiffer.
Advise And Content should provide Please The Pharoah with a challenge, though. And yes, Please The Pharoah is related to American Pharoah. Their careers haven't been similar, at least so far.
Advise And Consent made his debut on September 19 and looked good to place 2nd behind Kawhi Me a River by 2 ¼ lengths for a $90,000 purse.
That was a terrific look for Advise and Consent, who was purchased for $145,000 in March of 2020. Advise and Consent should have this if she runs in similar form.
Race 7
(1) Bellamy'spartygirl
+2000 (20/1)
(2) Cherokee Song
+1200 (12/1)
(3) Bustinmygroove
+500 (5/1)
(4) Dazzling Speed
+2000 (20/1)
(5) Charlotte Webley
+600 (6/1)
(6) Miss Alex
+1000 (10/1)
(8) Miss Peppina
+120 (6/5)
Post Time: 3:47 p.m. EST
Distance:7 Furlongs
Purse:$35,200
Race 7 is our final selection at Belmont Park on Sunday. This is a 7-furlong assignment for a $35,200 purse. Expect East Wing and Miss Peppina to go well with a chance of scoring.
East Wing is a one-time winner through six attempts, with a winning run on February 6 for a $28,500 purse. She's struggled to get back to the winner's circle, though.
East Wing has finished 5th, 9th, 6th, 5th since then, finishing 5th in her most recent outing for a $41,000 event. She was 6th before that one in a $29,250 race, so the lesser event didn't help there.
Miss Peppina is a one-time winner in ten attempts, going winless in nine straight since winning as a rookie on July 3, 2019. However, this should be her easiest outing in a long while.
Miss Peppina has been running well, finishing 3rd, 3rd, 3rd, 2nd, 4th. She placed 2nd behind Did I Stutter by 2 ¾ lengths in a $45,000 event on February 25 at Aqueduct.
After a layoff, Miss Peppina finished 4th in a $45,000 race. Could have been better. It was an empty finish.
The drop down to a $35,200 race should make a big difference for Miss Peppina. She likely has enough in her this time.