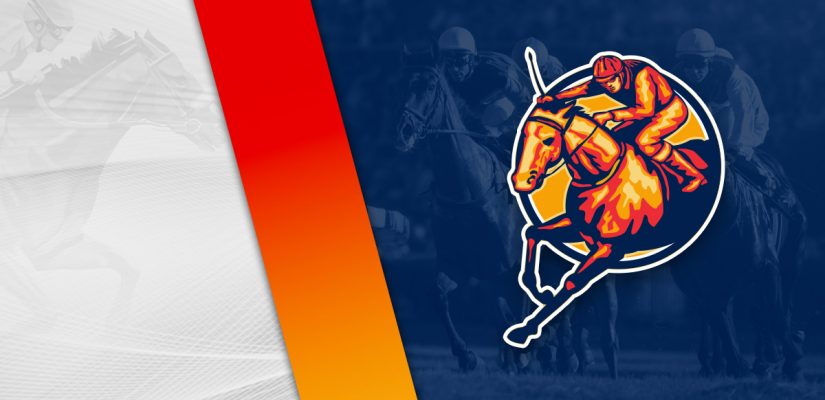 This Saturday is known as the week before the Breeders' Cup Classic. Since the Preakness Stakes, there hasn't been a whole lot of big stakes races in the US. It's been kind of boring in that sense. None of the racing has featured many well-known names, but that is fortunately going to change next weekend at Keeneland in Lexington. The Breeders' Cup Classic is going to be on the docket Saturday.
$25 Risk-Free Horse Racing Bet!
I'm juiced up for that race, which promises to be a must-watch race. We go from no big names on the track for weeks to several in the same event. Tiz the Law, Authentic, Art Collector, and Swiss Skydiver, among others, will participate in the $5,000,000 race. We all wanted a Kentucky Derby rematch between Tiz the Law and Authentic in the Belmont Stakes. We're going to get a rematch in the Breeders' Cup Classic.
For Saturday, we'll check out what Belmont Park is doing today. They have three stakes races on the schedule, with ten in total worth $700,000. Not a bad day of racing in Elmont on Halloween. Head below for our free Belmont Park picks for October 31, 2020.
Race 6 – Zagora Stakes
(1) Beau Belle
+400 (4/1)
(2) Mutamakina
+250 (5/2)
(3) Cap de Creus
+1500 (15/1)
(4) Lemon Zip
+1500 (15/1)
(5) Olympic Games
+500 (5/1)
(6) Luck Money
+800 (8/1)
(7) Lucky Stride
+600 (6/1)
(8) Cambeliza
+1200 (12/1)
(9) Hungry Kitten
+500 (5/1)
Post Time: 3:22 p.m. EST
Distance:1 ½ Miles
Purse:$80,000
This is one of three stakes races at Belmont Park on Saturday. The Zagora Stakes carries a $80,000 purse for 1 ½ miles racing on the turf. Olympic Games and Mutamakina are on my watchlist for Race 6. The french bred Olympic Games should be closer if he runs how she was running in Europe.
Olympic Games finished 5th in the $150,000 Waya Stakes (Gr. 3) on August 8 at Saratoga in her US debut. Back in Europe, Olympic Games went 3rd, 2nd, 2nd in three stakes races before his transfer over the pond. She immediately aimed for a $150,000 Grade 3 race, which appeared to be out of her element. That was a bit of a reach for her and it didn't result in a good result.
Mutamakina will make her debut on US soil in this event. Before jumping over to North America, Mutamakina was competing in tough Grade 1 and Grade 2 races. Overall, she is 2 for 9 in her career and placed 2nd in two Grade 2 events. However, she struggled in her most recent outings.
Mutamakina finished 9th, 5th, 8th, 8th in her previous four races, which included two Grade 1 events and a Grade 2 race. She transfers to the US where she'll find much easier pastures. In her debut, a $80,000 Black Type assignment awaits her in the Zagora Stakes. Against this competition, Mutamakina should run a strong race on Saturday afternoon.
Race 7
(1) Notorious Flirt
+1000 (10/1)
(2) The Last Ace
+600 (6/1)
(3) Big Thicket
+600 (6/1)
(4) Jerry the Nipper
+250 (5/2)
(5) Jemography
+1500 (15/1)
(7) Troubleshooter
+1500 (15/1)
(8) Leap to Glory
+1500 (15/1)
(9) South Africa
+400 (4/1)
Post Time: 3:55 p.m. EST
Distance:6 ½ Furlongs
Purse:$72,000
Race 7 isn't a stakes race, but still features a pretty decent purse of $72,000. This event covers 6 ½ furlongs on the main track. Riken and Jerry the Nipper are my favorite horses in Race 7. Riken has been getting close recently and could be ready to breakout on Saturday afternoon. He has placed 2nd in back-to-back races on September 20 and October 8.
From November 23, 2019 to July 5, Riken had one three straight races at Aqueduct and Belmont Park. Since then, Riken has been unable to get back to the winner's circle. He has gone 8th, 4th, 2nd, 2nd, so came close in his most recent showings, though. Riken was 2nd on September 2nd to finish ¾ lengths behind Harris Bay in a $55,000 event.
He tried again on October 8 and landed in the same place in another $55,000 event. Riken was 4 ½ lengths behind Bears Mafia in that contest. I think he's likely going to be close again on Saturday. He might need to break really well out of the gate and catch a break, but Riken has to be worth some consideration.
Jerry the Nipper is 1 for 2 in his short career. He placed 2nd as a first-time runner on January 25 at Aqueduct in a $60,000 race. That was a 4 ¼ loss for Jerry the Nipper. He came back in February to win by 6 ¾ lengths in an easy win in another $60,000 assignment. Jerry the Nipper is a $310,000 horse expected to win in this class and beyond. He's coming off a nice workout on October 23 with a recorded time of 1:00.60 at 5 furlongs. On his return to the track, expect Jerry the Nipper to prevail.
Race 9 – Bold Ruler Handicap
(2) Share the Ride
+250 (5/2)
(3) Wendell Fong
+1000 (10/1)
(4) Arch Cat
+1000 (10/1)
(5) Majestic Dunhill
+250 (5/2)
Post Time: 4:57. EST
Distance:7 Furlongs
Purse:$100,000
The Bold Ruler Handicap is the feature race at Belmont Park on Saturday. The Bold Ruler Handicap comes with a purse of $100,000. The two runners on the outside, Phat Man and Majestic Dunhill, should present a good effort in this race. Majestic Dunhill is 4 for 20 in his career and has plenty of stakes experience.
11 of his previous 14 races have been stakes events. Majestic Dunhill was only able to win two of those back in 2018, though. Since his last win on November 10, 2018, Majestic Dunhill has gone winless in ten straight outings, placing 2nd in three of those performances. In his last stakes race, he finished 9th in the $300,000 Forego Stakes on August 29.
Following that entry, Majestic Dunhill dropped in class for a September 25 allowance race. He looked more comfortable in that one, as he placed 2nd behind Lenstar for a $70,000 purse by a neck. Expect him to be close with a chance to pull off the win in Race 9 at Belmont. Phat Man should be right there with him in the stretch.
Phat Man is 7 for 27 in his career and has been in the top-2 in three straight performances. Those were three straight Grade 3 and Grade 2 races, which included a win in the $150,000 Fred W. Hooper Stakes (Gr. 3) on January 25 two races ago. He followed up for 2nd in the $300,000 Gulfstream Park Mile Stakes (Gr. 2) to finish ahead of Hog Creek Hustle by 5 lengths and lose behind Mr Freeze by 3 lengths. A win should be within reaching distance for Phat Man.