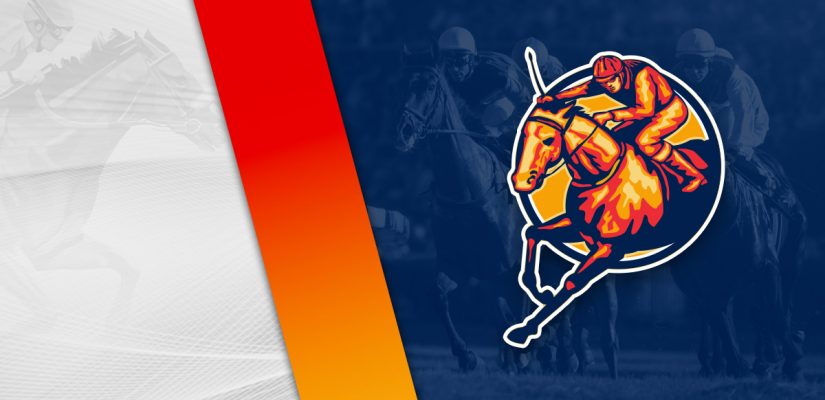 The Thursday card brings some lower and mid-tier tracks, and then a big one in Elmont, NY at Belmont Park. Speaking of New York, a judge ordered that a hearing between the NYRA and Bob Baffert can proceed. That's not what Baffert wanted to see. If it goes in NYRA's favor, then they can issue a suspension to Baffert.
$25 Risk-Free Horse Racing Bet!
This could block a potential Triple Crown bid for Baffert in the future at Belmont Park. That might be the biggest takeaway from a suspension, but he also wouldn't be able to run at Saratoga and Aqueduct Racetrack. The NYRA hasn't won yet, though they get to proceed with that recent ruling.
We are in Florida and New York on Thursday afternoon. If you are looking for picks from Hallandale Beach, then check out what we have at Gulfstream Park. Belmont has nine races worth $566,000 this afternoon. Head below for our free Belmont Park picks on October 7, 2021.
Race 2
(1) Caramocha (1A) Chasing Cara
+1500 (15/1)
(2) I'm Perfect Too
+140 (7/5)
(4) Because of Susan
+1500 (15/1)
(5) Vienna Code
+1000 (10/1)
(6) Pendolino
+2000 (20/1)
(7) Pretty Clever
+250 (5/2)
Post Time: 1:09 p.m. EST
Distance:1 Mile
Purse:$80,000
Our first stop at Belmont Park on Thursday is Race 2, a mile race for a $80,000 purse on the dirt. I'm Perfect Too and Pretty Clever are likely going to be worth a look in this event.
They should be involved in the stretch run. Pretty Clever will have to come from the outside, but should have room to get near the front at the wire.
She has finished 10th, 2nd, 1st, 9th, 3rd in five attempts, with a winning performance on July 11. Pretty Clever beat Shamalamadingdong by a neck for a $75,000 purse, and then went 9th and 3rd in her next two assignments.
Pretty Clever most recently showed 3rd on September 18 for a $80,000 prize. She wasn't that far off, just 1 length and a neck away.
I'm Perfect Too has finished 2nd and 1st in two career attempts. As a rookie, she placed 2nd behind Towering Orbit by a half length in a $85,000 assignment.
In her next outing, I'm Perfect Too defeated Equal Pay by a neck for a $100,000 purse. The filly is only getting better and is dropping to $80,000. I'd consider a look at I'm Perfect Too in this spot.
Race 7
(1) My Roxy Girl
+600 (6/1)
(3) Saratoga Beauty
+500 (5/1)
(5) Annika Gold
+2000 (20/1)
(6) Starship Reina
+1200 (12/1)
(7) Awesome Indra
+180 (9/5)
(8) Cover Photo
+3000 (30/1)
Post Time: 3:49 p.m. EST
Distance:6 ½ Furlongs
Purse:$55,000
Race 7 is a $55,000 event covering 6 ½ furlongs on the dirt. Sweet Mia and Awesome Indra should run in the fray in the stretch.
Sweet Mia is 3 for 14 in her career, and has finished 2nd, 2nd, 5th in her previous three attempts. She placed 2nd in back-to-back outings on June 6 and July 5.
Sweet Mia placed behind My Roxy Girl by a neck for a $48,000 purse, and then did the same in 2nd on July 5. The filly placed behind Awesome Indra by a nose for a $55,00 prize.
That was an entertaining race, and I'm sure that those two are going to put on a pretty good show on Thursday afternoon. Awesome Indra is 4 for 18 in her career.
She has finished 1st, 1st, 3rd, 6th in her previous four attempts. Awesome Indra most recently finished 6th on August 25 for a $55,000 purse. That was disappointing, but I think she can bounce back versus this field.
Race 8
(1) Byhubbyhellomoney
+600 (6/1)
(2) Honey Money
+450 (9/2)
(3) The Important One
+200 (2/1)
(4) Awillaway
+3000 (30/1)
(5) Beautiful Karen
+500 (5/1)
(6) Shaker Shack
+1500 (15/1)
(7) Rossa Veloce
+1500 (15/1)
(8) Wailan Josie
+2000 (20/1)
(9) Prairie Fire
+600 (6/1)
(10) Irish Constitution
+800 (8/1)
Post Time: 4:21 p.m. EST
Distance:6 Furlongs
Purse:$85,000
Race 8 goes for 6 furlongs on the dirt for a $85,000 purse. The Important One and Prairie Fire should have a chance to find a win in this spot.
Prairie Fire is 6 for 22 in her career and has some stakes experience. She has finished 1st, 4th, 5th, 3rd, 5th in her previous four assignments.
In her most recent win, Prairie Fire beat Jump for Joy by a half length for a $82,000 purse. Since then she's gone winless, but can probably make it work in this one.
Prairie Fire finished 5th in a $94,000 assignment on April 23. That was an alright effort, but Prairie Fire should go better down in class to $85,000.
The Important One is a three-time winner over 11 races in her career. She finished 4th, 3rd, 1st in her last three, with a win in her most recent attempt on August 21.
The Important One beat Betsy Blue by 5 ¾ lengths in a $95,000 race. She showed 3rd on July 23 in a $95,000 event, so has been coming on with her form. The Important One should be tough to beat.