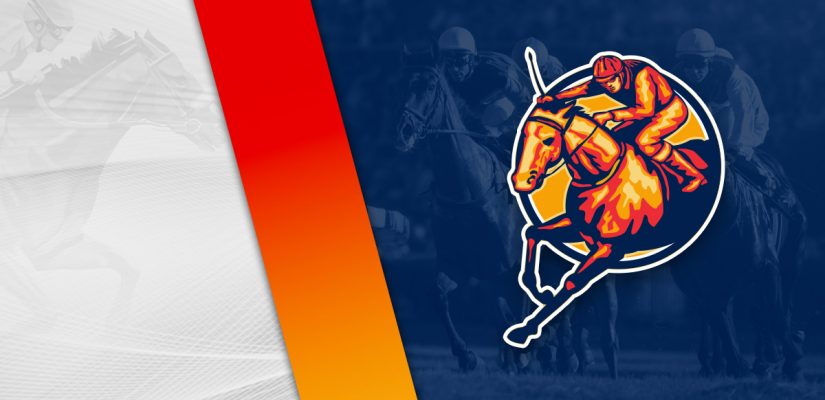 We're back for another day of racing at Belmont Park in Elmont, NY. The fall card continues at Belmont Park, with ten races featured on Thursday afternoon. A total of $517,000 is available at Belmont today. Not much to report on the horse racing news front. We are patiently awaiting whether Swiss Skydiver is going to be pointed, though.
It's either going to be the Breeders' Cup Classic or Breeders' Cup Longines Distaff. With the win in the Preakness Stakes, Swiss Skydiver is automatically eligible for the $6,000,000 Breeders' Cup Classic. However, she might head off to race the girls again in the Breeders' Cup Longines Distaff. That's not a sure win. Monomoy Girl would test her.
$25 Risk-Free Horse Racing Bet!
If you're looking for a nice horse racing promotion, be sure to check out the free $25.00 wager at BetOnline. Not only will you receive a free bet, but 7% base back on all of your losses. It's certainly worth checking out for Belmont Park today. Head below for our free Belmont Park picks for October 8, 2020.
Race 3
(1) Can'thelpbelieving
+800 (8/1)
(2) Hayabusa One
+140 (7/5)
(3) Hieroglyphics
+400 (4/1)
(4) Petit Fils
+1200 (12/1)
(5) Zero Gravity
+600 (6/1)
(8) Duc de Calas
+800 (8/1)
Post Time: 1:57 p.m. EST
Distance:1 ⅜ Miles
Purse:$56,000
Race 3 is our first selection at Belmont Park on Thursday. This grass race is scheduled for 1 ⅜ miles on the inner turf. Taos and Hayabusa One should be included in the stretch run near or at the front. Taos is 3 for 8 in his career, but has yet to find the winner's circle on US soil. His last win was on May 25, 2019 in France.
Since then, Taos has gone 5th, 9th, 5th, two of which were Grade 2 outings. In his most recent entry, Taos was 5th in a $78,000 event on October 5, 2019. As a result of that shaky performance, Taos is down in class for Thursday afternoon. The $182,311 Taos has been okay in morning workouts leading up to today.
He completed 5 furlongs in 1:03.69, 1:03.55, 1:03.19, and 1:02.80. Fortunately his quickest time was his most recent on September 29. Expectations are high for Taos after dropping down to a $56,000 race, but he's been a disappointment so far.
Hayabusa One is 3 for 14 in his career and is dropping down in class today as well. He has finished 10th, 6th, 9th, 5th in his previous four races after going 1st, 2nd, 2nd in Grade 2 races. In his most recent entry, Hayabusa One finished 5th in a $108,700 event. He has been accustomed to competing for $100,000 + purses, so this should be much easier.
Race 4
(1) Fair Lassie
+600 (6/1)
(2) Cotton Candy Cutie
+450 (9/2)
(3) Whyisshesoolucky
+600 (6/1)
(4) Dirty Bird
+1500 (15/1)
(5) Movie Score
+1200 (12/1)
(8) Cover Photo
-125 (4/5)
Post Time: 2:30 p.m. EST
Distance:6 ½ Furlongs
Purse:$26,000
Race 4 features a $26,000 purse for 6 ½ furlongs on the main track. Eight horses are expected to participate in the Thursday afternoon event at Belmont Park. Cotton Candy Cutie and Cover Photo should have strong efforts against this field. Cotton Candy Cutie is 5 for 45 in her career and in good form recently.
She has finished 6th, 7th, 3rd, 3rd in her previous four performances. In her last two showings, Cotton Candy Cutie showed 3rd in a $32,000 and $26,000 event in September. She was coming off a couple of strong workouts with times of 49 and 47.80 seconds. However, the results didn't translate on race day.
Cover Photo has been in terrific form with consistent results since last winter. She has finished in the top-3 in 6 of her previous 7 performances. Cover Photo has placed 2nd in three straight performances. In her latest effort, she finished 1 ½ lengths behind Forgotten Hero for a $33,000 purse. Prior to that outing, Cover Photo was 2nd to lose by a half length in a $32,000 race.
She is 4 for 17 in her career, with her most recent win on January 31 at Aqueduct. That was a 6 length win in a comfy victory for Cover Photo for a $32,000 purse. She's moving down in class today to target a $26,000 purse on Thursday afternoon at Belmont Park. That should help get her back on track and into the winner's circle.
Race 6
(1) Pure Carmine
+800 (8/1)
(2) This Ill Defend
+1500 (15/1)
(3) Johnnypump
+160 (8/5)
(7) Holy Emperor
+800 (8/1)
(8) Magic Mojo
+600 (6/1)
(10) Feeling Dangerous
+5000 (50/1)
Post Time: 3:38 p.m. EST
Distance:1 ⅜ Miles
Purse:$63,000
Race 6 is one of the biggest races of the day at Belmont Park on Thursday afternoon. It will take place on the turf for a $63,000 purse over 1 ⅜ miles of racing. Expect to see a battle between Amano and Compliant in the stretch in this event. Amano has finished 4th, 3rd, 3rd, 3rd in his career.
He has managed to show 3rd in three straight outings leading up to Thursday. Amano finished 3rd on September 6 for a $72,000 purse. The best sign in that race that Amano showed improvement deeper into the race after a slow start. I think he has more to give than the 3rd place efforts that we've seen from Amano since June.
He's been out on the workout track often three times since his last race in early September. Amano completed 4 furlongs in 49.30, 49.19, and 50.05 seconds prior to today. He's likely going to have to show improvement from his last race to get into the winner's circle in this race, though sliding down slightly in class should help.
Compliant has finished 3rd, 2nd, 4th, 3rd in her first four runs. This class has been more familiar to Compliant. He's on the heels of a 3rd place showing on August 8 at Saratoga in a $72,000 event. In the race she placed 2nd in, Compliant finished 1 ¾ lengths behind Mr. Alec in a $90,000 race. Expect Compliant to run a strong race here over her rivals.