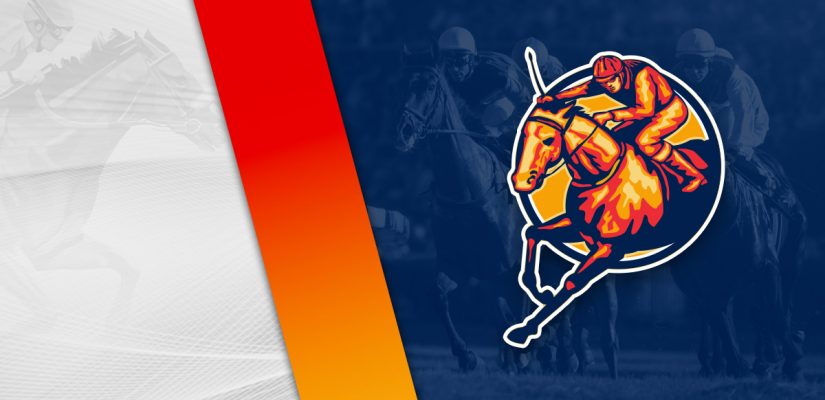 It's Belmont Stakes Day at Belmont Park on Saturday afternoon. The Belmont Stakes closes out the Triple Crown quietly. There isn't much hype for the 2022 Belmont Stakes because no Triple Crown bid is present.
*stares in awe*

They don't call it "beautiful Belmont" for nothing… pic.twitter.com/7d7AfRB7UK

— Belmont Stakes (@BelmontStakes) June 11, 2022
That happened when Rich Strike's team decided to pass on the Preakness Stakes and point directly to the Belmont Stakes. Rich Strike passed on the shorter distance and is going for the marathon at Belmont Park.
If Rich Strike wins the Belmont Stakes, there will be the question of what could have been for him? He's not a short-distance runner, so I don't think the Preakness Stakes would have gone well. That's my theory anyway.
There are a total of 13 races worth $6,257,000 on the biggest day on the Belmont Stakes calendar. Head below for our best Belmont Stakes predictions and Belmont Stakes picks for June 11, 2022. The last time we made a Triple Crown bet, it was a nice winner on Early Voting.
Race 5 – Brooklyn Stakes
(2) Max Player
+600 (6/1)
(5) First Constitution
+450 (9/2)
(6) Locally Owned
+2000 (20/1)
The $400,000 Brooklyn Stakes is our first selection on Belmont Stakes Day. This is a Grade 2 race on the dirt covering 1 ½ miles.
Fearless and Lone Rock should have a quality trip for the top prize. It could be an interesting finish at the wire.
Fearless is a consistent operator who has finished in the top-2 in six straight performances. Two races back, Fearless had a 6-length $100,000 win at the Ghostzapper Stakes (Gr. 3).
Too easy. He came back in the $1,000,000 Oaklawn Handicap big a big run, placing 2nd behind Last Samurai by 4 lengths on April 23.
Lone Rock is a veteran and has been torching the field since 2020. He has 11 wins in 14 of his last races and setting up for another hat trick today.
In his last two attempts, Lone Rock won the $150,000 Temperance Hill Stakes by a head on April 3 and then followed up most recently with a $160,000 win by 7 ½ lengths over Hozier in the Isaac Murphy Marthan Overnight Stakes on May 3.
His speed rating was incredibly impressive at 112 in those two races. Lone Rock likely has enough if he repeats his last performance.
Race 7 – Ogden Phipps Stakes
(2) Bonny South
+800 (8/1)
(5) Search Results
+450 (9/2)
Post Time: 4:45 p.m. EST
Distance:1 1/16 Miles
Purse:$500,000
The $500,000 Ogden Phipps Stakes covers 1 1/16 miles on the dirt. Malathaat and Letruska should have big performances in this assignment.
Malathaat has been a dominant presence on the track and is looking for more in the Ogden Phipps. Overall, she is 7 for 9 and can win another on Saturday.
In her previous three trips, Malathaat finished 1st, 3rd, 1st. The filly is coming off a $300,000 win by ¾ lengths in the Baird Doubledogdare Stakes (Gr. 3) on April 22.
It was a nice response for Malathaat after running 3rd in the $2,000,000 Longines Breeders' Cup Distaff (Gr. 1) on November 16 at Del Mar.
It's hard to fault her for that effort against tough foes. Malathaat can duel against one of the best females over the last four years in Letruska.
With career earnings of $2,948,529, Letruska is still winning races a year after winning the 2021 Ogden Phipps. She is 1st, 1st, 10th, 1st, 1st, 1st, 1st, 1st in her previous eight attempts going back to April of last year.
In her latest win, Letruska beat Clairiere by 1 ¼ lengths in the $1,000,000 Apple Bottom Handicap (Gr. 1) on April 23. That wasn't a problem for her, and she is still maintaining impressive speed ratings of over 110 after all this time.
She is still ticking and can keep on winning in her current form.
Race 11 – Belmont Stakes
(1) We the People
+200 (2/1)
(2) Skippylongstocking
+2000 (20/1)
(4) Rick Strike
+350 (7/2)
(5) Creative Minister
+600 (6/1)
(6) Mo Donegal
+250 (5/2)
(7) Golden Glider
+2000 (20/1)
(8) Barber Road
+1000 (10/1)
The 2022 Belmont Stakes has a post time of 6:44 p.m. EST in New York. The race may not begin until a little after that time, though. I've already made a Belmont Stakes selection before the morning lines were released.
With better odds then, We the People was my pick, and still confident with the No. 1 horse. He and Mo Donegal are likely to have a good look at the top prize in the Belmont Stakes.
Mo Donegal has three wins in six attempts and coming off an acceptable trip in the Kentucky Derby. I think he ran as expected, finishing 5th in the Derby on May 7.
He was coming off a big win in the $750,000 Wood Memorial Stakes (Gr. 1) on April 9. He beat the Preakness Stakes winner by a neck to score a ticket to the Derby.
We the People is open to improvement and can run a better trip than he has in his career. This makes him a dangerous prospect at Belmont.
We the People is 3 for 4 and coming off a graded win in the $200,000 Peter Pan Stakes (Gr. 3) on May 14. This was highly impressive, with We the People drawing off for a 10 ¼ length win over Golden Glider.
He had a 1 ½ length lead at the ¼ pole and built on his lead nicely. It was a tremendous response for We the People after finishing 7th in the Arkansas Derby (Gr. 1). After that disappointment, We the People came back tenfold better.
His speed figure jumped from 75 to 101, with greater improvement on Saturday possible. We the People looks like a solid bet to get home in the Belmont Stakes.