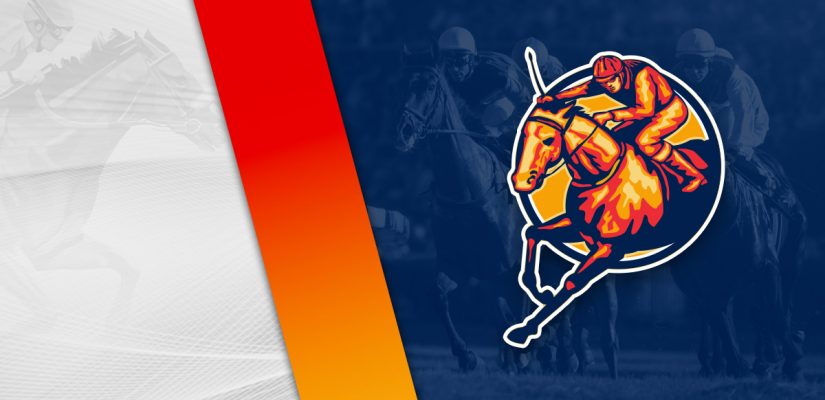 Canterbury Park is racing on Tuesday with seven races on the dirt and two on the turf. A total of $171,500 in prize money is available at Canterbury on late Tuesday afternoon into the evening. Tomorrow is a much bigger day for Canterbury Park. There is $446,000 on the line Wednesday in Minnesota. There will be five stakes races tomorrow, with the $100,000 Minnesota Derby the main attraction.
Canterbury gets the spotlight on Wednesday, and it's almost time for Charles Town to have its five minutes of attention soon. The $600,000 Charles Town Classic (Gr. 2) will take place on August 28. You always like to see the smaller players with a chance to attract some of the more talented horses around. You won't see that high caliber of horses running at Canterbury tonight, but there should be an opportunity for us to cash in. Head below for our free Canterbury Park picks for August 18, 2020.
Race 2
(1) Prince Rama
+450 (9/2)
(2) Westa Waverly
+160 (8/5)
(3) Sr. Bom Bon
+600 (6/1)
(4) Gabriel's Legend
+1200 (12/1)
(6) Stay My Fayvorite
+1200 (12/1)
(7) Governor Goofy
+2000 (20/1)
(8) Heavenly Gazebo
+300 (3/1)
Post Time: 5:05 p.m. CST
Distance: 5 Furlongs
Purse: $30,000
Race 2 and Race 3 are the biggest events of the day, with Race 2 offering a $30,000 purse and Race 3 up slightly for a $30,500 purse. Westa Waverly and Heavenly Gazebo should be in the mix in the stretch. Heavenly Gazebo is a $3,000 purchase making his first start on Tuesday. The young colt doesn't have any experience competing in races, but has been in good form preparing for today.
The young colt has been getting his work in and running well in morning workouts. Heavenly Gazebo completed 4 furlongs in 47.48 seconds, along with 3 furlongs at 34.40 and 37.68 seconds. My only concern for Heavenly Gazebo is that he didn't look as good in his 5-furlong workout on August 11.
Heavenly Gazebo was clocked at 1:02.01 in his final workout before today. In any event, Heavenly Gazebo is likely to have the best chance of upsetting Westa Waverly. Westa Waverly is coming off his debut on August 3, which was fairly impressive. He just lost by a head at the wire behind Fire Extinguisher. Westa Waverly and Fire Extinguisher dueled in the stretch, with Fire Extinguisher ultimately prevailing.
Westa Waverly has been able to match Heavenly Gazebo in the morning. In his final workout before today, Westa Waverly was recorded with a time of 47.04 seconds at 4 furlongs on July 28. That bodes well for him on Tuesday at Canterbury. I give the nod to Westa Waverly in Race 2.
Race 4
(1) Chatterman
+400 (4/1)
(4) Broken Key
+300 (3/1)
(5) Red Corvette
+1000 (10/1)
(6) Miss Perfecta
+160 (8/5)
Post Time: 6:05 p.m. CST
Distance:7 ½ Furlongs
Purse:$13,500
Race 4 brings us down a class to $13,500 on early Tuesday evening in Minnesota. Mr. Benz and Miss Perfecta are on my shortlist for this event. I think Mr. Benz isn't being respected enough in this turf race. Mr. Benz hasn't had much success since winning five straight races last year. Since then, Mr. Benz has gone 5th, 8th, 3rd, 5th, 4th, 3rd, 7th.
Mr. Benz faltered on July 15 for 7th at the $25,500 level. In his most recent win, Mr. Benz was a winner on October 22, 2019 for a $19,000 purse. He won by 5 lengths for an easy trip around the track at Zia Park. Mr. Benz was a $100,000 purchase in 2013, so this is a horse that was expected to win a lot of races.
Overall, Mr. Benz is 15 for 47 in his career and finally lived up to expectations in 2019 after chasing down easier purses. In fact, Mr. Benz ranked 8th in wins last year. However, Mr. Benz ran a lot, maybe a little too much and could be running out of gas. He finished 3rd in this class on June 29 and 3rd in a lower class for a $9,000 purse on December 16, 2019.
Miss Perfecta is 7 for 24 in her career. She has been consistent since early this year. In 2020, Miss Perfecta has finished 1st, 1st, 1st, 1st, 4th, 2nd, 1st, 4th. In her most recent win, Miss Perfecta won by 3 ¼ lengths for a $25,500 purse on July 13. She followed up for 4th in a $28,000 race on August 5. As the favorite in that outing, Miss Perfecta did not live up to expectations. However, she is down in class now and should push around the boys.
Race 9
(1) Hatties Jewel
+250 (5/2)
(2) Aquamarine
+1200 (12/1)
(3) Luckynsuccessful
+1000 (10/1)
(4) Game Day Decision
+500 (5/1)
(5) At It Early
+450 (9/2)
(7) Masterful Stride
+400 (4/1)
Post Time: 8:35 p.m. CST
Distance:6 Furlongs
Purse: $9,000
Race 9 is the final race at Canterbury Park, with a night race likely starting around 9:00 p.m. CST. At It Early and Hatties Jewel are on my shortlist in Race 9. At It Early has finished 1st, 6th, 3rd, 7th, 6th in his previous five races. He was a winner on September 18, 2019, but has gone winless in his last four performances. At It Early went 1st, 3rd, 1st at the end of this past summer, but regressed and will target easier company today.
At It Early moves down to the $9,000 level after finishing 7th and 6th in a $20,337 and $28,000 race. This should be a much more manageable outing for At It Early on Tuesday. The same goes for Hatties Jewel, who is getting a class drop today as well. Hatties Jewel has finished 3rd, 5th, 7th, 8th, 7th since winning on December 6, 2019.
Hatties Jewel was a back-to-back winner on November 22, 2019 and December 6, 2019 before seeing if he could find the same success in a higher class for bigger purses. Hatties Jewel looked sharp at the $13,500 and $16,000, but struggled in the $30,000 range. That said, Hatties Jewel didn't look fast even though it was for more money. Even if it was in a lower class, I think Hatties Jewel would have had to fight hard.
Hatties Jewel made a discouraging workout on August 12 with a recorded time of 54.46 seconds at 4 furlongs. He went from 49.40 seconds in June to 50.81 and 54.46 seconds in the last month. Despite the big drop in class, Hatties Jewel shouldn't expect a clear win in this one. At It Early will likely present better value at post time in Race 9 at Canterbury.