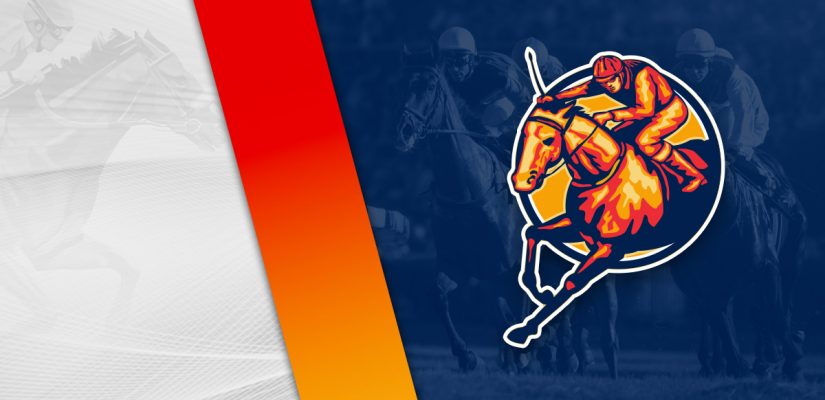 Today is one of the biggest days on the Canterbury Park schedule with two $100,000 stakes races. The running of the Minnesota Derby and Minnesota Oaks are expected to place at Canterbury on Wednesday. They are set for Race Race 7 and Race 8. To be honest, I'm not in love with either race. The Minnesota Derby and Minnesota Oaks should make for entertaining events, though. There are three other stakes races worth $50,000 at Canterbury on this card.
A total of $446,000 is being offered at Canterbury Park in Minnesota today. For a racetrack of its caliber, that's a pretty nice payday. The biggest payday of all is right around the corner, as the Kentucky Derby will be held with limited spectators on the first Saturday of September on Labor Day Weekend. In the meantime, let's try to make something out of this Canterbury Park card on Wednesday. Head below for our free Canterbury Park picks for August 19, 2020.
Race 1
(1) Saucy at Midnight
+1000 (10/1)
(2) Council Rules
+200 (2/1)
(3) Settle Down Eileen
+350 (7/2)
(4) Papa Mambo
+800 (8/1)
(6) Brechin's Command
+1200 (12/1)
Post Time: 4:40 p.m. CST
Distance: 6 Furlongs
Purse: $13,000
Race 1 is our starting point at Canterbury Park on Wednesday. 6 furlongs on the dirt will get us started at Canterbury. Six horses are scheduled to participate in this race on the dirt. Bonnet and Council Rules are sure to provide some bold bids in this one. Bonnet is 3 for 14 in her career and was in good form with back-to-back wins on May 28 and June 14.
She finished in the top-3 in five straight outings before finishing 5th on July 30. That was for a $25,000 purse, so this is considerably easier for Bonnet. I'd be surprised if she isn't hanging around the front at the wire in this class.
The competition that she'll see in this one isn't as tough as that outing. In her previous four outings, Bonnet finished 1st, 1st, 3rd, 5th. In the race she finished 3rd, Bonnet was racing for a $25,000 purse as well.
Council Rules is a Robertino Diodoro trainee. Diodoro is a legend at these mid-tier tracks around North America. The native of Calgary was 3rd in total wins in 2019 and 21st in earnings. It was the second straight year that Diodoro was in the top-3 in wins. He typically cleans up in races like this at the less popular tracks.
Council Rules is seeking a hat-trick on Wednesday following wins on June 24 and July 7. Overall, she is 14 for 53 and in the best form of her career right now. Diodoro has her on the right track. She won by 2 ¾ lengths and then followed up for another win on July 27 by a nose over Brechin's Command. Those were for $9,000 and $12,500 purses, so this is up a bit, and Bonnet has proven that she can win at the $30,000 level.
In Bonnet's most recent win, she beat Forty Nine Model by 5 ¼ lengths for a $33,000 purse on June 14. Prior to that win, Bonnet was a 4 ½ length winner over Jo Marie for a $31,000 purse. Bonnet can easily win in this class on Wednesday. I'd flip the morning-line odds with Council Rules and have Bonnet at 2/1 instead of Council Rules.
Race 4
(1) Mizzen Air
+500 (5/1)
(2) Angelina's Heaven
+180 (9/5)
(3) Fairly Honest
+800 (8/1)
(4) She Might Tell
+450 (9/2)
(5) Flatoutcountry
+1500 (15/1)
(6) Viva Forever
+250 (5/2)
(7) Morning Report
+1200 (12/1)
Post Time: 6:10 p.m. CST
Distance:1 Mile
Purse:$25,000
Race 4 is longer than our first selection with a mile for $25,000 on offer Wednesday. Viva Forever and Angelina's Heaven should get into a good battle in the stretch. Don't disrespect Mizzen Air who might be able to play a role as well.
Viva Forever is 3rd, 4th, 2nd, 1st in her previous four entries. The mare has been increasingly showing better form since early in the spring. In her latest outing, Viva Forever won by a head for a $25,000 purse on July 30. It was her first win since September 30, 2019.
Angelina's Heaven is looking for a fourth straight win after recording a hat-trick on August 4. Since March 10, Angelina's Heaven has gone 1st, 1st, 1st and finished in the top-3 in eight straight races, dating back to October 27, 2019. In her most recent win, Angelina's Heaven beat Catty Krys by 2 ¾ lengths.
The only concern for Angelina's Heaven is that she is operating in a higher class today. She's going from a $13,500 win on August 4 to $25,000 on Wednesday. Having said that, I'm confident that Angelina's Heaven can stay hot and prove that she can compete in a higher class on Wednesday.
Race 9 – Wally's Choice Stakes
(1) A P Is Loose
+1000 (10/1)
(2) Cinco Star
+500 (5/1)
(3) Dame Plata
+300 (3/1)
(4) Hot Shot Kid
-125 (4/5)
(5) Drop of Golden Sun
+800 (8/1)
(6) Fireman Oscar
+1000 (10/1)
Post Time: 8:40 p.m. CST
Distance:1 1/16 Miles
Purse: $50,000
We can't leave Canterbury Park without a stakes selection. This is for the Wally's Choice Stakes in Race 9, which covers 1 1/16 miles on the dirt. Hot Shot Kid and Dame Plata should be involved deep into this race in the stretch.
Dame Plata is a consistent performer, with 7 wins in 15 races in his career. In his previous four races, Dame Plata has gone 1st, 6th, 1st, 1st. He beat Great Blake by ¾ lengths for a $28,000 purse on July 20. Prior to that win, Dame Plata was a 4 ¼ length win in another $28,000 race.
The last stakes entry for Dame Plata was in the $100,000 Minnesota Sprint Championship Stakes on September 1, 2019. He finished 4th as a fairly sizable underdog. Dame Plata has been picking on much easier competition recently.
He is going back to stakes racing on Wednesday, this time for a purse half the size of the Minnesota Sprint Championship Stakes. Hot Shot Kid will provide a challenge for Dame Plata. I don't really see much competition for Hot Shot Kid. Barring an upset, those two should be close in the stretch.
Hot Shot Kid is the defending champ of the Wally's Choice last September. He won by 4 lengths in what was a $100,000 event at the time. It was one of four straight wins for Hot Shot Kid, who is also a winner of the 10,000 Lakes Stakes, Minnesota Turf Stakes, Blair's Cove Stakes, Minnesota Derby, and Minnesota Sprint Championship Stakes among several others.
Overall, Hot Shot Kid is 15 for 32 in his career. He's coming off a 2 ¾ length win in a $25,500 allowance race on July 22 as a heavy favorite. Compared to some of the horses Hot Shot Kid has beaten in the last two years, the Wally's Choice shouldn't be an issue for him on Wednesday evening.