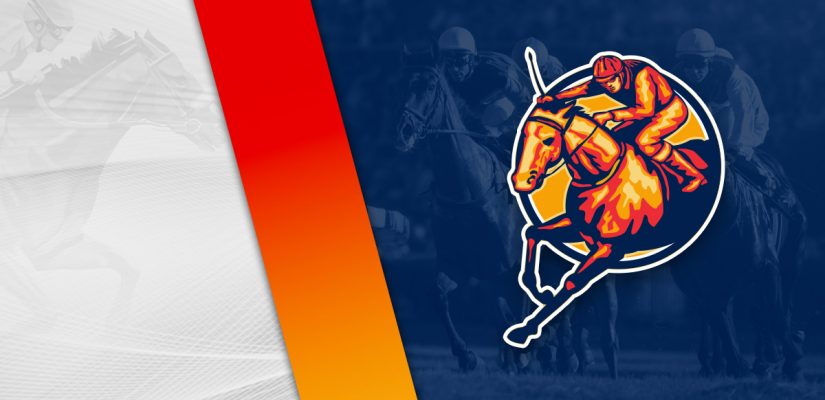 We're looking towards what should be a great day of racing at Saratoga on Saturday. The $1,000,000 Whitney Stakes (Gr. 1) and Saratoga Derby Invitational (Gr. 1) are this weekend in Saratoga Springs. That's not all, with Mountaineer Park and Del Mar hosting big events as well.
Afternoon Racing At Saratoga
We're playing
Saratoga
on Wednesday afternoon. Then later in the evening were at Canterbury Park in Minnesota.
Canterbury Park has ten races worth $217,000 on the card. Seven are on the dirt and three on the turd on Wednesday evening. Note that there is also quarter horse racing at Canterbury tonight. Head below for our best Canterbury Park picks on August 3, 2022.
Race 6
(1) Outworktheokiegirl
+500 (5/1)
(2) Secret Mistress
+1500 (15/1)
(3) Yellow Dress
+400 (4/1)
(4) Credit Card Fraud
+1000 (10/1)
(5) Runaway A. Train
+800 (8/1)
(6) Appreciable
+250 (5/2)
(7) Moonshine Moxy
+800 (8/1)
(8) She's Not to Blame
+1200 (12/1)
(9) House of Targaryen
+450 (9/2)
Our first look at Canterbury Park is a $13,500 event covering 5 ½ furlongs on the dirt. Yellow Dress and Appreciable should be targeted in Race 6.
Yellow Dress is a one-time winner through 11 attempts in her career. The filly is 2nd, 4th, 7th in her previous three outings.
In her latest start, Yellow Dress placed 2nd behind Dreaming Biz by 2 ½ lengths on July 9 in a $16,000 assignment. That was fine work after finishing 4th on June 15 for a $19,500 prize.
Appreciable is 1 for 7 and finished 4th, 1st, 4th in her previous three assignments. Two races back, she notched a $13,000 win by 13 lengths in a blowout.
Following that start, Appreciable finished 4th on July 4 in a $33,000 event. Back down in class to $13,500, this looks like the filly to beat.
Race 8
(1) Kellies First Dash
+800 (8/1)
(2) Good Clean Candy
+1200 (12/1)
(3) Relentless Flash
+350 (7/2)
(4) Kari L Cartel
+450 (9/2)
(5) Lafawnduhs Elegants
+500 (5/1)
(6) A Jumpn Chic
+800 (8/1)
(7) Kool Susie
+200 (2/1)
(8) Fancy Folly
+1500 (15/1)
Race 8 is a quarter horse race worth $16,500 covering 330 yards. Look for Kool Susie and Relentless Flash to deliver strong results in the eighth.
Relentless Flash is winless in three attempts, finishing 5th, 2nd, 8th in three career starts. She placed 2nd behind Beep Beep Rev Rev by 1 length on June 1 for a $25,000 purse on June 1.
That wasn't a bad trip, with a time of 15.921 seconds. In her most recent outing, Relentless Flash finished 5th in the $8,000 Stallion Auction Futurity Trial on June 23.
That could have gone better. Kool Susie should edge ahead if Relentless Flash presents another race like that on Wednesday.
Kool Susie has finished 2nd, 2nd, 10th in three starts. She's improving after debuting in 10th on May 8. In her latest start, she placed 2nd behind Nunothat by a nose for $16,500.
Despite the loss, that was a good effort at 13.433 seconds across 250 yards. Prior to that start, Kool Susie placed 2nd behind Valiant Bling by a neck for $16,500 at 13.596 seconds.
After knocking on the door hard in back-to-back events, expect Kool Susie to be the top contender.
Race 9
(1) Jess Digs Me
+1000 (10/1)
(2) Jjs Full Moon
+450 (9/2)
(4) Kisstheselipsgoodbye
+2000 (20/1)
(5) Caboose On the Loose
+800 (8/1)
(6) Eos Saving Interest
+600 (6/1)
(7) Reigning Guns
+1000 (10/1)
(8) Hot Item
+1500 (15/1)
(9) Kowboy Alex
+1200 (12/1)
(10) Catch the Drama
+400 (4/1)
Race 9 is another quarter horse racing at Canterbury Park tonight. Expect Jjs Full Moon and Runamok to post strong work in this one at Canterbury.
Jjs Full Moon is winless in nine races and has finished in the top-3 going into Wednesday. The filly placed 2nd behind Averys Rocket by a neck with a time of 13.620 seconds at 250 yards on June 8.
In her latest showing, Jjs Full Moon showed 3rd on July 13 for a $19,000 purse. That was a decent showing with a recorded time of 18.347 seconds.
Runamok is the most likely to challenge Jjs Full Moon in this one. He's winless in eight races, placing 2nd in back-to-back events on June 15 and July 7.
In his latest start, he placed 2nd behind Lady Capo by a head in a $19,000 event covering 250 yards. That was pretty sharp, with a time of 13.536 seconds.
He did the same on June 15, placing 2nd behind Flinging Paint by a head in a $19,000 assignment at 300 yards, with a time of 15.868 seconds.
I'm backing Runamok to get there first at the wire with a winning trip.