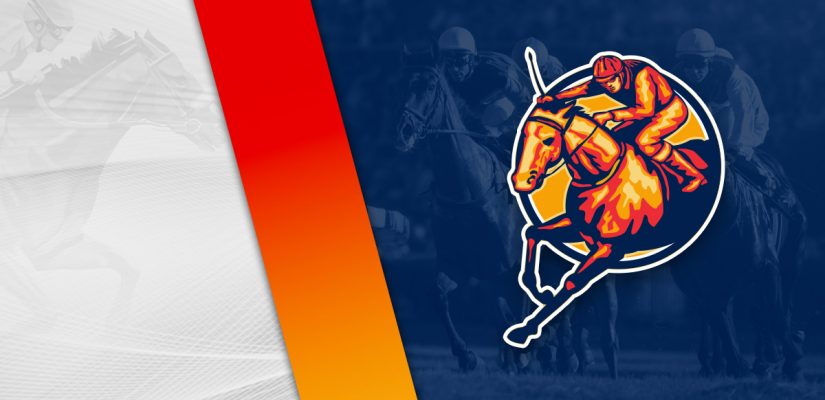 We're playing an afternoon and evening card on Wednesday. There are more than a few cards to handicap for this card. The most notable track in action is easily Saratoga in New York. Saratoga will attract the biggest handle out of all the racecourses running in the US on Wednesday.
After playing Saratoga, there are a few evening cards on the docket. Penn National, Mountaineer Park, and Canterbury Park all have action. We're going to Minnesota at Canterbury Park for our evening picks.
Canterbury Park has 11 races worth $218,000 in prize money on the dirt. Head below for our best Canterbury Park picks for July 27, 2022.
Race 2
(1) Flatout Winner
+1000 (10/1)
(2) Central Park
+250 (5/2)
(3) Dame Plata
+350 (7/2)
(4) Flash of Mischief
+180 (9/5)
(5) Tony's Tapit
+400 (4/1)
(6) Sonny Smack
+600 (6/1)
We will open at Canterbury Park with a $34,000 event over a mile. Look at Flash of Mischief and Central Park to be in the mix.
Central Park is 10 for 22 and has to be considered in Race 2. The gelding has finished 1st, 2nd, 1st in his previous three attempts.
In his most recent attempt, Central Park beat Tiger Dad by 3 ¼ lengths for a $34,000 purse. This was after placing 2nd behind Tony's Tapit by a head in the same grade.
Flash of Mischief is 6 for 18 and dropping in class after appearing in a graded event. He's 4th, 7th, 4th in his previous three in much tougher assignments.
The colt most recently finished 4th in the $300,000 Prairie Meadows Cornhusker Handicap (Gr. 3) on July 9. That wasn't bad after finishing 7th in the $400,000 Steve Sexton Mile Stakes (Gr. 3) on May 30.
This assignment should put Flash of Mischief close at the wire with the best chance of winning. Dropping to $34,000 likely puts him clear.
Race 3
(1) Miss Carmen Cibo
+1200 (12/1)
(2) Jomana Sassy
+800 (8/1)
(3) Barbara Rohloff
+1000 (10/1)
(5) Let Me Down Easy
+600 (6/1)
(6) Cupids Crush
+300 (3/1)
(7) Grace A'lace
+1500 (15/1)
(9) Checkcashingconnie
+350 (7/2)
Race 3 is a $35,000 event covering 5 furlongs on the dirt. The most likely winners are Checkcashingconnie and Cupids Crush tonight.
Checkcashingconnie and the rest are making their debut in this field. This is a race for inexperienced runners. The $46,000 filly has to be involved in this one.
If her effort in workouts carries over to Wednesday, then she is going to make things interesting. Checkcashingconnie was clocked at 47.29 seconds at 4 furlongs on July 14.
Cupids Crush is going to see a big performance in this one as well. She's a $40,000 filly that has been more consistent in workouts. Cupids Crush was timed at 47.29 seconds at 4 furlongs as well, but stronger at 3 furlongs.
In a race where you're likely going to see a good price, look to bet Cupids Crush to win.
Race 5
(1) Westons Wildcat
+400 (4/1)
(3) Magic Castle
+200 (2/1)
(4) Caucus Rules
+500 (5/1)
(5) Roman Pharoah
+1200 (12/1)
Race 5 is a 6 ½ furlong event for a $32,000 purse on Wednesday evening. Look for a good one between Magic Castle and Calibrate in the stretch run.
Calibrate is 2 for 16 and has been in good form recently. He's finished 2nd, 2nd, 1st, 2nd in his previous four outings.
Three races back, Calibrate beat Calibrate by a half-length for a $108,000 purse on May 6. That was impressive for the gelding.
In his latest start, he placed 2nd behind Ax Man by 4 lengths for a $50,000 prize in the Jim Rasmussen Stakes on June 11. He will be tested by Magic Castle.
Magic Castle is 3 for 5 and looking for a hat trick after winning a $16,000 and $36,000 event. Most recently, Magic Castle won by 3 ¼ lengths over Pure Rocket by 3 ¼ lengths.
Those were nice performances, but Calibrate in a small upset looks strong enough to warrant consideration. A class drop will serve him well and he's coming off a quick 47.66-second 4-furlong workout on July 17.