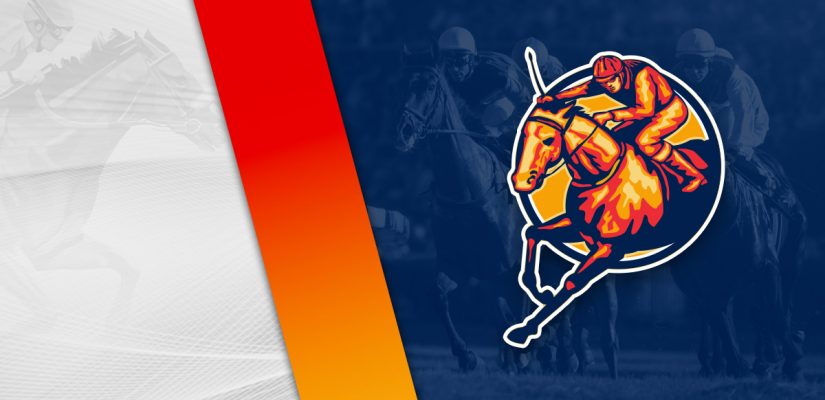 It's a big day with a stacked card on Saturday. There is racing throughout the afternoon and evening, with plenty of action later in the day if you miss the early cards. Fairmount Park, Charles Town, and Canterbury Park are among a few evening tracks
One of the most notable races today is at Del Mar with the running of the $400,000 Bing Crosby Stakes (Gr. 1). We have
Del Mar picks
and then heading to Canterbury Park in Minnesota following California.
Canterbury Park has nine events worth $181,500 in prize money on the card. Head below for our best Canterbury Park picks on July 30, 2022.
Race 2
(1) Canterbury Gold
+180 (9/5)
(3) Clare Crescent
+800 (8/1)
(4) Give Em Shade
+1200 (12/1)
(6) That Would Be Nice
+250 (5/2)
(7) All Sing Baby
+1500 (15/1)
Race 2 is a mile $11,500 event on the dirt. That Would Be Nice and Canterbury Gold should get well involved in this race.
That Would Be Nice hasn't had her best performances recently. She has finished 6th, 6th, 6th, 7th in her previous four starts.
In her most recent work, That Would Be Nice finished 6th for a $36,000 purse on July 7. The filly was coming off finishing 6th on June 16 in a $36,000 event.
A drop down in class should put her near the front. Canterbury Gold is 1 for 23 and 4th, 2nd, 8th in her previous three starts.
The mare placed 2nd behind Lady Clare by 10 ¼ lengths for $11,500 on June 25. Lady Clare didn't belong in that class. Canterbury Gold didn't run poorly to finish that far back, Lady Clare is too good.
In her latest performance, she finished 4th in a $13,500 event on July 14. Not bad. I think she can do much better on Saturday at a mile, though.
Race 6
(3) Stars of Bluegrass
+1200 (12/1)
(4) In the Red
+1500 (15/1)
(5) Lookin So Lucky
+350 (7/2)
(6) Badger Kitten
+1200 (12/1)
(7) Midnight Current
+180 (9/5)
(8) Distorted View
+1000 (10/1)
(9) Hunter's Magic
+3000 (30/1)
(10) Miss Hard Knocks
+1200 (12/1)
(11) Summer Day
+800 (8/1)
Race 6 is a 1 1/16 mile event on the turf for a $32,000 purse. Lookin So Lucky and Midnight Current are likely to run well on the turf in this one.
Lookin So Lucky is 2 for 16 in her career and finished 2nd, 1st, 2nd, 2nd in four events going into Saturday. Two races back, the mare beat Lookin So Lucky by ¾ lengths in a $31,000 assignment on June 19.
Following this start, Lookin So Lucky placed 2nd behind Latin Nikkita by 1 ¼ lengths and a head for $32,000. She finished 3rd, but bumped to 2nd after a DQ.
Midnight Current is 5 for 11 and is on a heater with four straight wins. The filly is coming off a 4 length win over Let's Skeddaddle in the $50,000 Minnesota Turf Distaff Stakes.
That was impressive. Midnight Current was clocked at a highly impressive speed rating of 103. That may have been good for a graded win. If Midnight Current puts that work in again, this shouldn't be tough on Saturday.
Race 9
(3) Shattered Dreams
+1200 (12/1)
(4) Herecomesthehammer
+800 (8/1)
(5) Marquee Ride
+200 (2/1)
(6) Behavin Myself
+800 (8/1)
(7) Northern Woods
+1200 (12/1)
Race 9 is the last race at Canterbury Park on the card. Shinboro and Marquee Ride are interesting contenders for the ninth assignment.
Shinboro is 1 for 13 and 5th, 2nd, 7th in his previous three starts. He ran a strong race on July 4 for an $11,500 prize. It wasn't a win, but Shinboro was in the mix to place 2nd behind Turn the Switch by a neck for $11,500.
That was a nice attempt before finishing 5th on July 17 in a $13,500 assignment. It was a discouraging attempt up in class, but Shinboro is back down to an $11,500 event and should feel more comfortable.
Marquee Ride is 1 for 11 and 3rd, 8th, 3rd in his previous three races. In his latest start, Marquee Ride showed 3rd on July 13 for $13,500. That wasn't bad against tougher company.
Marquee Ride is a $135,000 gelding facing his easiest challenge since a $27,000 win on February 3. This should be easier than that win if Marquee Ride is interested in racing tonight. I like No. 5.