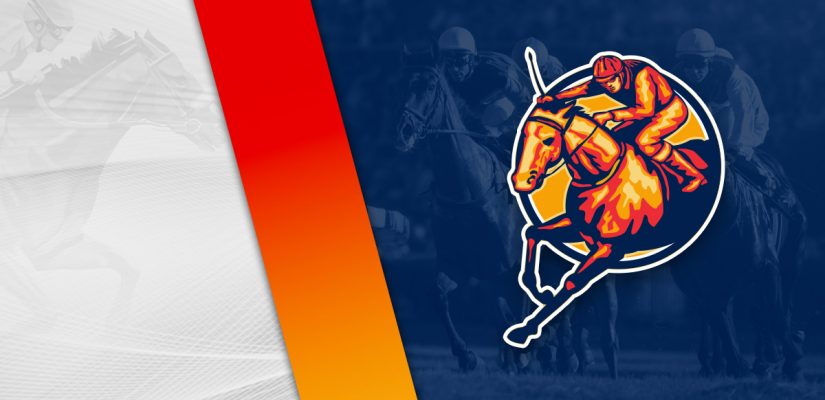 We're playing an afternoon and evening horse racing card on Thursday. Fair Grounds is the track to watch this weekend in New Orleans.
The $1,000,000 Louisiana Derby (Gr. 2) is at Fair Grounds Race Course, with 100 points going to the winning team. Fair Grounds has that race and seven more stakes races for a bid event on Derby Day in New Orleans.
The card doesn't compare on Thursday, but hopefully, we have winning horses nonetheless. After playing Fair Grounds, you can head to West Virginia to play Charles Town under the lights tonight.
Charles Town has eight races worth $182,700 in prize money tonight. Head below for our best Charles Town picks on March 24, 2022.
Race 1
(1) Valid Reason
+1000 (10/1)
(2) Amaretto Sour
+1200 (12/1)
(3) Fessin Up
+1200 (12/1)
(5) Orbit Mars
+160 (8/5)
(6) My Best Girl
+1000 (10/1)
(7) Mygidgetmarie
+400 (4/1)
(8) Duchess of Shire
+350 (7/2)
Post Time: 7:00 p.m. EST
Distance: 4 ½ Furlongs
Purse:$20,600
The first race at Charles Town covers 4 ½ furlongs on the dirt for a $20,600 purse. Consider watching Duchess of Shire and Orbit Mars at post time.
Duchess of Shire came up short in her debut on March 11, but could be open to improvement on Thursday. The filly finished 5th in a $29,700 purse.
Down to $20,600, expect something more from Duchess of Shire. This makes her an interesting prospect on Thursday night in West Virginia.
Orbit Mars is 2nd, 2nd, 5th in three races. She finished 5th on March 9 for a $29,700 purse. However, Orbit Mars was going much better before that race.
She placed 2nd behind Always Mia by 3 ¼ lengths in the same class before finishing 5th. In her debut on January 23, Orbit Mars placed 2nd in a $30,336 event at Laurel Park.
If Orbit Mars bounces back to her potential, this looks like her race to win.
Race 2
(1) Flirting Fuhr Avie
+2000 (20/1)
(2) Bella Femmina
+800 (8/1)
(3) Meet Ms Bobbi Rae
+400 (4/1)
(4) Miss Morgantown
+450 (9/2)
(5) Iamthebesttoo
+1200 (12/1)
(6) Calling India
+1500 (15/1)
(8) Bronze Diva
+140 (7/5)
Post Time: 7:30 p.m. EST
Distance:5 ½ Furlongs
Purse:$14,500
We'll jump right over to Race 2 at Charles Town for this $14,500 assignment. Q's Song and Bronze Diva should be tough to beat.
Q's Song looks like a good value option in this spot. The mare is a two-time winner through 18 races in her career.
In her last three, Q's Song finished 5th, 5th, 3rd. In her latest attempt, she showed 3rd for a $13,200 prize.
This was a decent showing, with more needed on Thursday. In any case, Q's Song should pressure Bronze Diva in a potential upset.
Bronze Diva is 2 for 9 in her career and 4th, 6th, 4th in the previous three. She finished 4th on February 11 for an $18,700 purse.
In this one on Thursday, Bronze Diva is dropping in class and upping in distance. Both should help put her in the mix. I like her to edge out Q's Song at the wire.
Race 3
(1) Yessirofficer
+1500 (15/1)
(2) Wager Worthy
+1200 (12/1)
(3) Hook the Chain
+1500 (15/1)
(4) Silky Serena
+400 (4/1)
(5) My Sister Pam
+350 (7/2)
(7) Shenandoah Cat
+450 (9/2)
Post Time: 7:57 p.m. EST
Distance: 4 ½ Furlongs
Purse:$32,700
Race 3 is a $32,700 event covering 4 ½ furlongs on the dirt. Look at My Sister Pam and On It to be serious contenders at this level.
My Sister Pam is 5th, 3rd, 3rd, 5th, 4th in five-career races. The filly needs better form, but might get it on Thursday.
In her last race, My Sister Pam finished 4th in a $29,700 event. This was after running in 5th for a $29,700 race on February 11.
On It showed 3rd on February 11 in that same race. Along with solid performance, On It was timed at 48.20 seconds on March 19 in a promising 4-furlong workout.
This race doesn't have the most talented horses involved and that's fine with On It, who should be able to take advantage of this spot.